This week I started tackling one of the major aspects of our Loot Nubs game: unit training. The idea is that just like in a strategy game, different building train different units, which in our case means just one unit per building. There are four different unit training structures: barracks for soldiers, archery range for archers, wizard spire for wizards, and gym for brutes.
When clicking on a building a window will pop up which will allow the player to interact with it. There will be a button to upgrade the building, which increases its training rate, and a button for training units (at least for now, this will probably change, more on this later).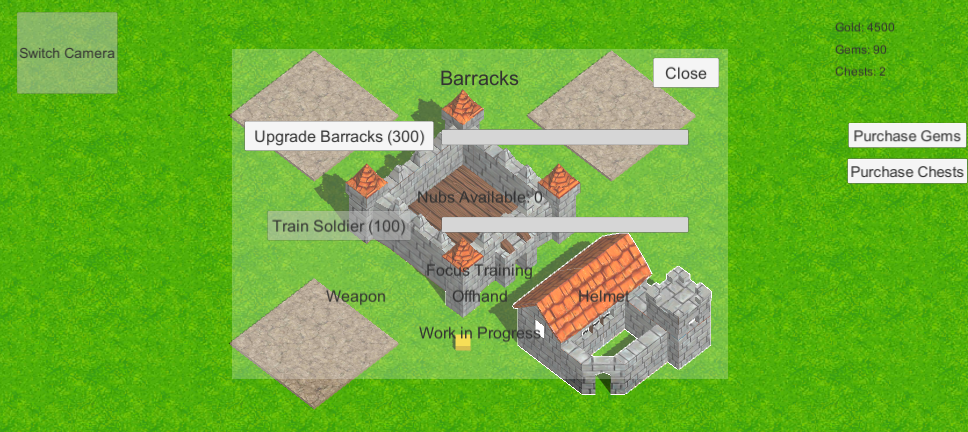 Training units requires avaliable nub peasants that are close to the base. When there are nubs nearby, pressing the train button will launch a nub into the barracks, where after a while he will come out as a trained nub.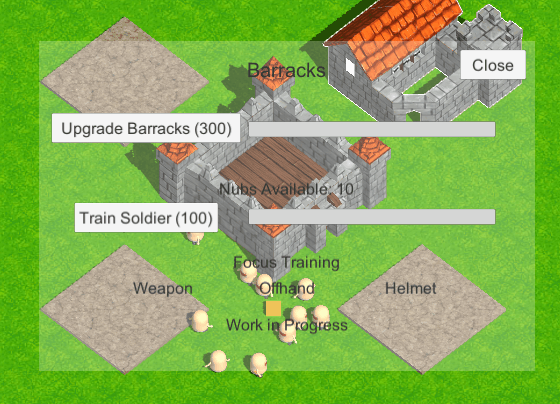 Once they are trained they will spawn at the rally point, from where they can then be controlled. At the moment the nubs are equipped with their standard weapons, instead of the items generated from the item generator earlier in production. This will be the next step.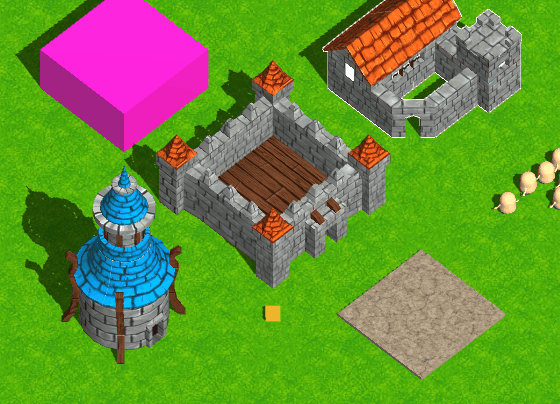 For the next week I wil try to implement the equipment system using the item generator. This will probably take up the entire week. I will also start implementing metrics into the game, such as what buildings players build, and how they spend their money, so that we can start doing some serious testing.