Hello and welcome to our thirty-second field report!
CRYENGINE V upgrade released!

We're extremely happy to announce that today marks the release of the next big milestone update to the Technical Alpha: The game engine upgrade from CRYENGINE 3 to CRYENGINE V. We've spent these past few months of the development with this upgrade in mind for our next big update to the game so we hope you'll like what you'll see.
But what exactly is and means an engine upgrade? How does it benefit the development of the game and thus also you, the players?
Ever since the first release of the Technical Alpha, we've been using the final CRYENGINE 3 version (at the time offered through Steam). This version of the game engine is nearly a year old now and since Crytek, the creators of the engine, is one of the technological leaders of the industry, the engine has naturally evolved quite a bit in that timeframe. Timing in regards as to when to upgrade is also a considerable factor. We feel like now is the right time to upgrade as CRYENGINE 5 is getting ever more stable and our amount of code written is still manageable (the further along a game is in development the harder it generally is to upgrade the game engine).
What benefits will the development of WoR be getting thanks to the upgrade?
CRYENGINE V comes with some big new features as well as a bunch of smaller ones. Some you may notice as a player while others are more geared towards the development of the game. Below is a list of some of the improvements CRYENGINE V brings to the table.
New volumetric cloud system
One of the most easily noticeable new features is that of the new cloud system. Clouds are actual volumetric entities now, giving them the ability of receiving different lighting and shading depending on the sun location and time of day which results in a much more realistic look. They are also producing real time shadows on the ground now. So if it is suddenly overcast on the ground you can look up and correctly spot a cloud in front of the sun now.

We've given the entire time of day an overhaul in CRYENGINE V and will continue to tweak and improve it even more in the future. Here's a showcasing video as well as a before & after screenshot comparison between CRYENGINE 3 and CRYENGINE V:
New content
While the engine upgrade has been our primary focus, today's update also includes quite a bit of new content added to the Technical Alpha. Below is a brief overview of some of the new stuff you can expect to see in-game starting from today!
New weapons
The CRYENGINE V Upgrade update brings 6 new weapons in-game for you all to enjoy:
Colt M1847 Walker (Captain tiered backer reward)

Colt M1849 Pocket

Colt M1851 Navy

Colt M1860 Army

Whitworth Rifle

Sharps M1859 new model percussion rifle
Below is a short video demonstrating the newly added Sharps M1859 rifle which you will be using as either a Bucktail or US Sharpshooter in-game.
New emotes
This update also brings the very first batch of emotes to the Technical Alpha. Emotes are basically bits of extra animation flair given to players in order to up the role playing and immersion factor of games. In our instance, the emotes will primarily consist of various ordered stances with the rifle.

Here's a video showing the first set of emotes in War of Rights:
New playable regiments
As hinted at earlier, the update also adds a number of new playable regiments to the Technical Alpha:
1st United States Sharpshooters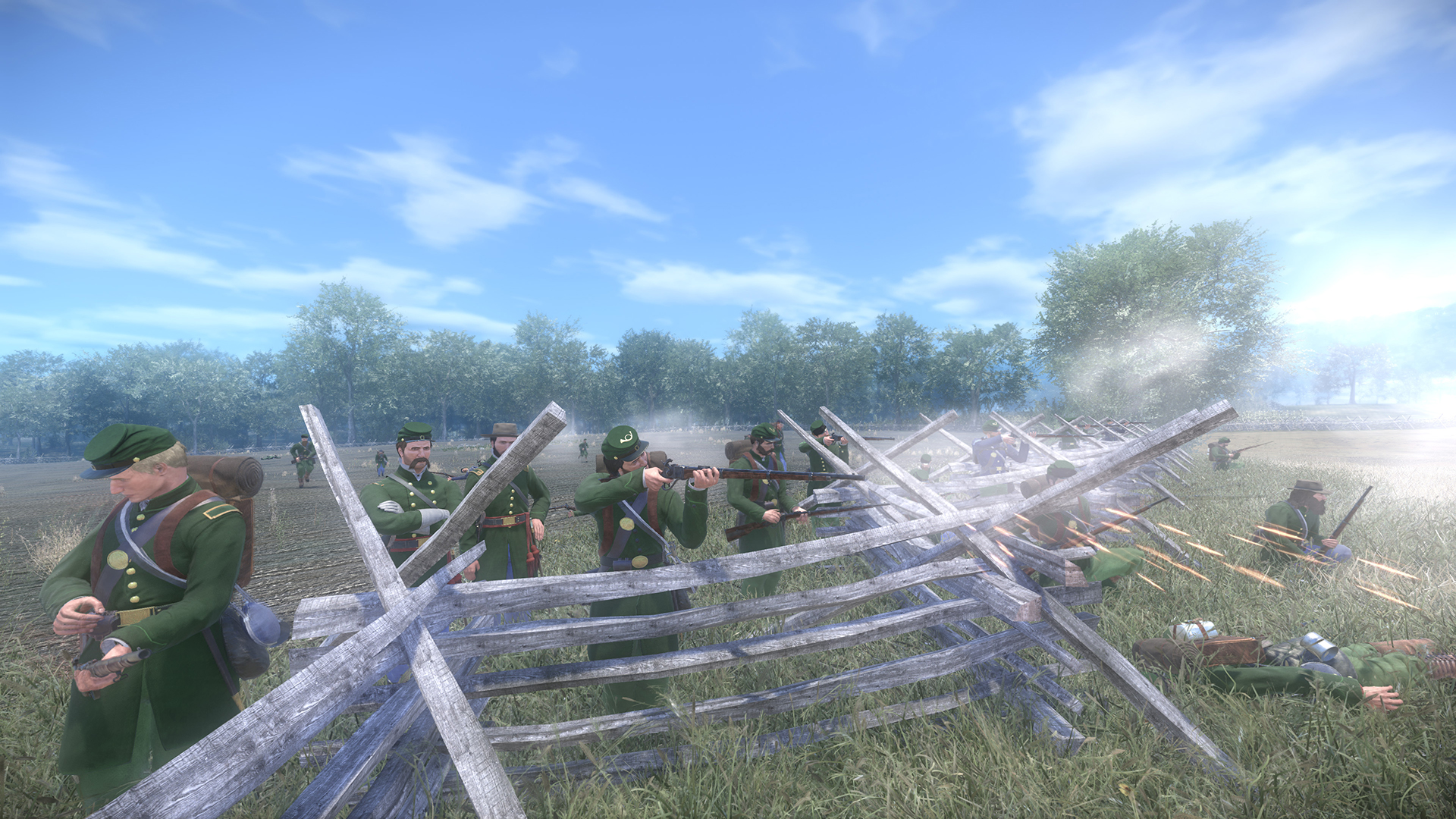 42nd Pennsylvania & 12th South Carolina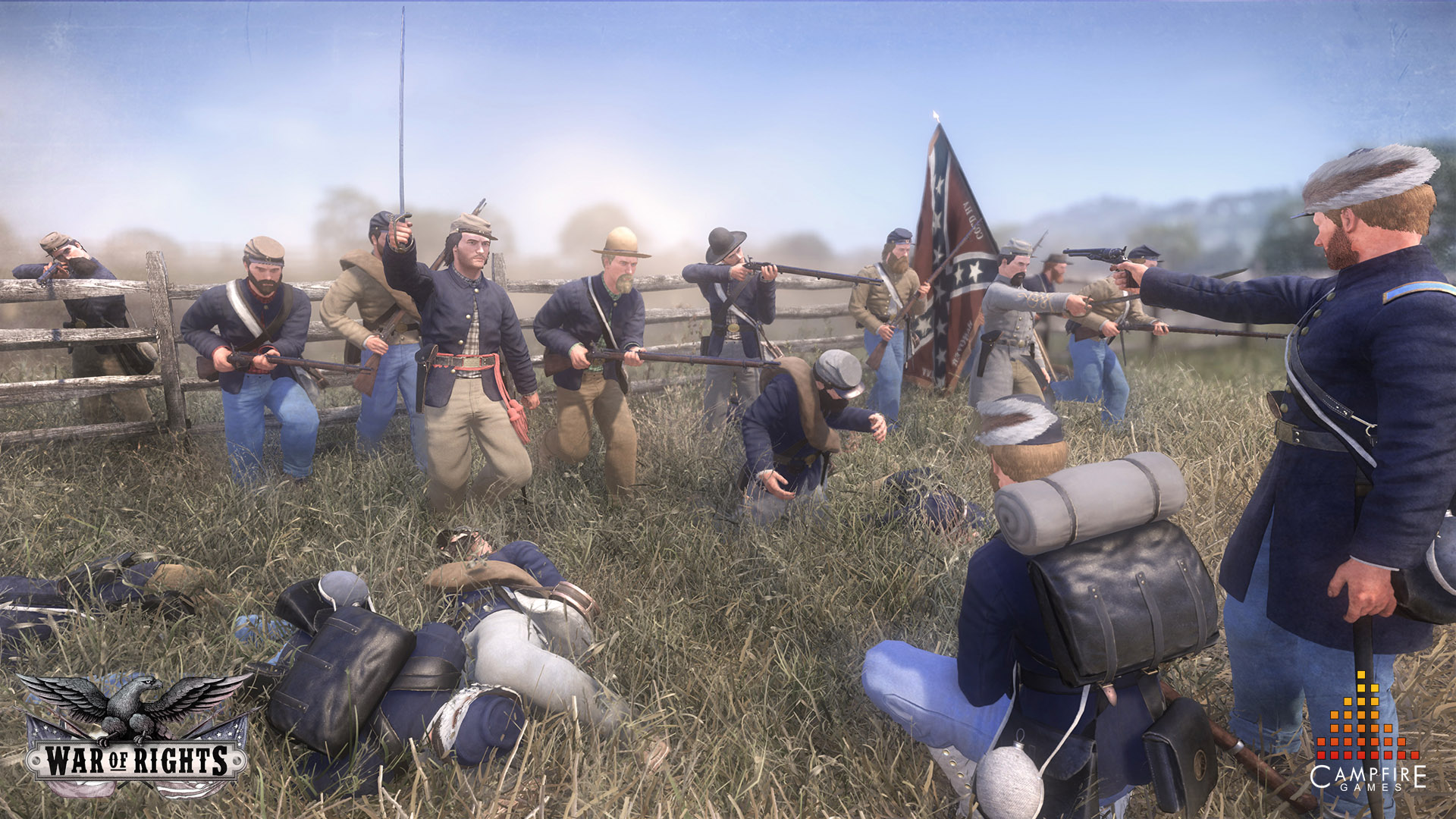 14th Brooklyn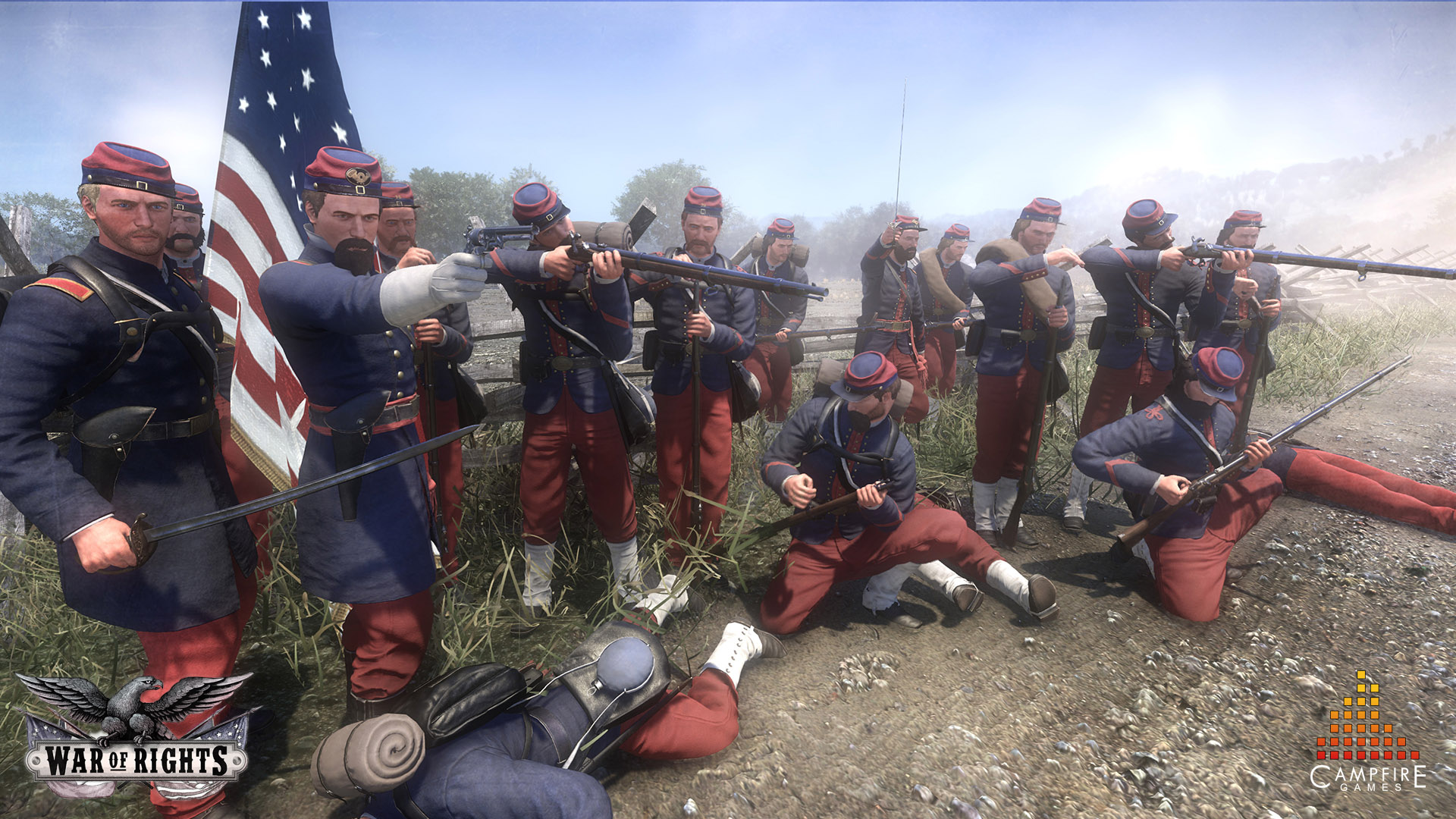 1st North Carolina Sharpshooters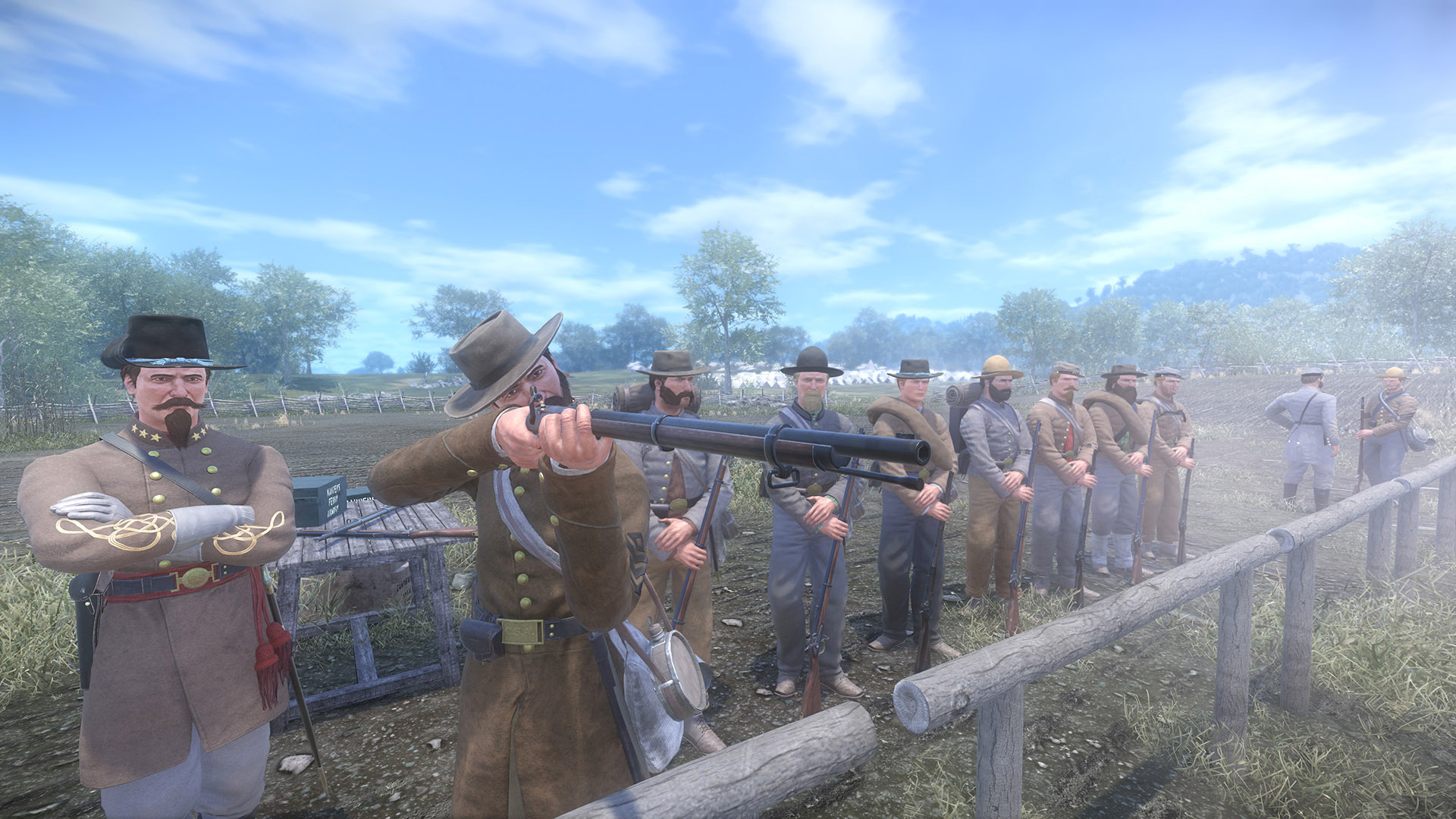 9th New York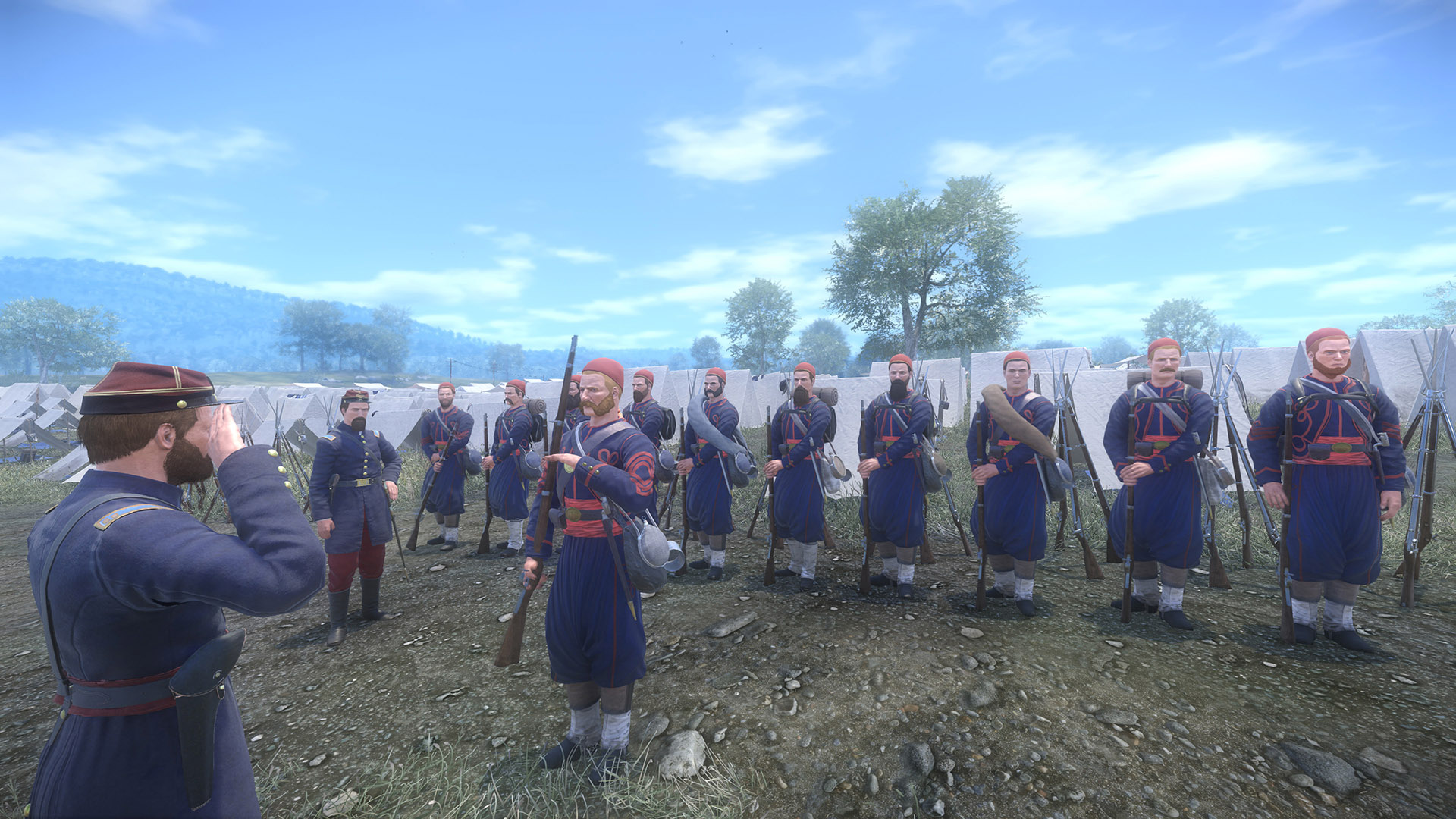 1st Virginia Battalion
Various character upgrades
Our Character Artist, Pat, has been hard at work on some of the finer details of the characters such as updated equipment and additional tweaks to faces and beards.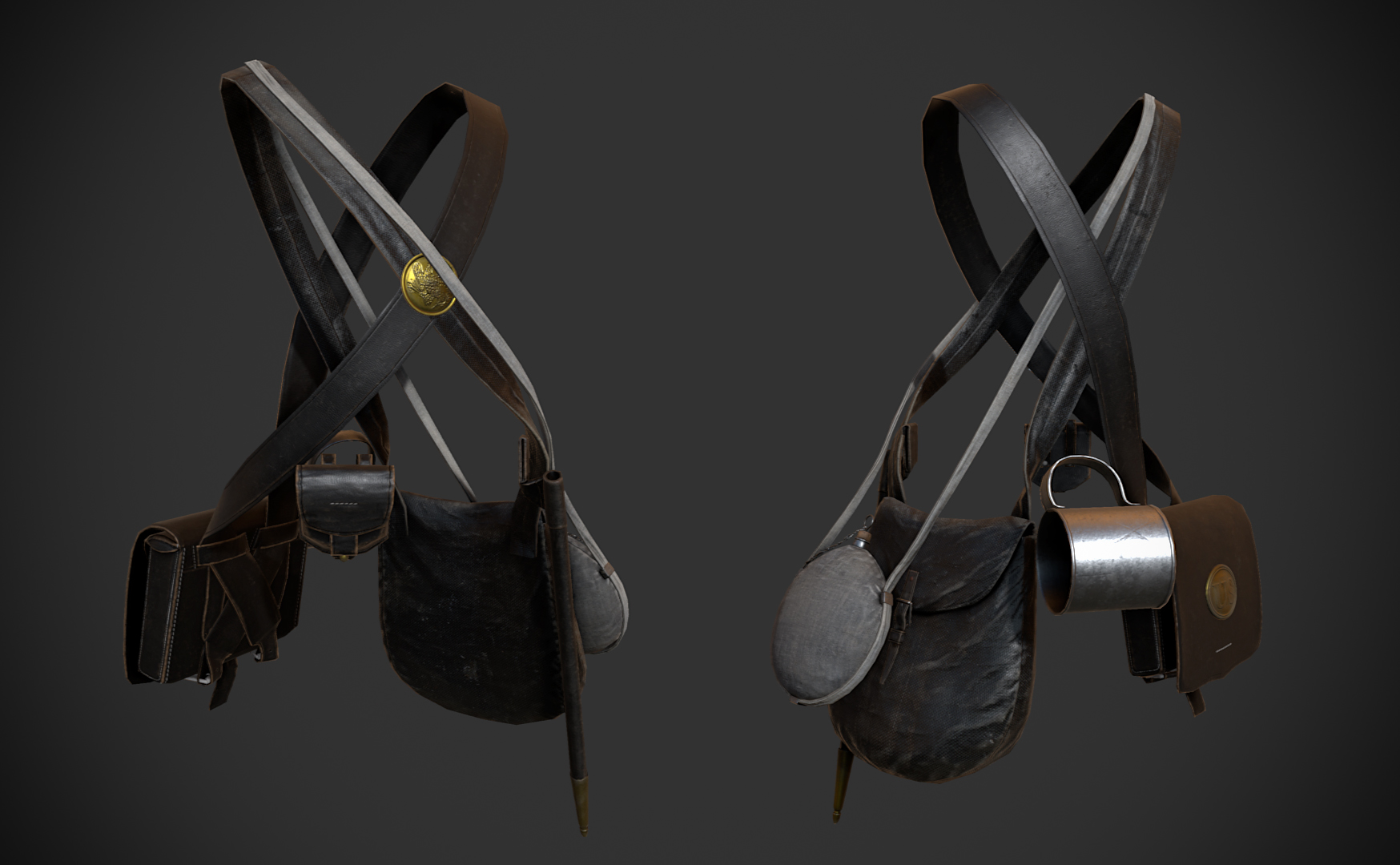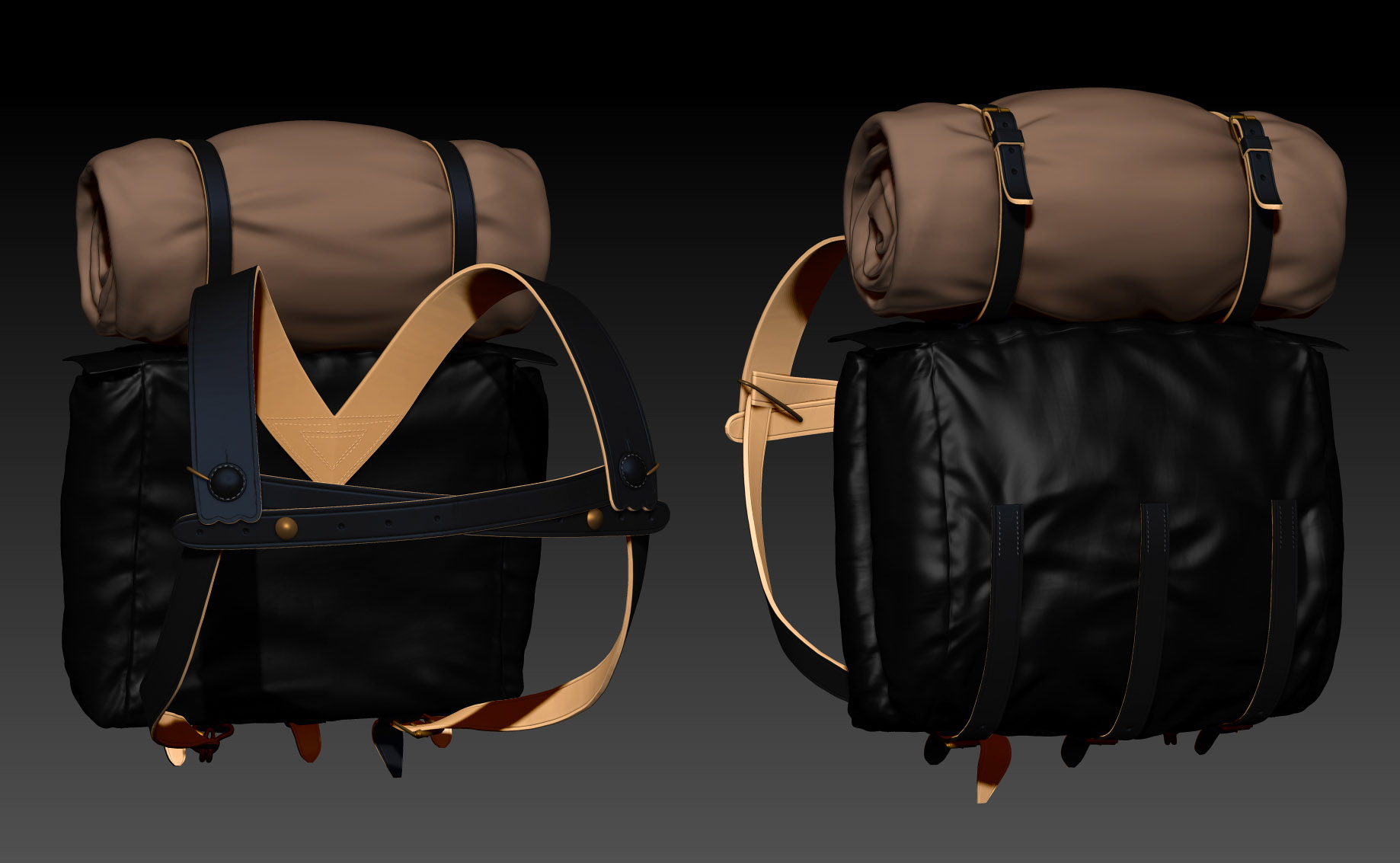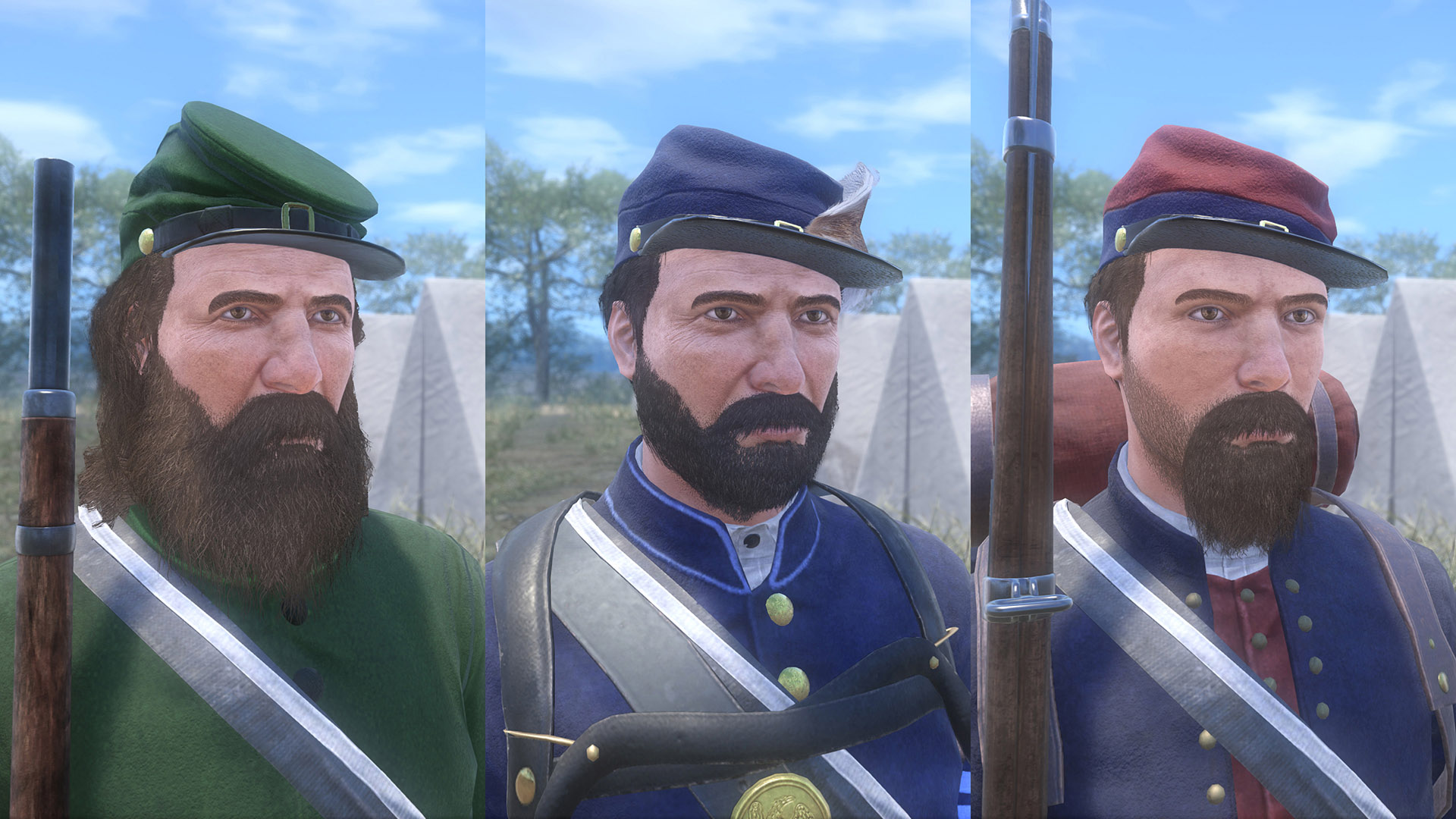 A few final words
If you're interested in going through all of the update changes of this big update you can do so at our alpha section of the forum over at: Warofrightsforum.com

Some systems and content may seem less polished than the previous build of the Technical Alpha - this is due to the change of engine having required most of our systems to have been set up properly again as well as having to deal with different engine bugs/having to learn the ropes of the new engine. You should therefore expect new and possibly old bugs introduced as part of the upgrade. As always, we hope you'll document your findings in the bug report section of the alpha forum over at: Warofrightsforum.com and we shall do our best to squash them.

The engine upgrade marks an important milestone for us. We are now more free than ever in regards to having full source code, we have more advanced graphical features and we have more content available in the drill camp than ever. The next big target is the very first combat oriented game mode: Skirmishes Phase 1. We'd like to thank you all for your continued support and patience. Developing a game such as ours isn't a fast process - sometimes quite a bit slower than what we'd like but in the end the extra amount of time spent is usually what makes most of the difference between a good and a bad game. With CRYENGINE 5 we'll be able to deliver an even better package going forward and we can't wait to share that journey with you!
That's about all for now. We hope you'll enjoy the latest update to the Technical Alpha and we look forward to be seeing you all on the servers honing those maneuvers, welcoming new testers to our unique community and generally enjoying yourselves!

Until next time, have a good one!