Beta Trailer #2
Greg whipped up a quick trailer showing off some destructive spells in Fictorum.
Fictorum 0.9.6 Beta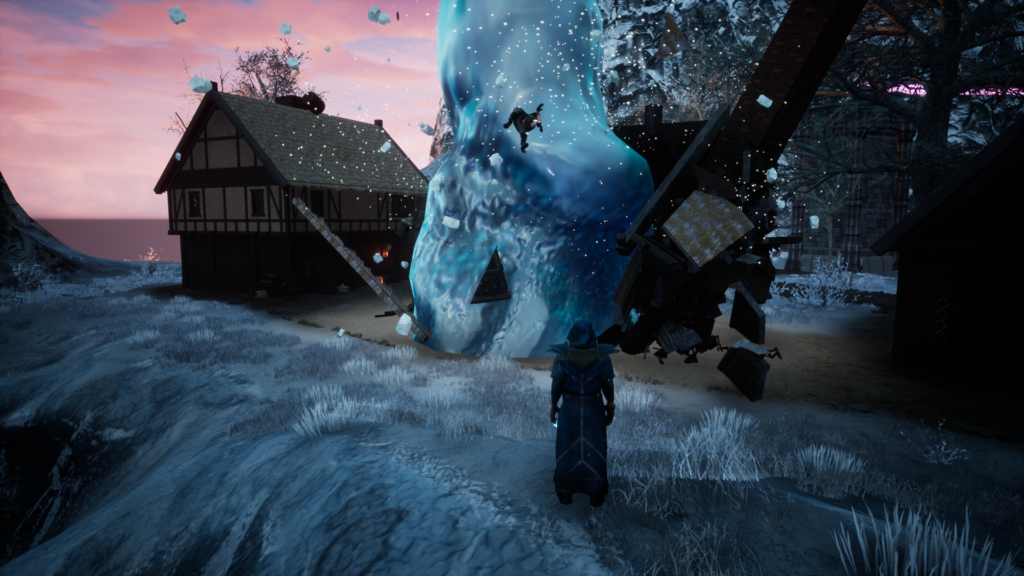 Major Change: Event Improvements
The scroll holder isn't final yet, but this gives a good idea of what our new event window will look like. We're really happy with how it's come out.
Also we've added a significant amount of new events to Fictorum. This should help give more variety as you play through Fictorum.
Major Change: Visual Effect Improvements
Chip has been hard at work making sure Fictorum looks as good as we can make it and has made some modifications to some of our visual effects.
Bugs Fixes and Minor Enhancements
Fixed a bug where quest could overwrite critical events
Lightning Bolt VFX has been improved
Lightning Strike VFX has been improved
New VFX for canceled/deflected spells
Impulses from the Fictorum's own spells will not affect him
Cooldown reduction works for passive abilities now
Improved Corrupted animation blending
Improved Incendium VFX performance
Removed Mesh from first person
Clouds will no longer change rapidly
Shadows are lighter, visibility should be good on all weather/times.
Credits UI have been improved
Glacier VFX have been improved
Font size is consistent between history and event window
Screen resolution selection has better UI
Spell Tooltips have been rewritten to be more concise
Coming Weeks
We'll be hosting another developer twitch stream on 7/11 at 8pm PT. We hope to see you then! In case you missed last week's stream, you can catch it here:
Talk to you next time! Updates can come straight to you by subscribing to our newsletter, hang out with us at /r/Fictorum or Steam Community and we have more fun stuff posted on Twitter and Facebook, so follow and like us on there. Also, you can always just track us here!