SU-152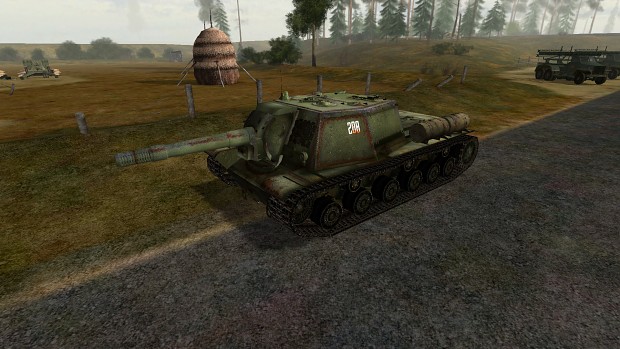 Soviet self-propelled gun, based on KV-1S tank chassis. It appeared on the front in 1943 during Battle for Prokhorovka and became the most powerful anti-tank vehicle in Soviet army. It received 152 mm ML-20 gun, which was able to destroy Tiger and Panther tanks. For ability to be used against them SU-152 was named "Zveroboy", what means "animals killer".
BMW R75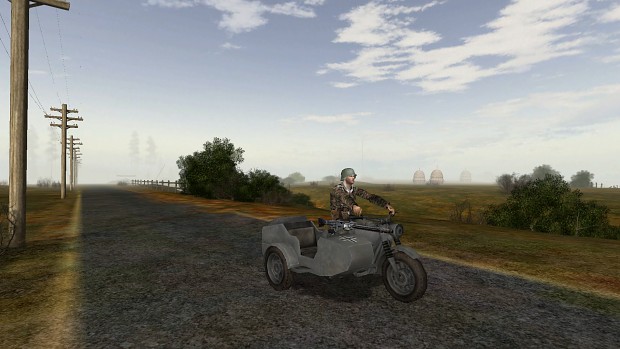 German motorcycle, used during whole WWII. Powerful engine provided good charasteristics, and motorcycle could be used as a tractor.
KI-45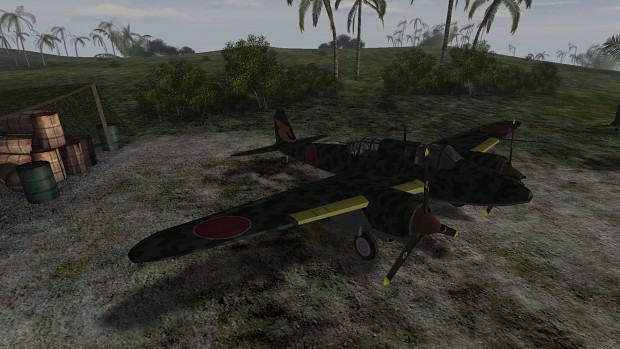 Japanese dual-engine fighter-bomber.
128 bots in Co-op mode and more AI support
Maximum number of players number has been increased to 128. Now it's possible to play with 128 bots in Co-op mode also. Check the video showing 128 bots gameplay and other features (full HD is available):
AI support has been added to Saipan-1944, Tali Ihantala, Vuoksi and When
Trumpets Fade. Pegasus and Bataan has been remade completely.
Dynamic cloud system (check the video above)
Apache Thunder from bfmods.com finally made game built-in feature work. It can be found in Battle of the Bulge, Bocage, El Alamein and some other maps.
New death animations (by Apache Thunder, also in video)
New map - Rheinmetall Panzer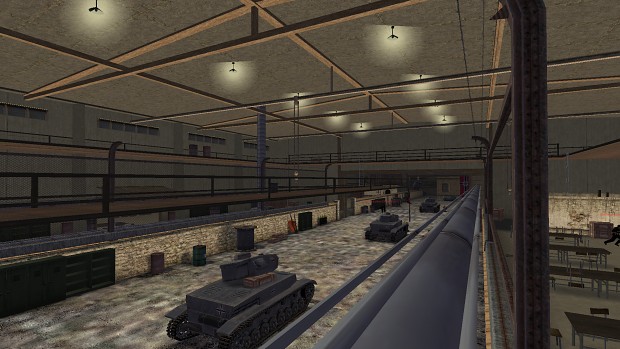 British commandos trying to capture German tank factory near Rhein.
Other minor changes
For more information check Readme file inside mod archive.
Also check tutorials section for widescreen patch installation tutorial.