So, because of this, I am taking this opportunity to revise my video, and add other content. Oh, you don't mind Blue Oyster Cult, do you? It's going on there. Anyways, more progress was made over the weekend. I finished fiddling around with anything that has to do with the City of the Ancients, from Aeris to... Er, Vincent. Despite this, I found this glitch to still be a real pain:
So, I might use the Ifalna editor a little bit, see if it's the animation itself or something awry in the coding. Whatever it is, it's hilarious, but it ruins the moment. So, that'll be a little side project. If I get done putting FF7 characters in hilarious poses.
Also, I'd like to let you all know that I would like to find someone who knows how to change the battle messages that were messed up, such as...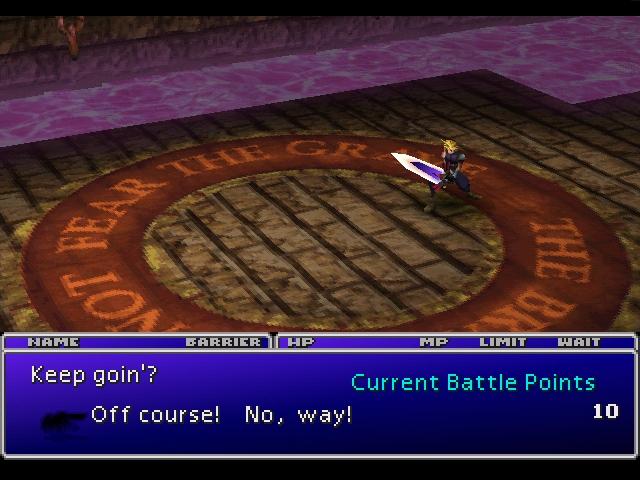 Here's to finding someone to fix that!
Well, anyone willing to contribute, feel free to do so. It's beautiful, but not pulchrious. It takes a LOT to be pulchrious, in my opinion.
Have a great week!