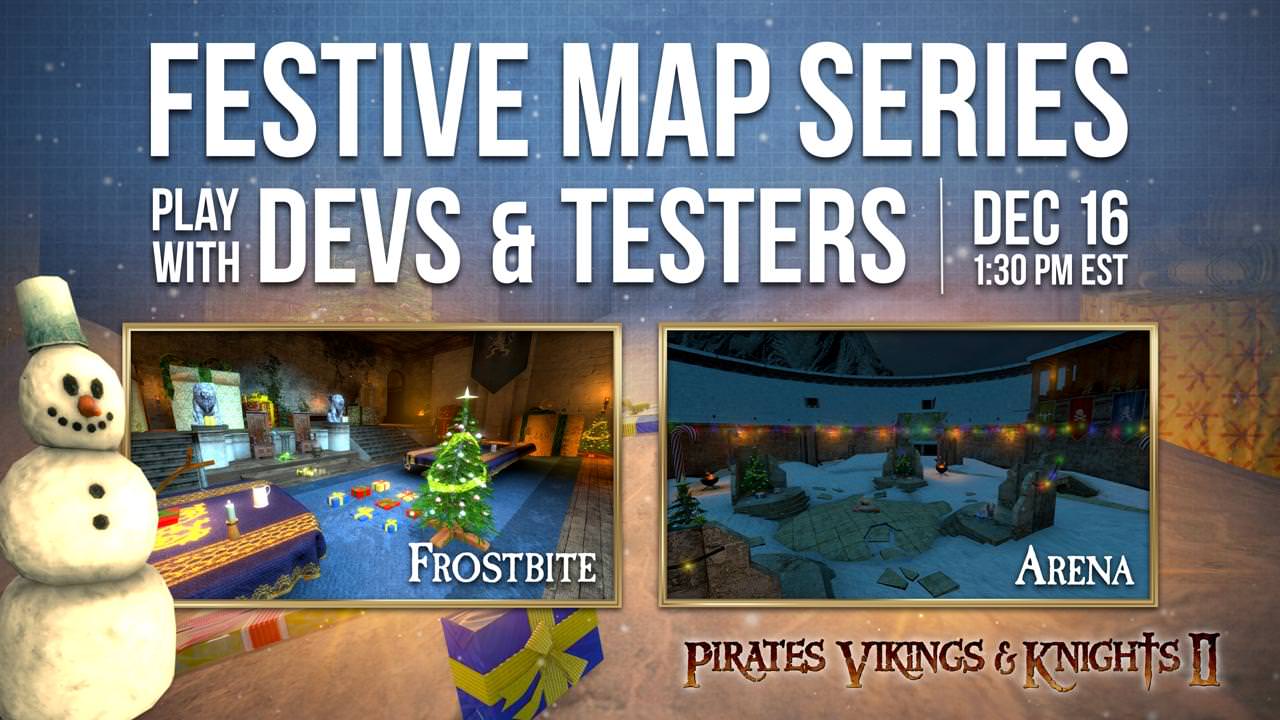 Festive Map Series Workshop Subscribe Update / Play with Devs & Testers Day!

The holidays are about to begin! Come on by and celebrate with us with the return of Xmas Frostbite and introducing Xmas Arena by Momo the Momoderator.

Please subscribe to download the Festive Map Series. Links will be available shortly.

Note: Xmas Frostbite has been updated since last year with several fixes, please download the most up to date version on Steam Workshop once it is available.

Jingle 'yer way o'er and merrily play with PVKII Devs, Testers, and Content Creators on Saturday Dec, 16th 2017 at 1:30 PM EST/ 6:30 GMT -5.

We'll be giving away surprise Steam CD-Keys to those who can flex their 10 Years of PVKII Knowledge. Enjoy the prize all to yerself or give them to a friend! Be sure to come on down and join in the fun!

We'll be playing on the following servers:

MrAgent's 3.5.5 Official Server
[NYC] Spirrwell's Vanilla Manual Parry
Testudo Cohort Vanilla Server

*Server listings are subject to change.

We'd ask that you please adhere to all server rules for the game and on discord, and follow any rules enforced by server admins, developers, or testers throughout the event. Sounds easy, and we'll have fun!

DOWNLOAD NOW!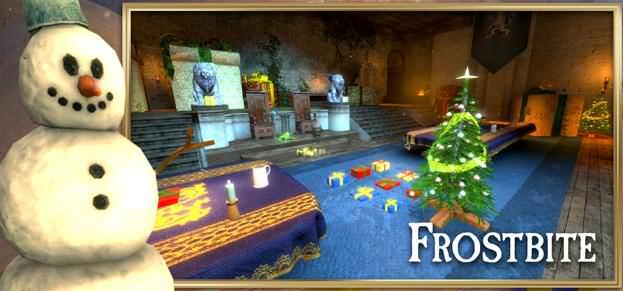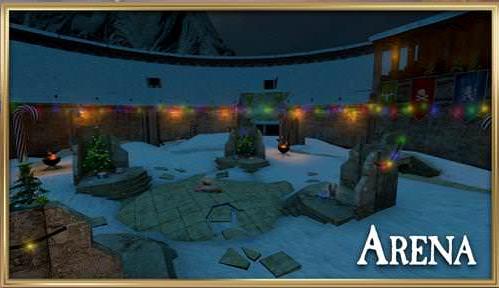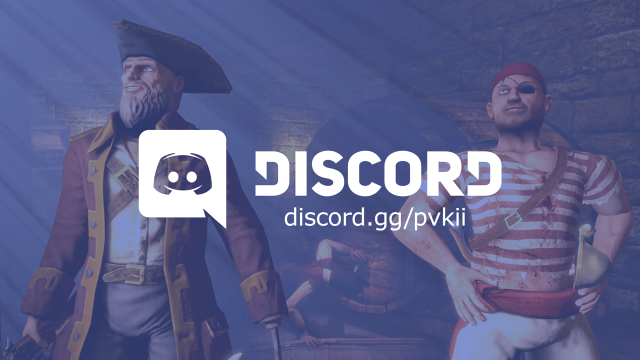 Join the conversation on the official PVKII Discord! Interact with devs, testers and content creators!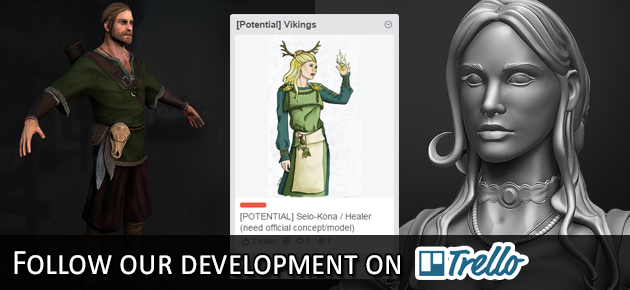 Follow us on Trello for the latest development buzz, and as always, follow us on Facebook and Twitter for more updates.

See you there!