Level Objects #1: Mobility
Fermi travels along a four-sided path. He can change sides at will, jump – for example to avoid obstacles or to reach points - and even shoot particles to clear his way. On his journey he will encounter different objects that may help or hinder his progress.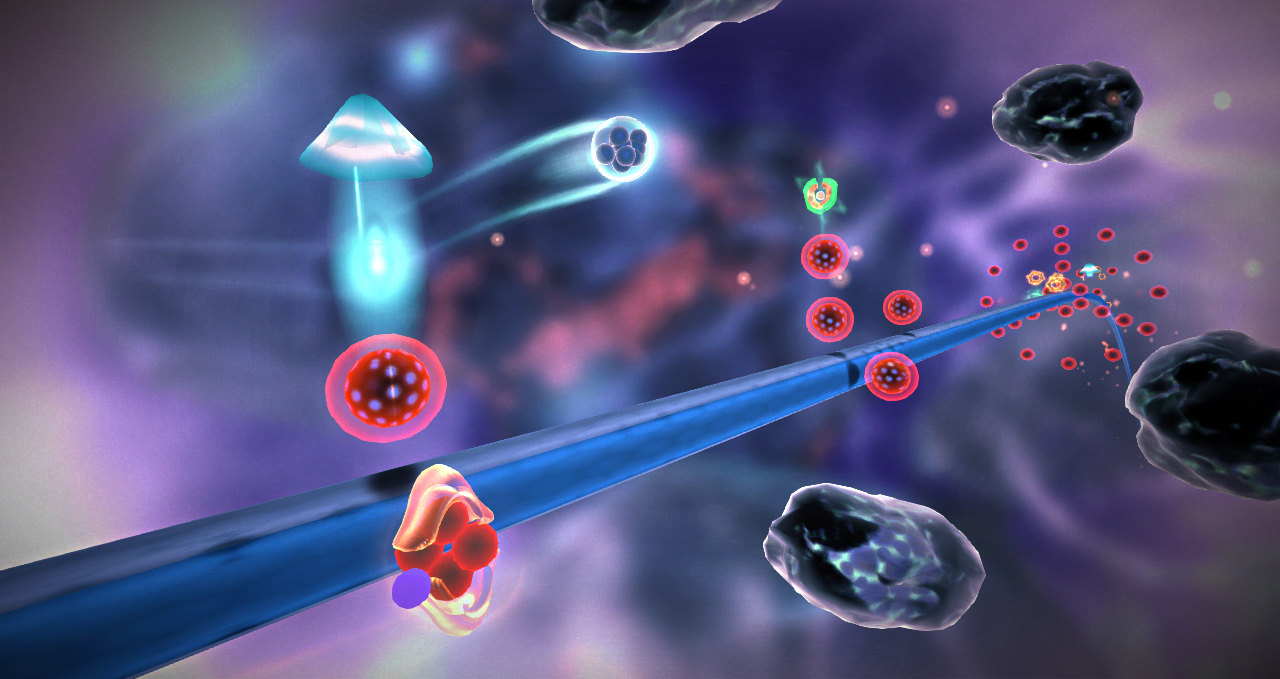 Liftups push him up and therefore allow him to reach heights he would not be able to reach with regular jumps. In this way, objects floating high over the path become accessible.
The Pusher allows Fermi to float in midair after a jump or Liftup for a certain amount of time. It also doubles Fermis speed for the effect duration.
Combinations of Pushers, Liftups and other special objects increase Fermi's mobility and allow him to reach and stay on heights he would not be able to access with regular jumps. Strategic use of such effects allow him to overcome bigger and longer obstacles or even access collectibles that would be too far off otherwise.
The Fermi's Path Team