General #1: Levels and Modes
Fermi's Path is a classic arcade game that challenges the player to master a wide range of levels to progress. 2 game modes will be available on release:
The Path-Mode is the base game mode, that requires Fermi to finish a level without getting destroyed by obstacles or enemy particles. If the player succeeds in reaching the level end, a new level is unlocked for him to be challenged.
Level selection concept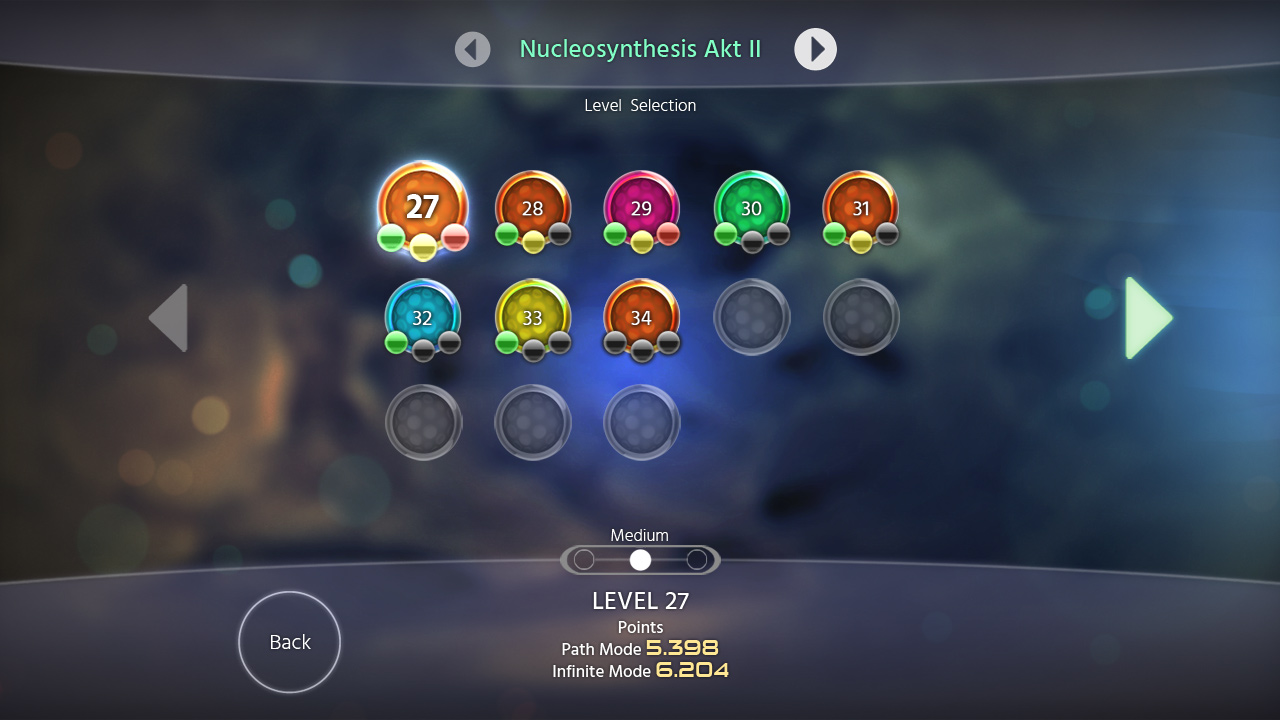 After finishing a level in Path-Mode, it can be challenged in the so called Infinite-Mode. In this game mode the level is looped, getting faster with every iteration until the player is not able to keep Fermi alive anymore. The highscore of this mode is submitted to the Steam leaderboards so that the player competes with rivals from all over the world.
The Fermi's Path Team