After two months of development, the 1.1.0 update for Femshep v Broshep is out!
With this update don't just battle the other you! Faceoff against a Citadel clone that looks whatever way you want.
A new tool was developed, the Femshep v Broshep Custom Clone Configurator, which you can use to have custom head morphs, scars, or modded looks for the clone.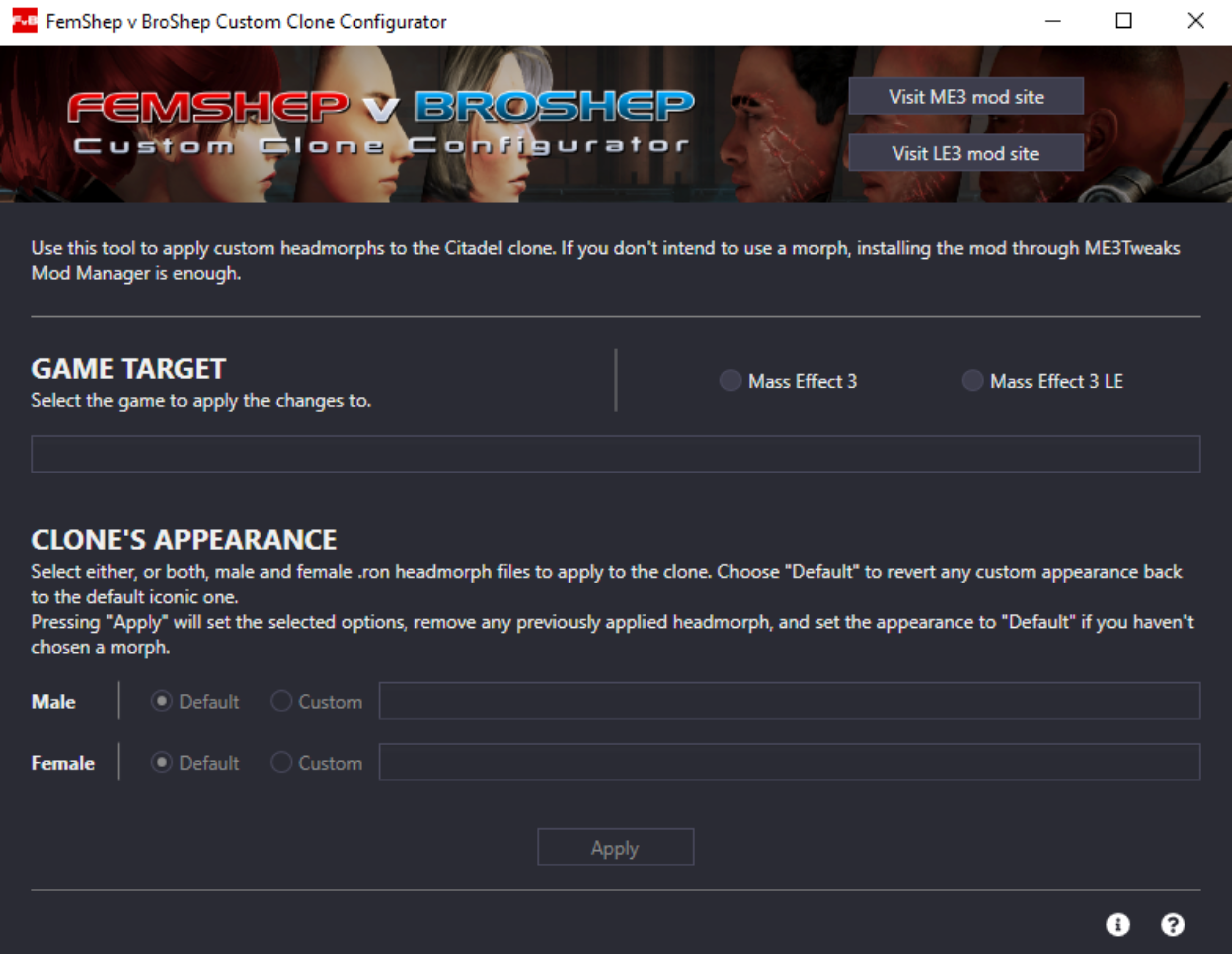 You can even face Femshep as Femshep or Broshep as Broshep, but with the option of customizing them, with the new alternate "Vanilla vs" version of the mod.
There are 16 combinations you can get by combining the mod versions and the FSvBSC3 tool. The choice of how the Duel of Your Shepards looks is yours!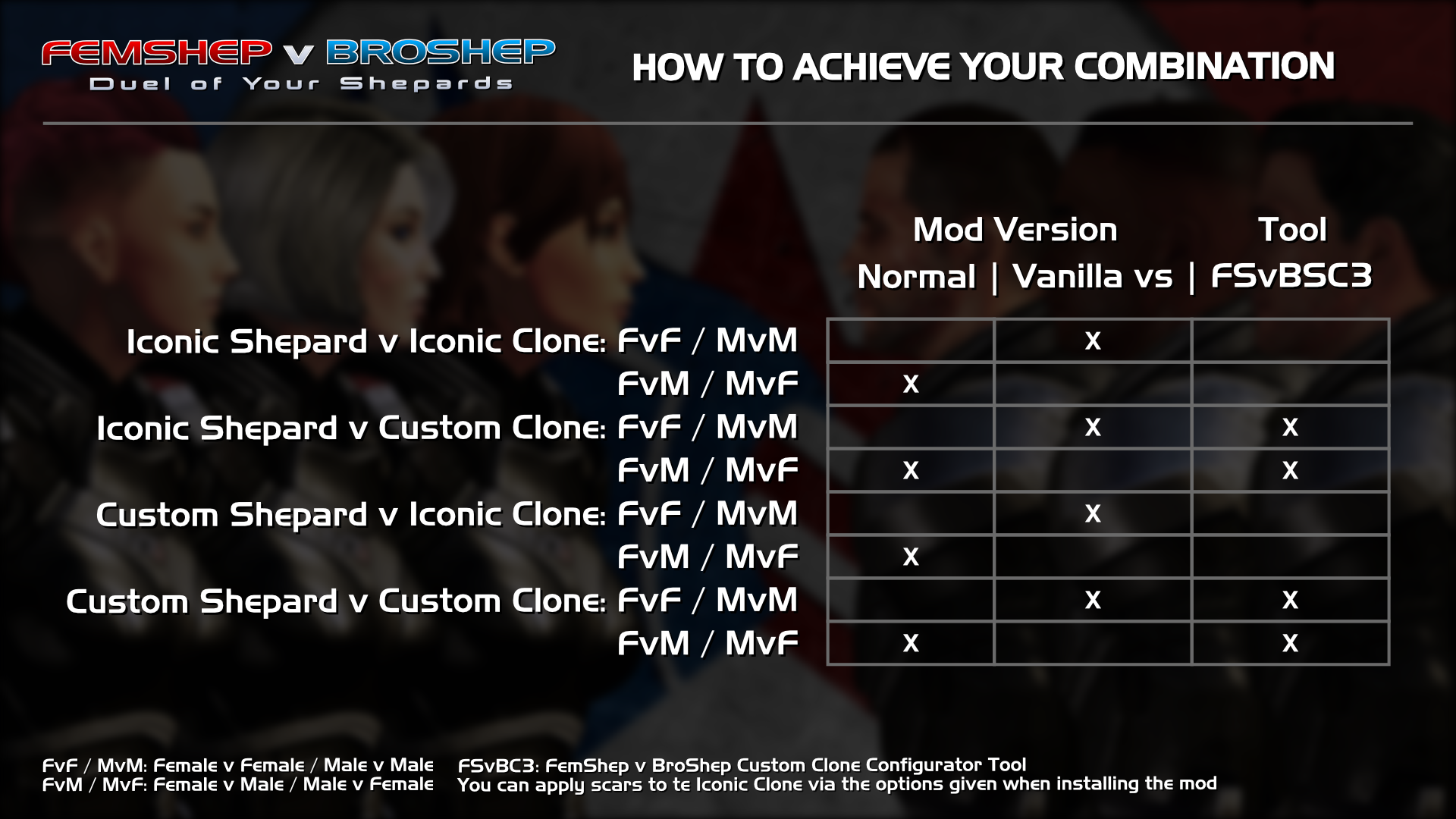 Other new features include:
- Scar options for the default clone.
- Compatibility with the Carnifex4Predator mod (OT).
- Fully localized TLKs.