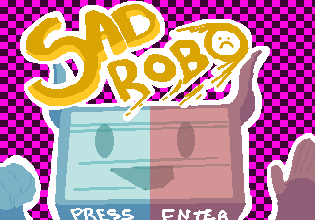 Sad Robo

Direct link to my game hosted on github : Anicetngrt.github.io
And to IndieDb page : Indiedb.com





Requirements



This is a web browser game, the main issue and requirement at the same time is that you'll need firefox to play it
I do not benchmark pc with phaser.js 2d games so I guess if you have 2go of ram and a 1.5hGhz cpu it is fine.



Feedback
I'm new in this indie game dev world so any kind of feedback is appreciated. Just try to avoid bug report because my game isn't that complex so I know my bugs already.
About my game
My game is a 2d arena shooter multiplayer and singleplayer experience. 2 players or 1 player versus AI fight in an empty level by shooting each others. And then you are like "what ? empty level ? That's boring !". Well, not exactly. There is a lot of original 2d shooter mechanics which turn "sad robo" into an original and demanding game despite it minimalist level design.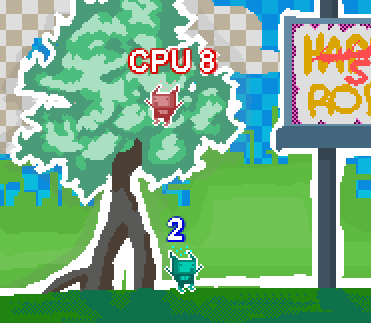 Aiming system :
This is the core of the game. Each player, has an aiming cursor, which he can move freely as far as he do not cross red fences which's location changes constantly. (you canturn it on/off) Despite the "empty level" he'll have to jump, run, dash to find the right aiming pose and to win.
Artistic choices :
I made everything in this game except music because I am so bad at this

. The idea was to show how much pointless fights are. For that, I decided to choose maximum contrasty between game visuals and game context. Here are some exemples :
- colourfull game / combat theme
- happy and kawaï robots/ robots fighting to death
- family friendly world/ hard rock ost
*game music by Stone McKnuckle :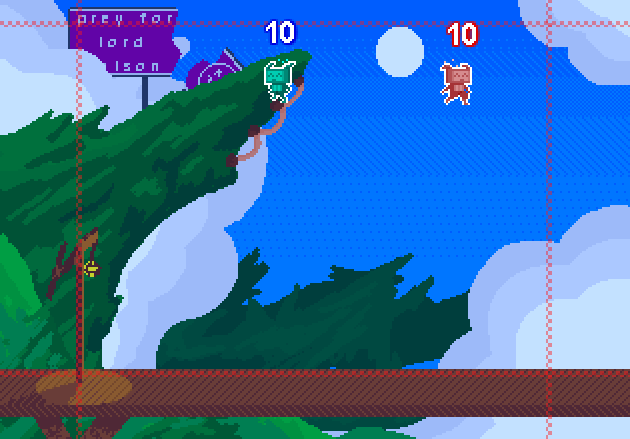 Others things to talk about :

The game still have update ! It has been released 3 days ago and I updated it 5 times already ! This will not always be like this because of studies but it will still be updated !
Also there is a work in progress roadmap on the indieDB page so don't forget to check it out !
If you like my game, and you want to give support, please share it to your friends. And let the sad robots spread into the entire wolrd niark niark.