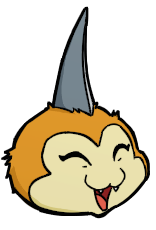 Hey to our readers! How's everyone doing?
You can check out this month's posters over here, and see a few of Digimon World 1's old favourites on the list (along with some new faces). This month we have Matadormon, Vegiemon, MasterTyrannomon, SkullMeramon, Kimeramon, Goburimon, Vilemon, Vademon, and Centarumon. Be sure to leave us requests for who you'd like to see next!
When one of our digimon models have their own poster, that means they're fully animated – the posters are a good way of keeping track of which digimon are complete!
If we have any readers who'd like to help out and contribute to the project, please don't hesitate to get in touch. Send us an email! Most of our members join up and improve their skills along the way, so it's a good opportunity to learn :)
As always, thank you for reading and showing your support! It keeps us going!
- The Project Ark Team
dwprojectark.com