Hello people,
the voting for the Mod-of-the-Year Award 2009 is over for us and unfortunately we didn't reach a rank in the Top 5 Best Upcomming Mods. Nevertheless we are not sad because of that, cause we are more than only satisfied with a place in the Top 100!
At this point we want to say thank you to everybody, who has voted for us!
Quasi as a present, we present you today a nice wallpaper, which shows a small Wraith fleet. It comes in 2 resolutions, once in 1920x1080 pixels and once in 1280*1024 pixels.
1920
1280
Furthermore, we have ann updated view of the whole Wraith fleet for you.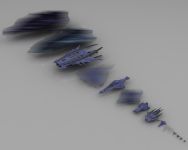 As part of the February News, we have today another very cool new ship, the Asuran Aurora-class battle ship. This is the highpoly model, which will be the source for the in-game model later.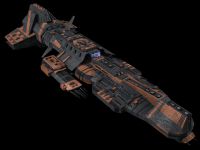 But more important, the Aurora itself. The hero ship, the Tauri will be able to acquire in the GC maps.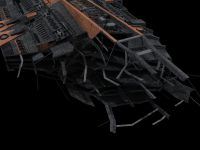 Credits for both: Model&Texture: DukeaufDune
Last for today is the finished Asuran Cruiser. This is the real in-game ship.
That's it for today concerning mod related things.
But now to some general matters.
As of recently, we have a new affiliate section on our German homepage. Have a look at it here:
Affiliates
Everybody with an own website, who will become linked with us, can contact us via klon@stargate-eaw.de . We are looking forward to your requests!
Furthermore, we are again looking for a 3D Prop & Environment artist, as all the others have left us again.
You are able to model and texture objects in any 3D program? You are able to do things like this:
Example
You want to be part of a very popular mod team? Then contact us via merlingalgotta@stargate-eaw.de .
That's it for February, thx again for the support in the award voting!
Greetings,
the SGMG