Hello everyone!
The Depth crew has been working like crazy behind the scenes, and we felt it was time to give you all a glimpse of what we've been doing.
First up, some in-game screenshots of Justyn "JustFilth"'s map entitled "Fractured". Props in the map were done by Myles Lambert. Enjoy!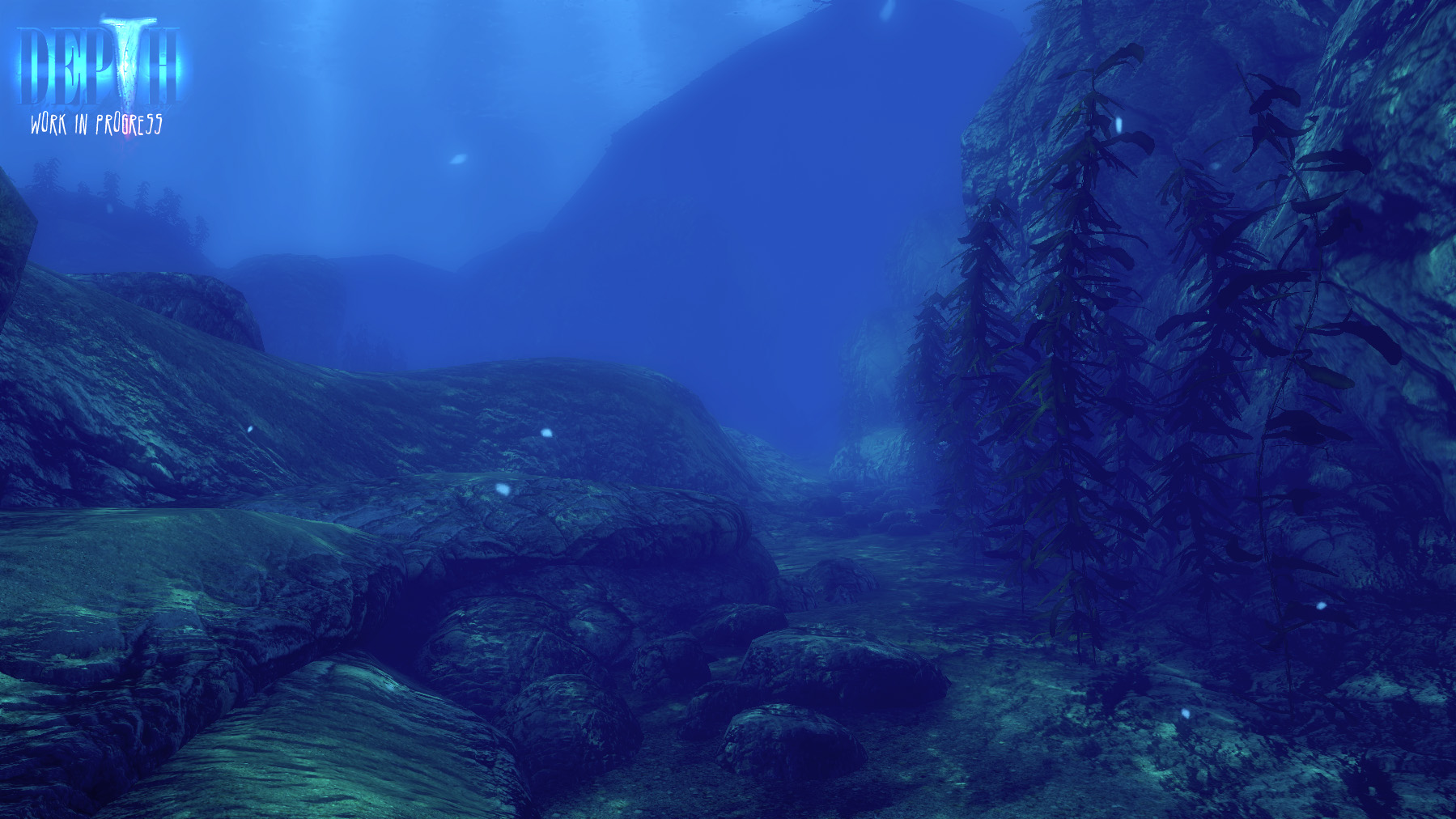 Next, we have some teasers of some of the Diver's equipment! The Dive Cage is the diver team's "home base" They are lowered into the deep inside this contraption, but must leave its safety to reach their goal! When they have secured the treasure, they can return to their cage and make their escape. The "Diver's Edge" is a serrated knife carried by all classes of diver. It isn't an offensive item, but instead a potential life saver. If a shark has grabbed you a well placed slash or stab with this knife might be just what it takes to free you from those jaws!
Finally, we would like to announce that we are still looking for talented and dedicated developers to join our project! We welcome anyone with expertise in their area, and a friendly disposition, but are looking specifically for
Character Animators
Environment Artists
Programmers
If you fit any of those descriptions, and are interested in contributing to the project, feel free to get in touch with us!