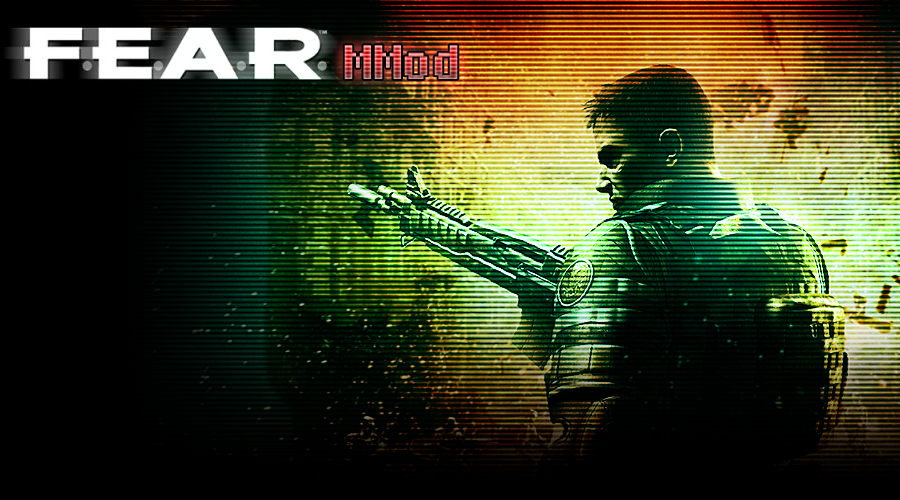 F.E.A.R : MMod - Release!



Hey F.E.A.R. Fans, this is Gunship Mark II, again.
It's finally done, let me get you on course what's new!
It's been a while since last update, but as i promiced i finally pushed it to release, becuase of 2 reasons - There's nothing left to "hack" and pretty much all stuff i wanted to implement i already implemented. I was genuinely impressed by positive feedback from you guys, i am glad you still love this game as much as i do, i had fun making this mod, i hope you will have fun playing it.
I've changed a lot of stuff since latest media release, some of them i got as feedback, which i really appreciate, here list of what's new :

1) Even more muzzle flash hacks, added smoke and sparks.
2) More gore hacks, more blood.
3) Pistols won't make whole body explode, but will dismember it, just for fun sake.
4) All previous sounds were replaced.
5) AI tweaks, now it's more tough and agressive on higher difficulties
6) Some "effect hacks" were retextured.
So all in all here's what differs original game from mod :
1) More gore : bodies are easier to dismember, better blood decals, better blood effects for headshot, blood bursts when you dismember a part of a body, number of dismembered body parts increased, number of bodies on levels increased, lifetime of blood decals increased and more.
2) New sounds for almost all weapons.
3) New dust effects, replaces old boring texture.
4) Better spark effects.
5) Enhanced muzzle flash effects, gives more cinematic feel.
6) Hardened AI on higher difficulties.
7) You can now carry all guns, don't forget to bind all 9 slots for guns!
8) You can carry twice more of ammo, for fun sake.
9) You can carry more grenades.
10) You can place more proximity and mines at the same time.
11) New sounds for physics.
12) More bullet time and it recharges faster.
12) Optional new shader effects from Sikkpin.

And much more of which i forgot about, just play the mod and you maybe find which i forogt!

Installation instructions are in download, so read them carefully how to install and play this mod!
Let's finally go to media.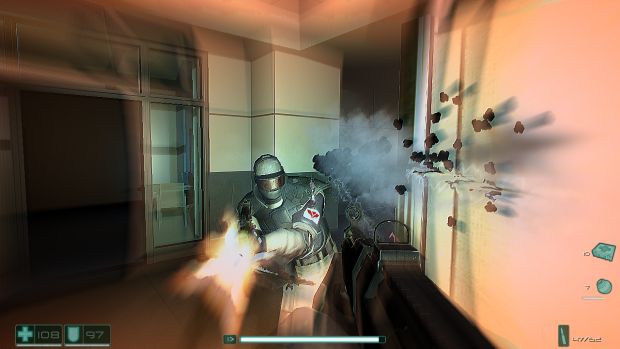 That is all, Happy Holidays and have tons of fun!