Possibility lies in each playthrough.
Even with the same character, the hero's fate will be different based on your combat performance.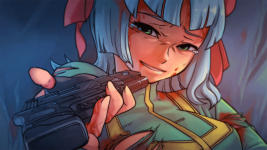 Basically, the more battles you win, the more secrets you will unveil.
And when your hero falls, he or she can rise again to get revenge or to walk an easier path.
But this is not just simply offering another chance.
Sometimes lose a fight means you are getting closer to a more dangerous situation, and sometimes it'll be your last mistake.