Hey everyone! We're about to hit our biggest milestone as a team yet! Our Kickstarter campaign will begin tomorrow at 9am CST! It's been a 4 year battle to get to this point consisting of failing twice, an indefinite hiatus, multiple engine changes, but f*** it... we finally did it and far surpassed what we had in the UDK prototype build back in 2013 - best part is, we're just beginning!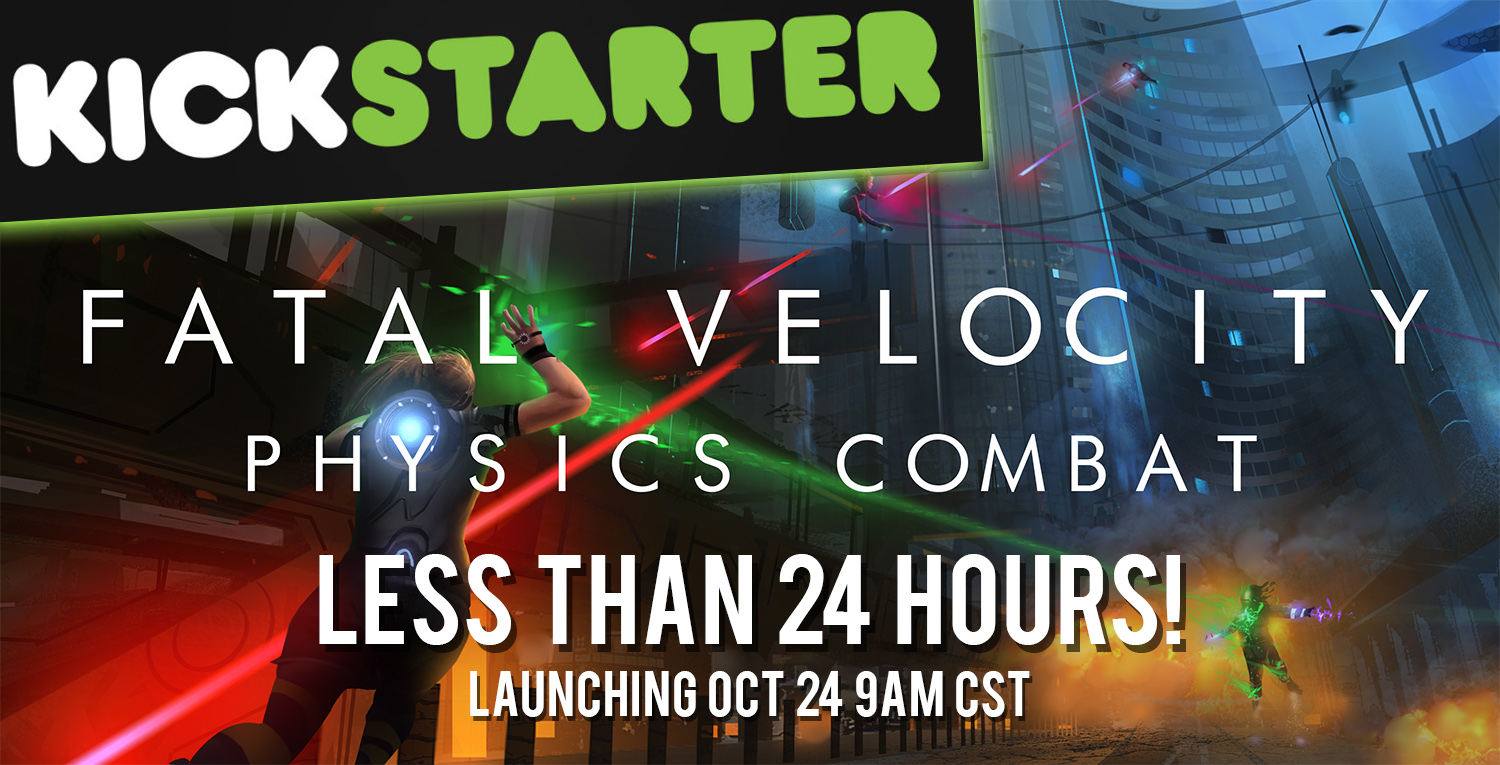 We wanted to give the backers on our Kickstarter campaign something for their support. So we went ahead and made an exclusive Kickstarter only backer armor! We have to create the helmet still, but this is what it looks like so far!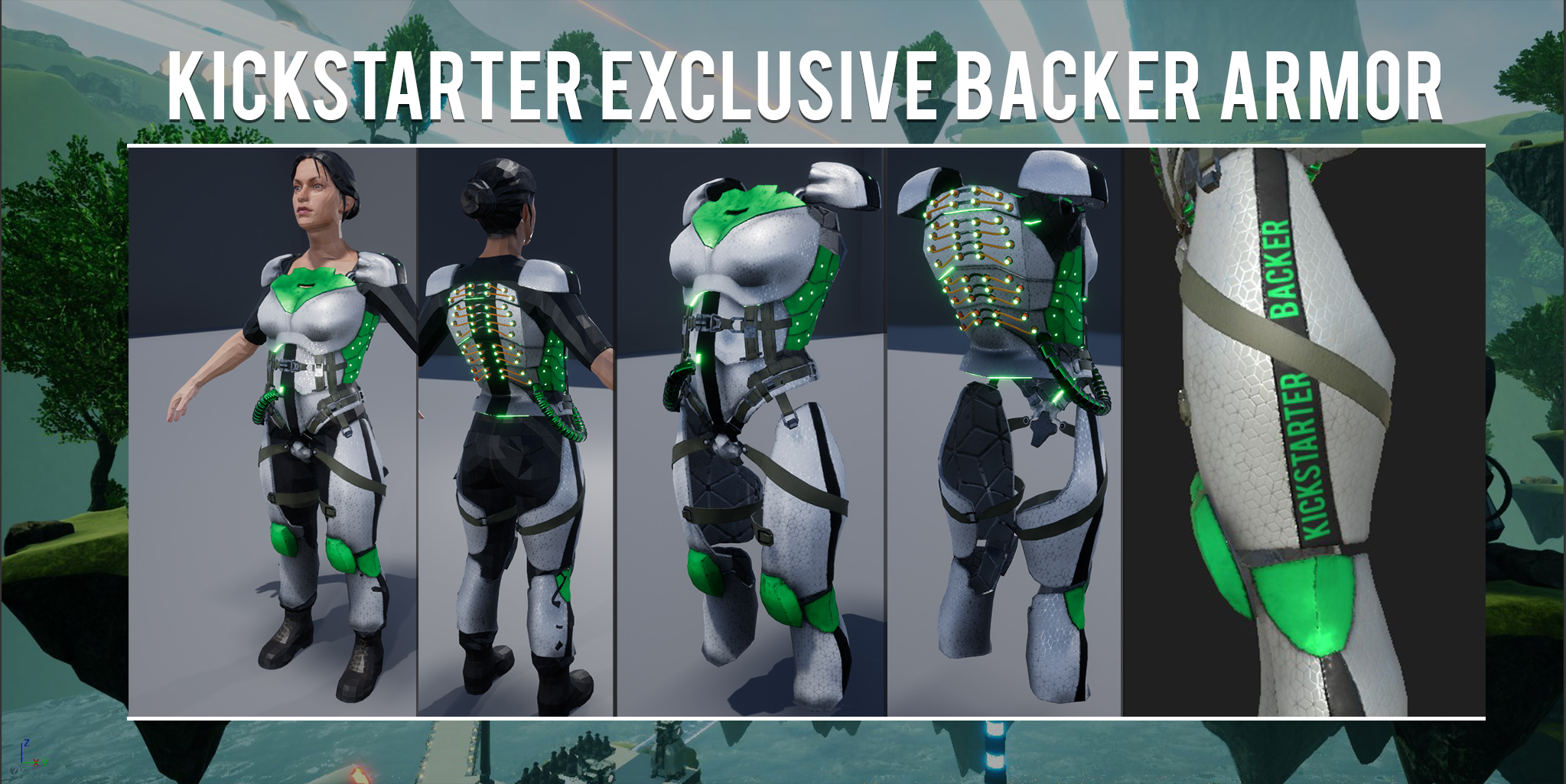 We're showing Fatal Velocity at a few events coming up, next weekend we have C4 (Central Canada Comic Con) and following that I'd love to hit up PAX as much as possible. I created a 6' standing banner to really help the visual presentation of the game. Hopefully this will draw in a bit more attention for us, god knows we could always use a little more marketing!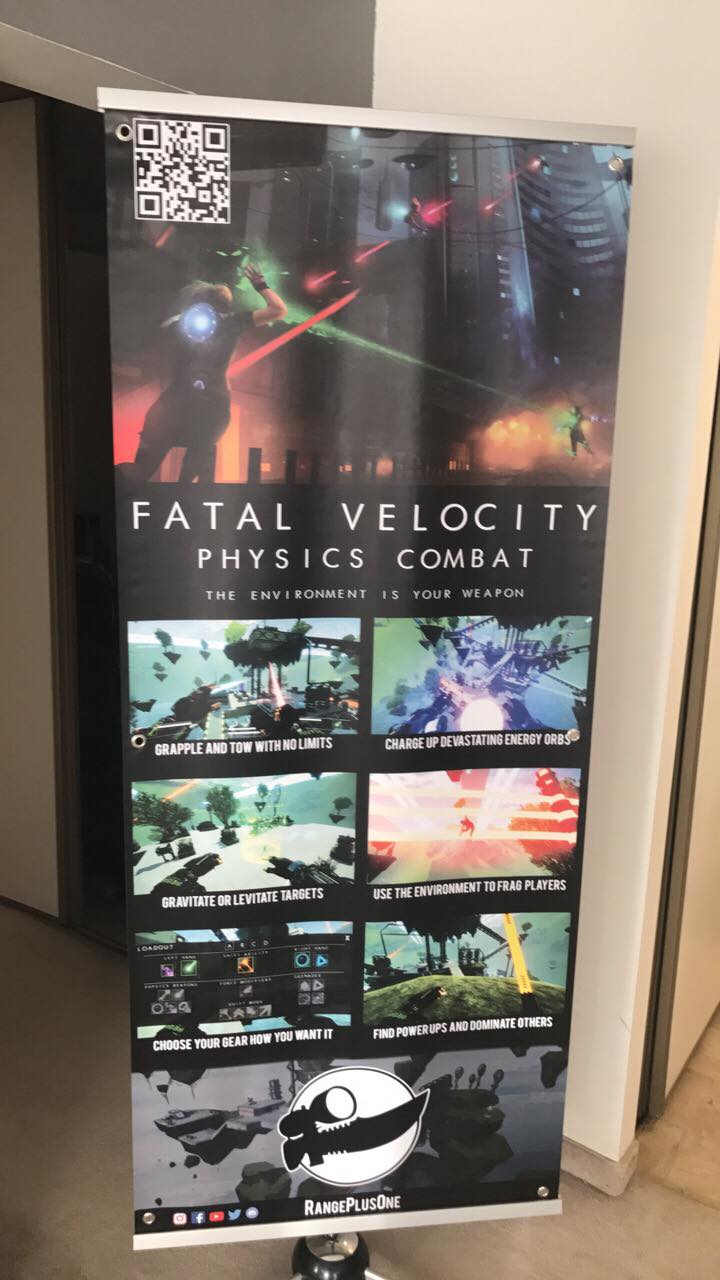 With the recent addition of bots, I thought if we had a robotic character that would be pretty suitable for the time being. I glossed over the Unreal Marketplace and found the perfect asset! When they see you an exclamation mark will appear overhead and they'll start hurling their PUSH_ grenades all around you.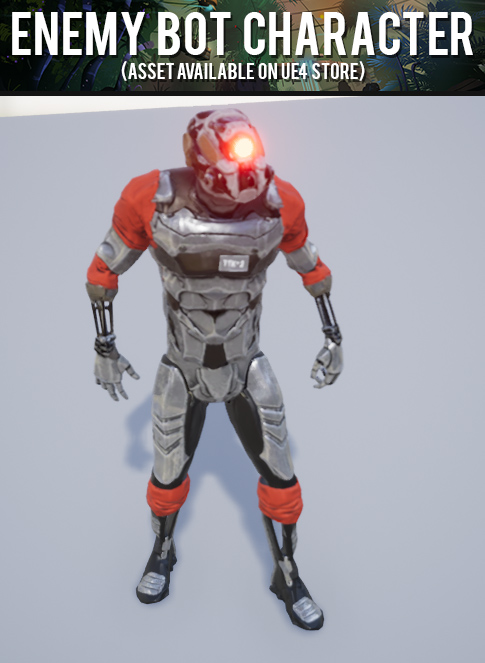 If anyone here wants to try FV please let know and I'd be more than happy to send you a Steam (pre-alpha closed) testing key! You can see our Steam page in the "Coming Soon" section! Store.steampowered.com