We're going to Central Canada Comic Con | October 27-29.
I've always wanted to bring Fatal Velocity to an event like this and I heard there's going to be over 70,000 people there. That means we're going to get a whole lot more people playing the game and giving feedback. If you know someone heading to C4 that weekend, tell them to look out for me.
---
---
Kickstarting the Kickstarter | October 24
For real this time. We're finally launching the Fatal Velocity Kickstarter campaign. To make it successful, we've got to get the game in front of as many people as possible. We've got to tell our friends and our sisters and our weird cousins. Keep an eye out on Twitter and help spread the good word.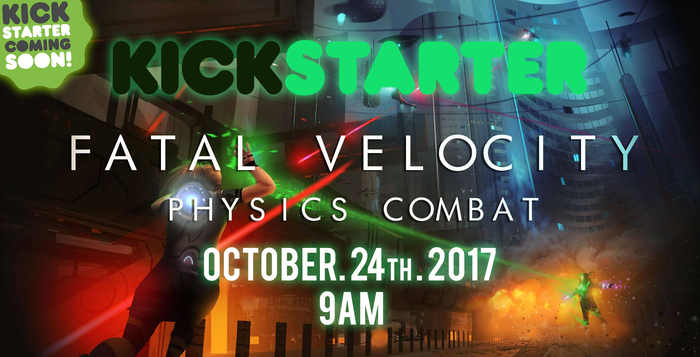 ---
I want to make sure the game really features the physics weapons. So, I've removed the Force Rifle to make sure players have to rely on the physics weapons, grenades, and the power ups they find. That's what Fatal Velocity is all about. I've also made a bunch of changes to make the game more speed-based. Check out the changelog below.
We've always encouraged anyone who hasn't played FV to come out and join our group on Discord and try the game out! It's only through constant play testing, getting the honest critical feedback can we really make the game better!

Join us if you'd like to try Fatal Velocity!