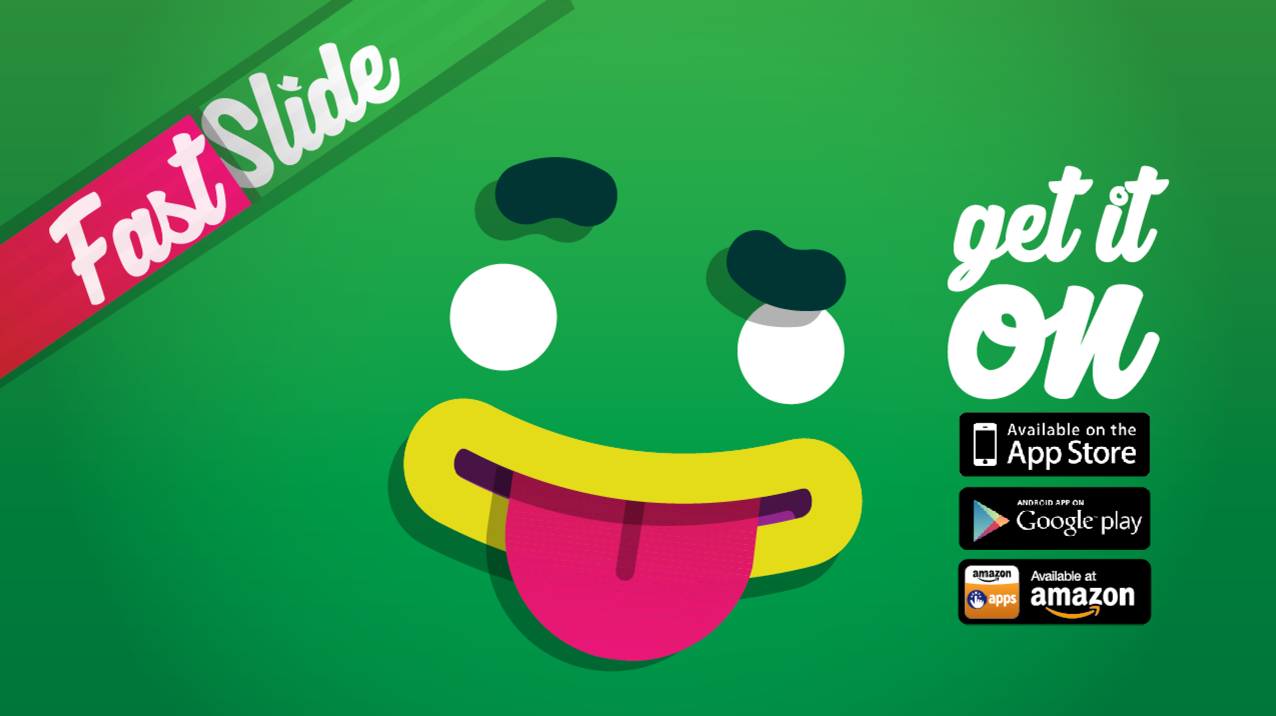 Fast Slide is now available to be downloaded.
Go and try it on Play Store, App Store and Amazon App-Shop.
Android: Download
iOS: Download
Amazon: Download
Text displayed on the stores:
Fast Slide is a casual game. Your task is to draw the path of the main character to the goal, avoiding the obstacles. The time is limited, ten seconds only. Every completed level gives you 1 bonus second; potentially infinite, the player's only limitation are his skills.
Incredible features:
- 80 levels (coming randomly flipped horizontally, vertically and horizontally/vertically)
- 10 seconds every match
- 1 sec bonus for every level completed
- A stupid face shows his tongue
- Something will happen if you reach the 50th level
- You will never reach the 50th level
- Fixed Enirboreh
What will be your best score? Share it on Facebook and Twitter, remember to use the hashtag #BeFast

Thank you everyone and have a lot of fun!