Hey everyone!
Welcome to the newest devlog for Farmwand. It has been a while, and this time we will show you some new content for your in-game bedroom, including customizable beds and wardrobes as well as brand new looks for the character.
A good night's sleep!
In the world of Farmwand there are countless places to explore, spells to learn, potions to brew and, no need to say, plenty of people to meet. A little bit of tiredness would appear every now and then which could affect your magic skills and even your health. While potions and spells may help you recover, the easiest way to replenish those spent magical powers and recover your health is a good night's sleep.And what can be better than a sweet and comfy bedroom to rest in? What about a fully customized one? :D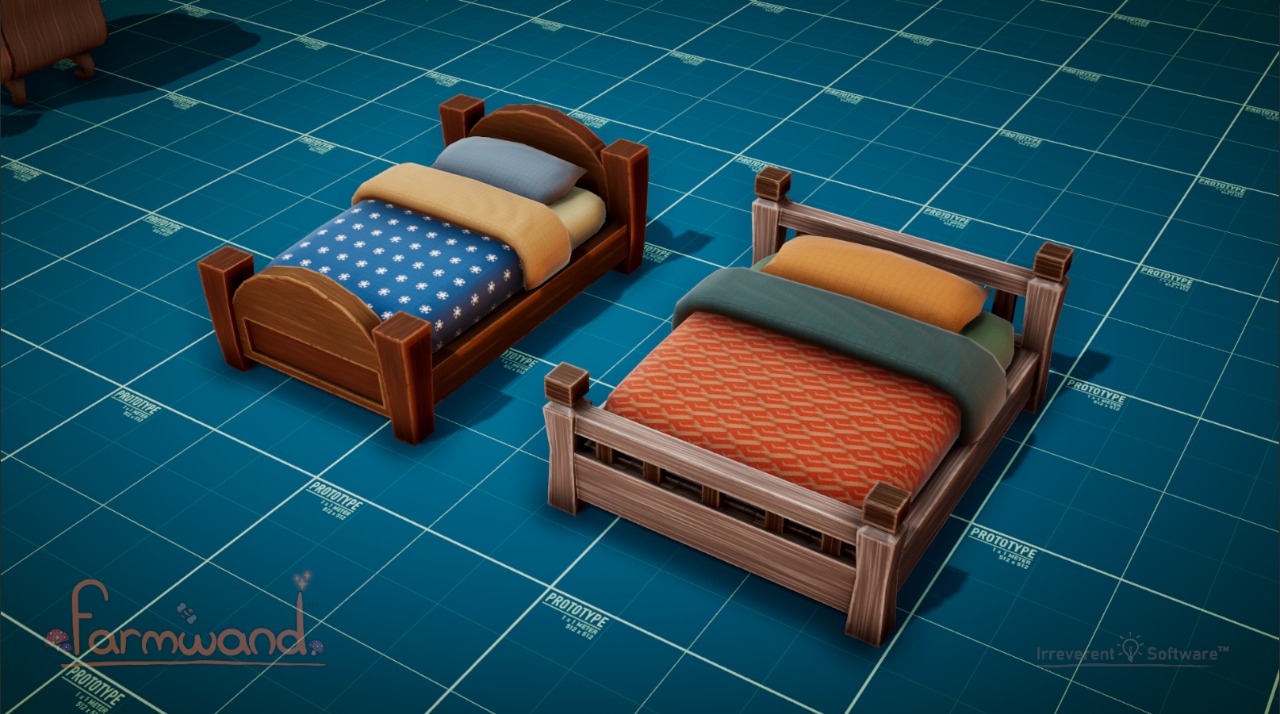 From the frame to the bed covers and pillows and from the size to the colors, you can decorate your bed in any way you like. Maybe you want a classical style full of decorations or a more neat minimalist look, or maybe you prefer some lively and cute tones...it doesn't matter, you can make it happen.
But besides the covers, mattress and pillows there are additional decorations that can make your bed extra cute and much more unique. Our personal recommendation is a pair of soft and cozy slippers, but a plush toy or two can't hurt!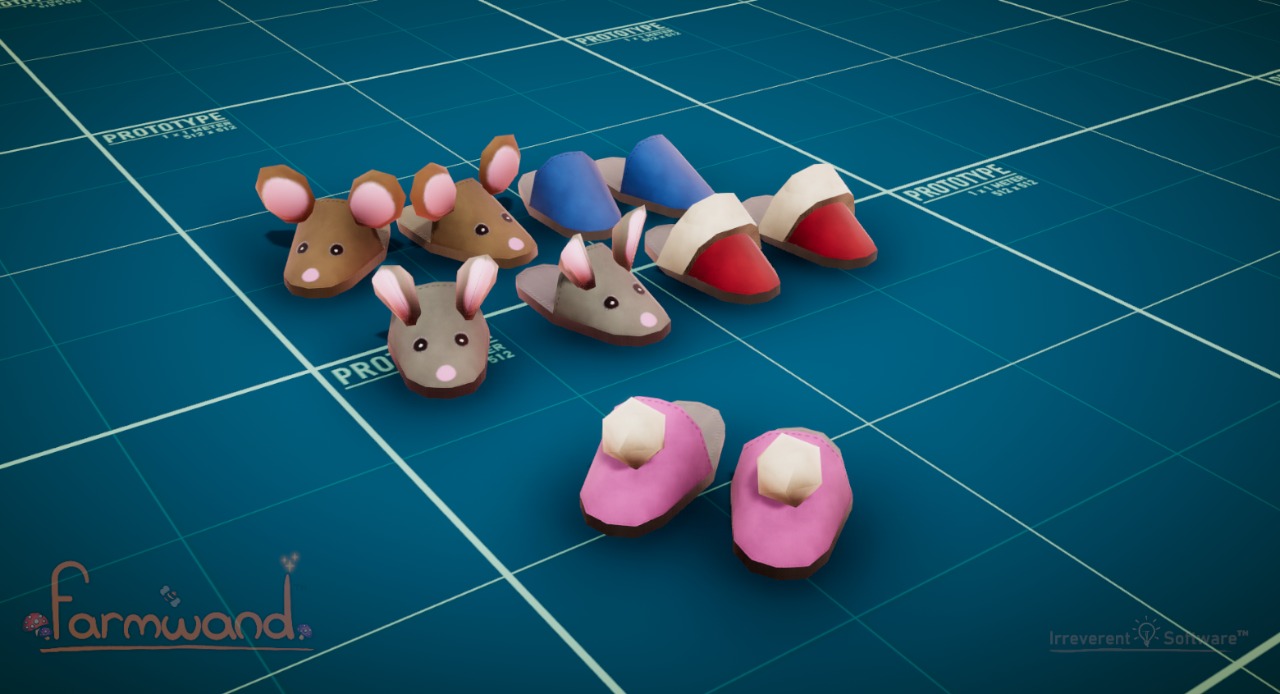 And whether you plan to have a sleepover with your friends or you are playing with your partner, or even if you just love to have a BIG space all for yourself, you can easily equip your bedroom with a double bed ;)
Magical wardrobes
Beds are not the only section of your bedroom that will be fully customizable. Wardrobes are another piece of furniture that can be set to your liking. Just like any other piece of furniture in the game, all wardrobes are designed and modeled in Blender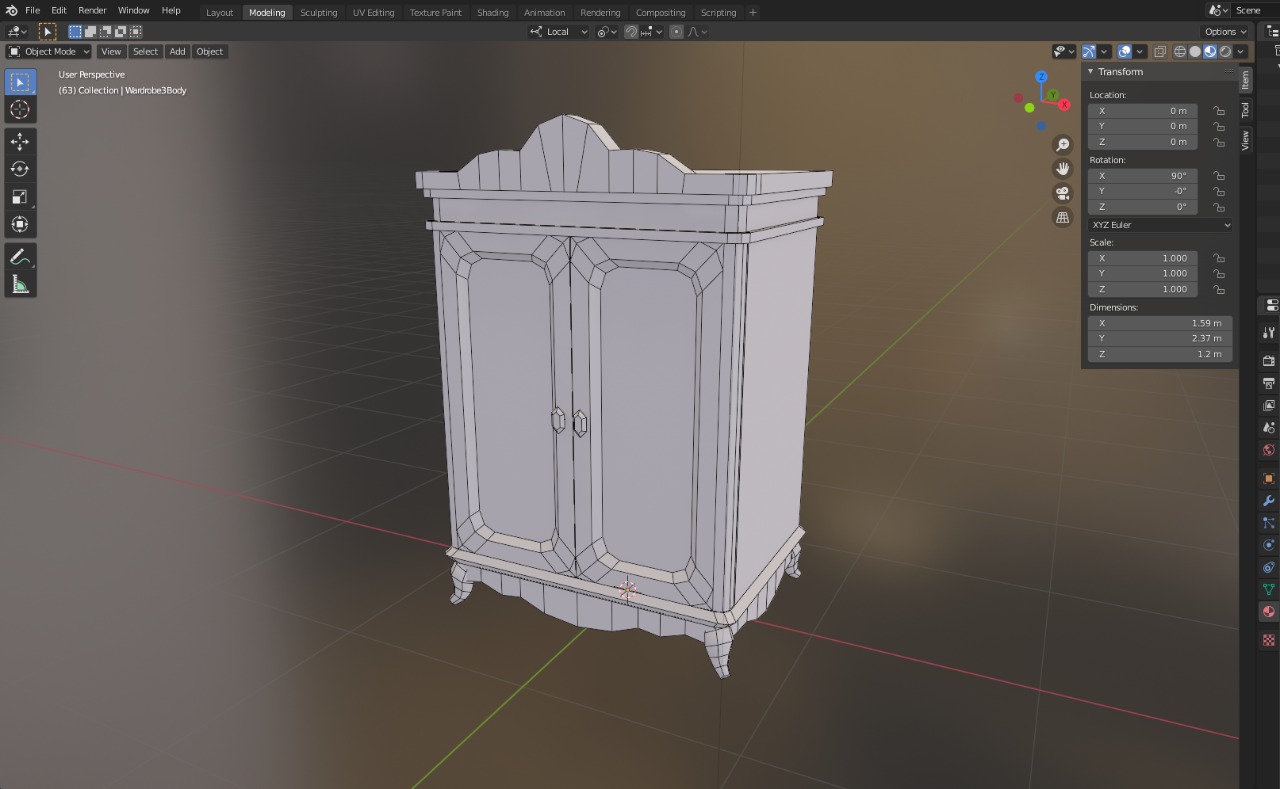 Then painted multiple times in several color variations in Substance Painter, and exported with their textures packed for use in our own rendering pipeline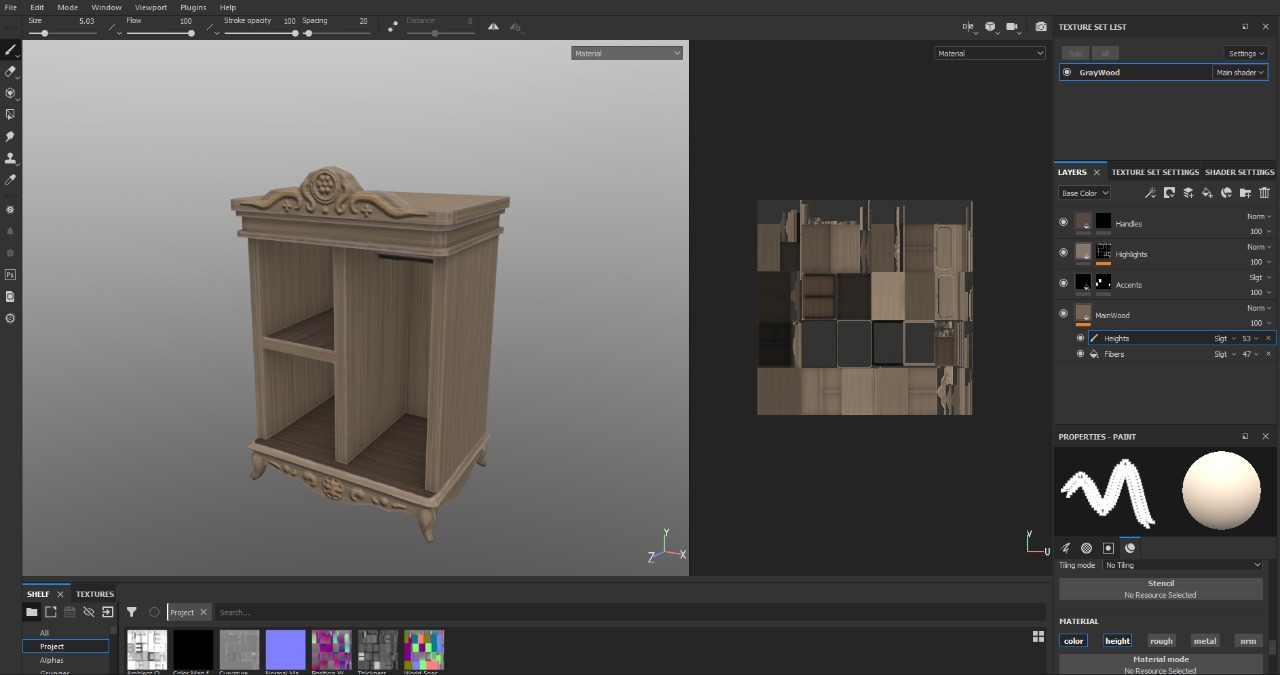 And finally they are ready to be used in the game. Piece by piece, the bedroom starts to take shape.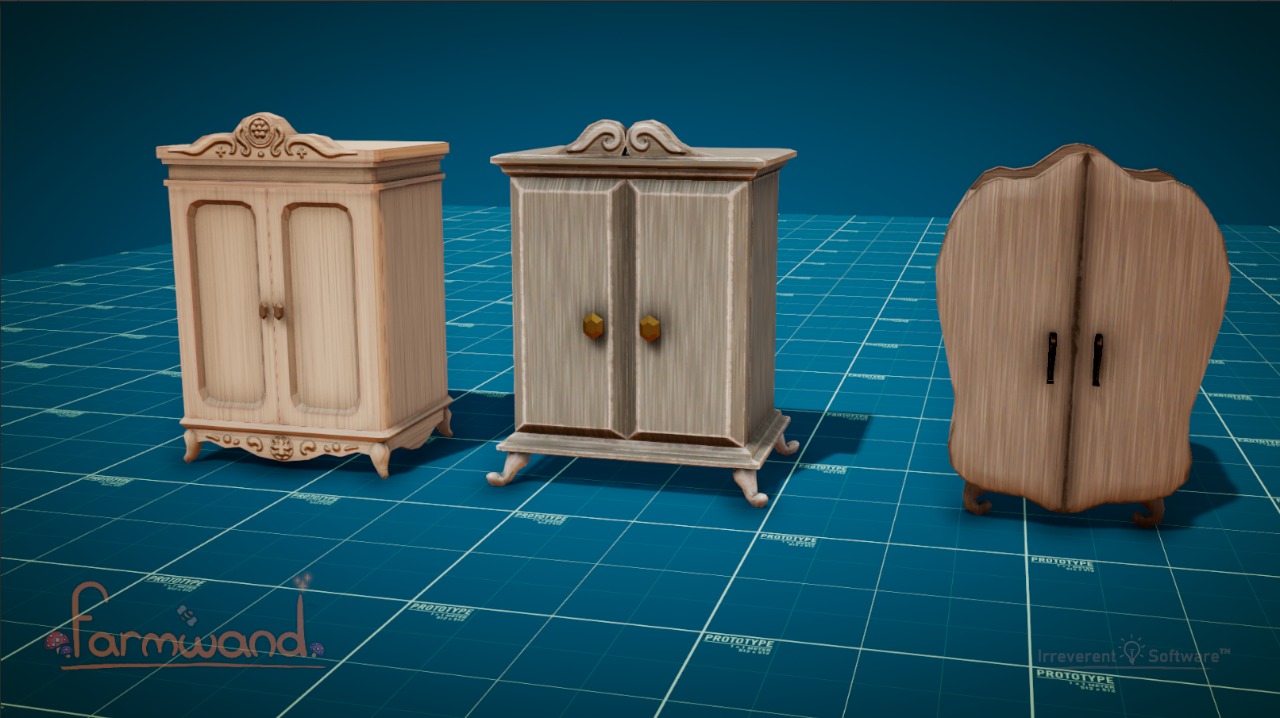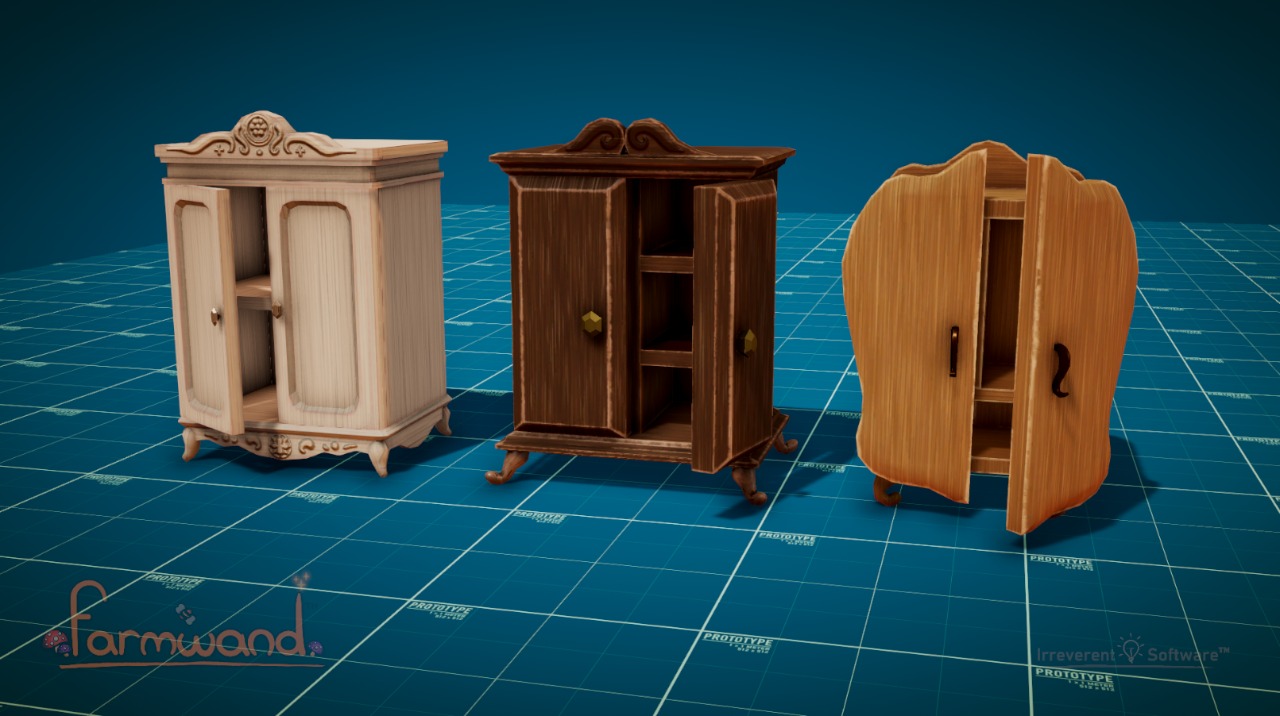 Whenever you want a dress up or a change of haircut, you just need to open the magical wardrobe in your bedroom. As your personal beauty station in Farmwand, you will access all the customization of your character's appearance by opening the doors of the wardrobe, including different skin hues, hairstyles, clothes, facial hair etc.
And here are two new looks available in the game (every piece of cloth and hair can be mixed between them). We hope these little characters can be a representation of what you love and who you want to be, as we add many many more new styles of clothes, hairstyles and looks.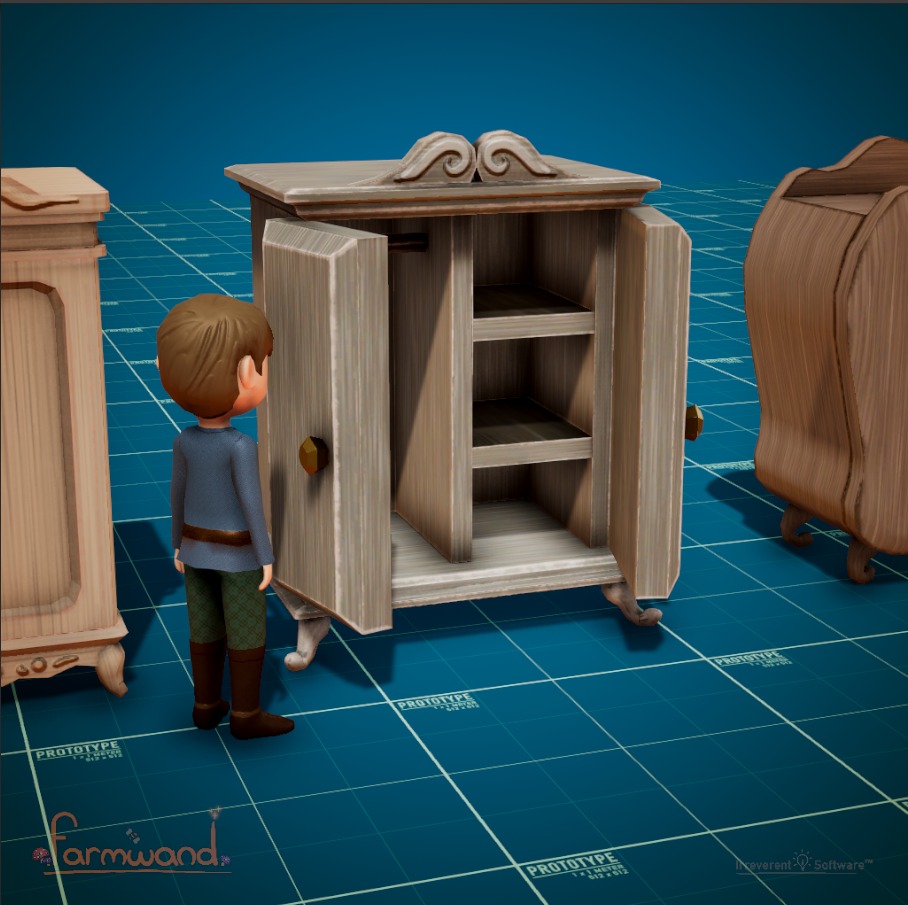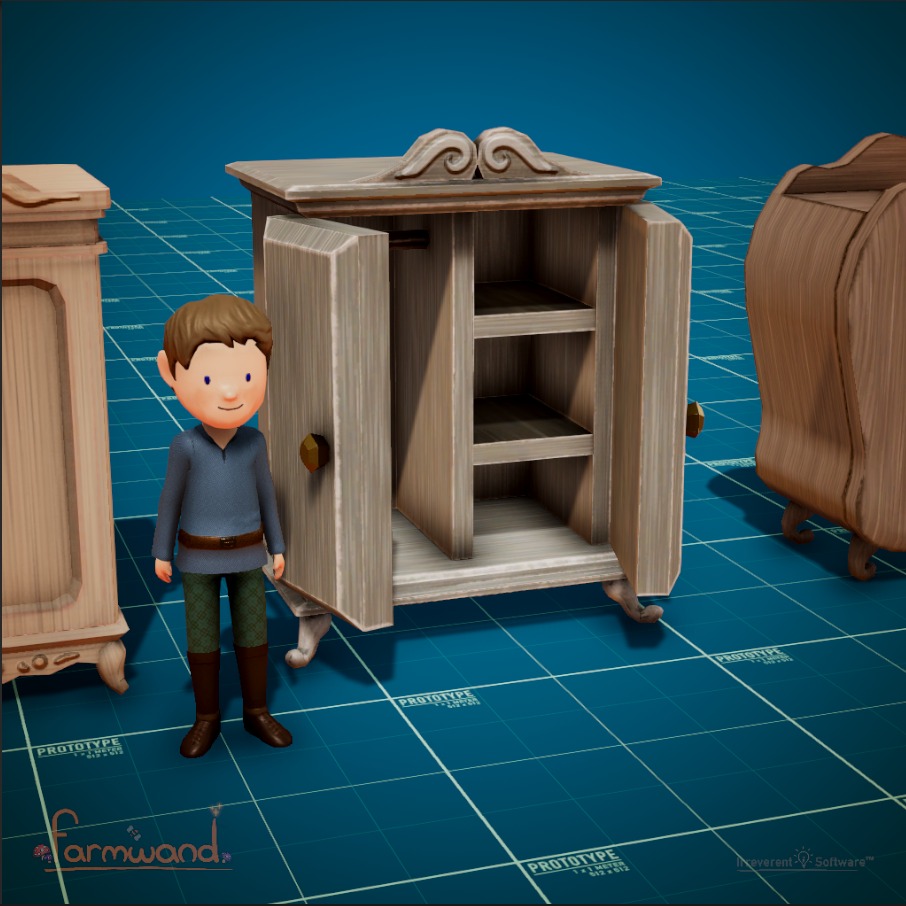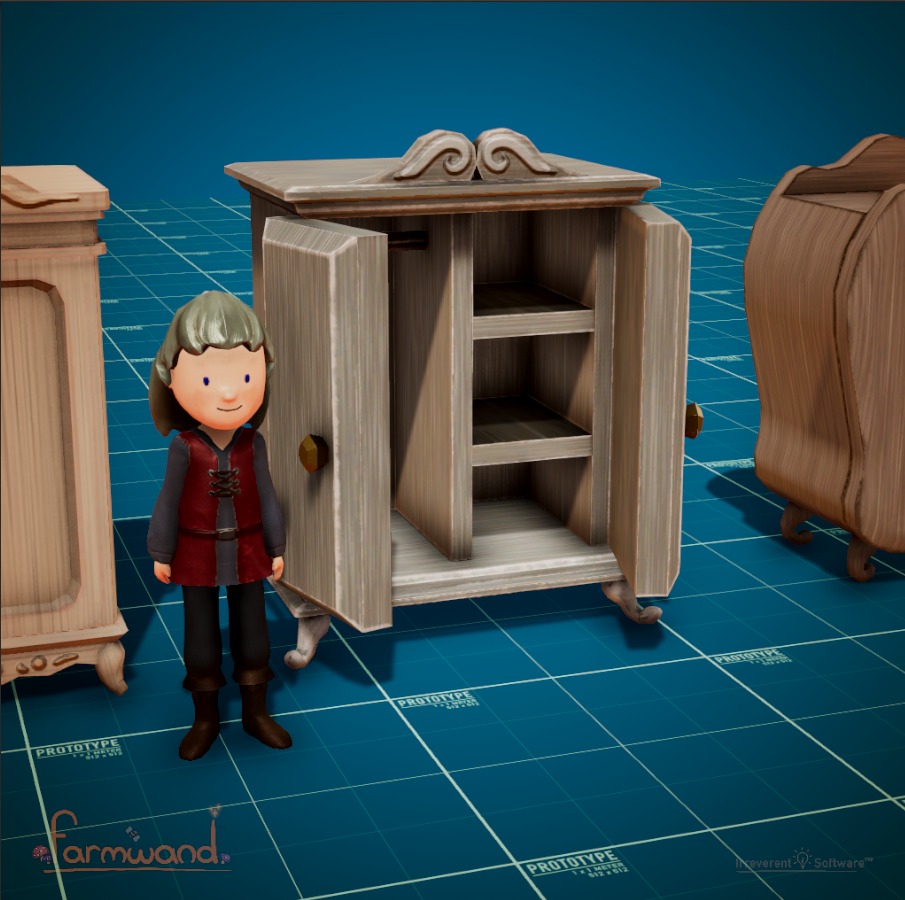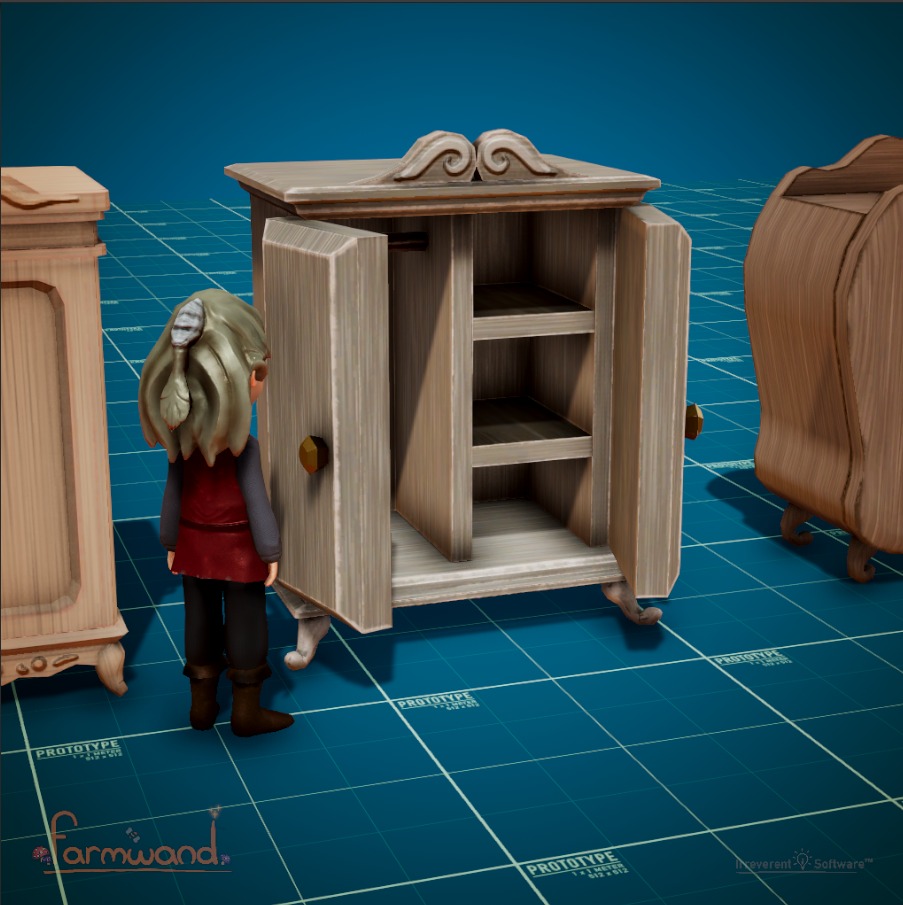 A bit more gardening...
In the last devlog we have talked about the process and the necessary equipment for planting flowers, as well as about how the Seed Extractor could be used to transform the flowers you plant or pick into seeds in order to plant new flowers. However, the seed extractor can also be used on crops. It's super easy to use, just select any vegetable or flower you have in your inventory, put it into the seed extractor, activate it and let it do its magic.
And speaking about the flowers of the previous devlog, we want to give you a closer look at some of them. If you want to plant some other flowers in the game, remember to tell us in the comments.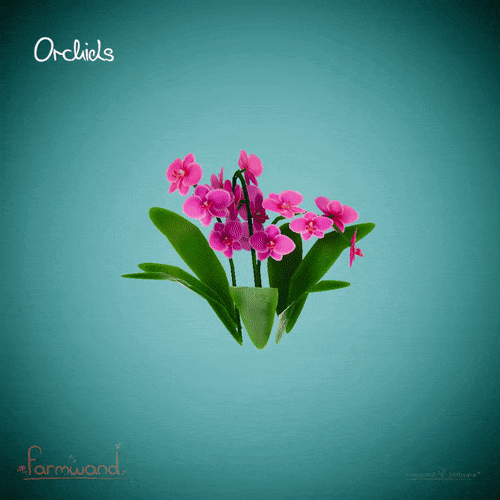 So this is it for today, hope you like these updates we have made to Farmwand and keep following its development. Have a great weekend, until next time!