FAQ:

Which versions of Game Maker do you have tutorials for?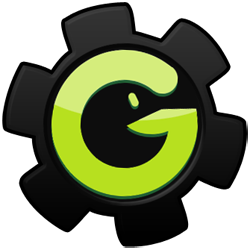 Currently I my tutorials are designed for Game Maker 8 Lite (the free version) although it is no longer available for download (at least through Yoyogames). Because of this, I will be updating my tutorials to work with Game Maker 8.1 Standard. As much as I'd like to make my tutorials available for the free version of Game Maker, this is not possible because of my Action Libraries. Rest assured, I have no deal of exclusivity with Yoyogames and I gain nothing from you purchasing Game Maker 8.1 Standard. It would simply take a lot of time and effort to develop tutorials for 8.1 Lite, although if there are enough requests for it I may consider it.
Are your tutorials for PC or Mac?
Game Maker has, for quite a long time, been a windows-only software due to it's design. Although Game Maker for Mac has recently been released, I do not have any experience with the program. Once again, this is something I might consider if enough people ask for it.
I see some 3D looking stuff in the game title screens, will I learn to make 3D games?
I make the title screens with Google Sketchup 8 and Adobe Photoshop, but the games themselves are 2D. I don't have all that much experience with 3D in Game Maker so I'd prefer to teach only what I know.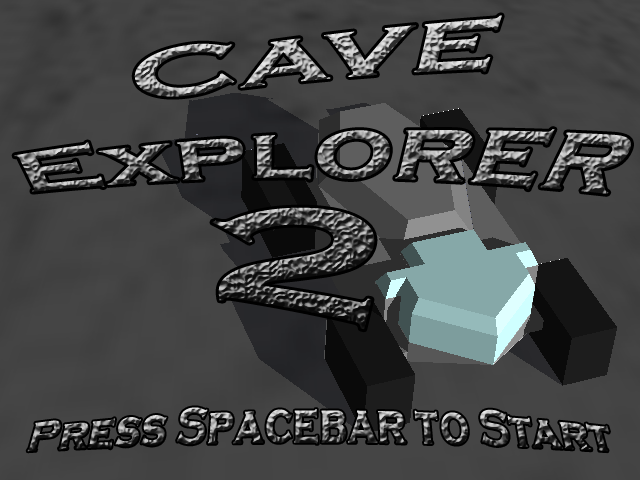 What's so good about Game Maker?
Game Maker has a simplified interface for newcomers (and the more advanced Game Maker Language for veteran users, if you know enough about Game Maker, you can do almost anything.
I've seen a lot of junk made with Game Maker, is it really THAT good?
Yes. Game Maker is so easy to use that a LOT of "unprofessional" games get made with it. But there are a LOT of very professional and fun games made with it as well!
What kind of games can you make with Game Maker?

All kinds! I don't mean to be vague, but I also don't mean to limit the scope of your imagination. If you would like some examples, each of the tutorials that are available now are completely different types of games: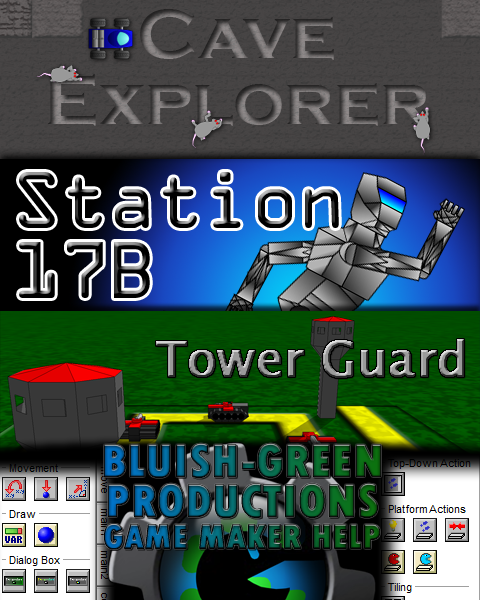 If you have any other questions, post them below. I may add them to the above FAQ.
Good luck Game Making!
~Bluish-Green Productions