You guys!
Hans Kristian spotted some fan art over on the polycount forums!
We were super stoked to see that Tim Lewis was inspired enough by the concept art for Millies Spudshop to go ahead and made this super cool 3D model of it!
First up is the concept art followed by two renders of the model that Tim has made from it!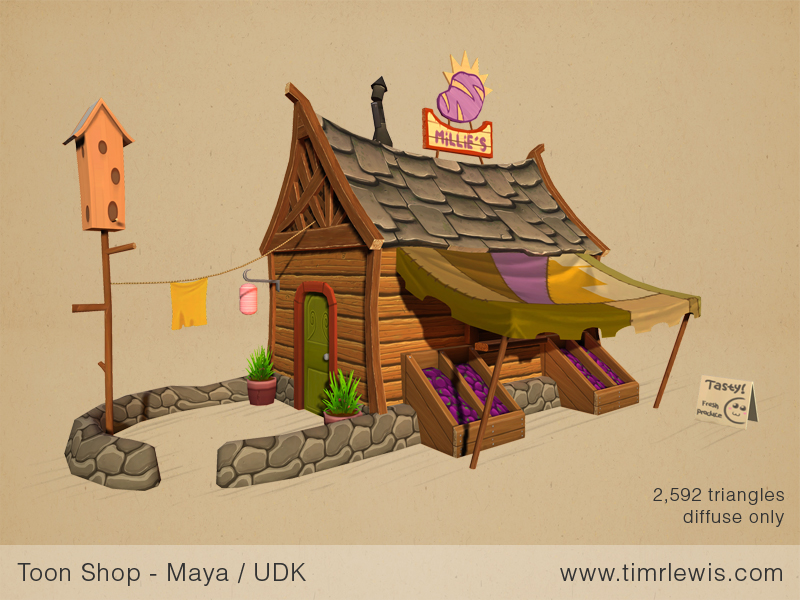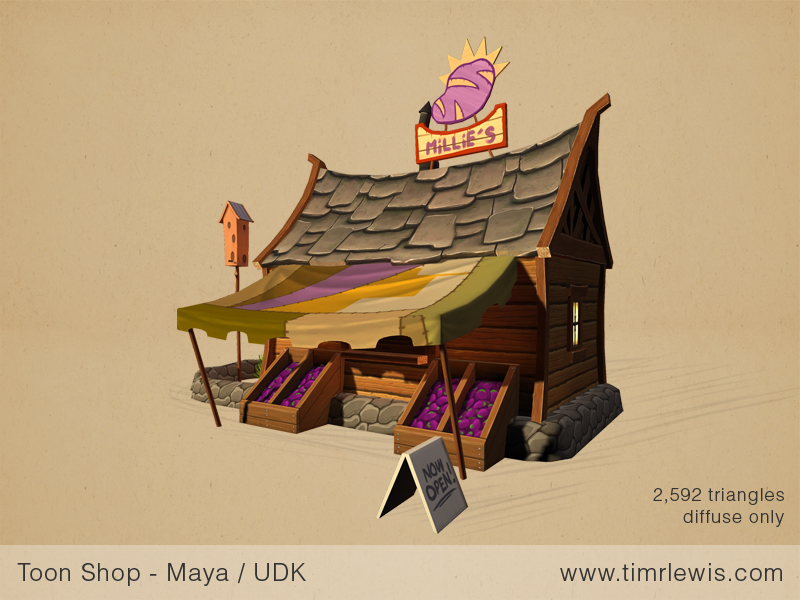 He has wireframes and textures and all that goodness up over on his website if you want to see more from him! You can also check out his thread over at polycount to see the process!

Thanks again from the team, Tim! Made our day when we saw it!