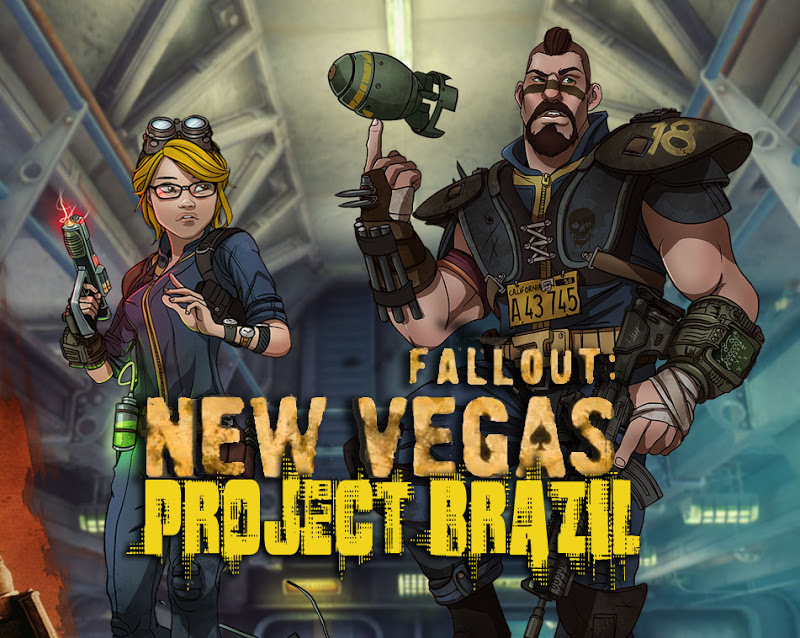 2016 was a hard year, but we're almost done with F:PB!

Most of 2016 was kind of a drag in real life. I don't know anyone who's 2016 was a good year. From divorces, to friends nearly losing a child, me almost losing someone I love, people being harassed online, jobs folding, all kinds of awful stuff. There are a lot of people saying it's the election's fault, or celebrities dying, but honestly? To tell the truth, I think it's that people aren't being good to each other, and this is what that air of distrust and anger feels like.
We forgot what it means to be hospitable, to have vitality, fidelity, self-discipline, craftsmanship, and kinship. We're nose deep in social media, but not being social. We're spending money, but not getting things that last. Fighting, but not for victory. Working, but not in joy. We forgot what doing the right thing means, and instead we snipe each other for our failures, then shrug when we get it right.
People need to stop blaming the bad on the year, and decide to be good to each other again.
Especially when it feels like we don't deserve it. Especially when it feels like there is no point.
That's when you have to decide to be better. Not for them. Not because we deserve it. But because we want to live in a better world, and it starts with us making the decision to be decent, even when the world isn't, even when we don't know why.

Choose to do good work. Not because it is easy. But because it is right.
To start a new year off right, we will be giving out the complete Fallout: Project Brazil sometime in the first quarter of 2017, after we go through a closed Alpha phase in our private group of modders.
Here is our graphic representation of our current work in progress as of tonight, showing how close we are to being finished after half a decade of work:
Project Brazil will take the average player at least 12 to 16 hours to complete from beginning to end. This graph above shows our progress in scripting the Main Quest and Side Quests.

"Side Quests" in FPB are pretty much non-existent, just because there was no one on the team to write or script them. But the Main Quest has so many alternate routes of completion and so many nooks and crannies packed with detail that it won't be noticeable. The Companions each spawn side quests of their own, and each character you meet has their own "side quest" that relates to the Main Quest.
So our story, while still an open world, is more like a real life story. You have a beginning, a middle, and an end. Instead of fucking around helping Farmer Bert with his Mutant Goats, collecting 50 Bear Asses, or helping an old woman save her cat from a tree; unless it is part of your immediate goals in this very critical time in NCR history, where a Raider Army is threatening civilized life itself, your friends are under threat of kidnapping, the Enclave is still hunting you...you can reasonably skip the fluff.
Strangers are scary in the Pass. You stop to smell the roses with your Tribe. Strangers just want your blood and money.
You can replay Project Brazil 4 times and hear brand new content for more than half the mod each time. So much so that you can literally join the side you fought last time from beginning to end and see the story from their perspective. It's a brand new story literally left and right, with far reaching and deep consequences. There are very few contrived, binary choices, and almost no hand holding.
The Pink shows scripts that require the 3D art listed below.
Green shows what is DONE, and Yellow is WORK IN PROGRESS.

As you can see, we're at the end of the game, scripting the final battles, bosses, and ending narration slideshows. The mod is now playable from beginning almost to the end on both major paths, with 4 radically different ways of getting there.
There are 5000 lines of dialogue spoken in Project Brazil. 20 hours worth of audio. Almost all of it is now edited, remastered, implemented, animations & emotions assigned, and lip sync generated. This Sunday I'm finishing the bottom 3 missing actors, and a few of those little orange bits in the green that represent between 1 and 20 missing lines depending on the size of the highlight.
Mark Hickman, Quin, Dustin S Wing, and Thomas helped with a lot of this editing, though I went back and added a director's cut on a lot of this. I can say we got the best performances, and the most consistent high quality audio recording throughout the mod. It is almost a AAA quality voice production for Part 2.
Part 2's audio is much, much better than Part 1 was. There's no noise, much louder, clearer audio, more consistent, and improved performances. The voice acting doesn't even feel like a mod anymore. There are some notable rough patches, but hopefully they are forgivable next to the vast expanses that are just fine.
These are my last 3D art tasks. Some of these I've had on my plate over a year now, just never got them done for one reason or another. Most of these are an afternoon worth of fiddling rather than days or weeks, but some are fairly large tasks. Vault 18 is still a debacle. I kind of hate it, but it is far better than Part 1. If you get lost in this now vast and open space full of signage, you're an idiot. :p
This represents all of 2016's work on the mod.
No more cut content, and very little left to do compared to 6 months ago.
Understandably we slowed down a lot after falling on our faces in 2015 with Fallout 4 beating us to release of our cut version. But, this way, spending an entire year with just 3 people on the team (Me, Rick, Mark, others dropping by to provide support for a week or two,) we've done pretty well. This is the full vision of the mod with all content planed. We spared no expense. *Raptor howl*
Almost every day we've worked on the mod since February 2015. So much so that it's been a daily ritual all year. It represents thousands upon thousands of hours of work. If it was paying 10$ an hour we'd have each made at least 40,000$. (It's paying nothing, just FYI, ZeniMax lawyers. :p)
I even stopped by to release a Hi-res texture for the slave collar for zzjay's Slave Collar Hi-poly mesh. Go ahead and download it from the link above. My textures her mesh. The textures will show up in FPB.
I also helped out with the English Localization of Enderal. I recorded 3 of our Project Brazil voice actors: Roger Owen, Autumn Ivy, and Renee Watson, for their mod. I'm glad to have been a part of it. It is worthy of mod of the year this year. You can download that now!

Our own Mark Hickman has also been helping out on The Frontier mod, which is still a WIP but coming along remarkably well. He's doing some writing for them while we finish FPB.
You can read more about our progress on the Design Documents Found Here. In the mean time, you can keep track of us on ModDB, Fallout Nexus, or Facebook. We've got a thriving online community centered around each one.
Cheers
Brandan Lee
Project Leader