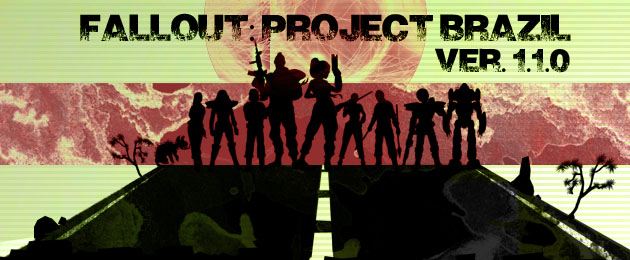 Art By Connie Taylor,
Josh Meehan
, and
Kaz Foxsen
. And Me.

This is the latest full version 1.1.0 for new users.
People with 1.0.0 or 1.0.1 can download the mini.
Fallout: Project Brazil has been out for one week, and we're already at the 3rd Patch release!
In this first week, our fans have really come together to show their appreciation and dedication to the game, with a few of our fans who are Wikipedia Editors giving us our own official Wiki page, right up next to the legitimate Fallout Series and the Nuka Break Fan Films. Funny story, we have references to Nuka Break scattered around the world of F:PB, if you know where to look.
Mohamed2001, flamenx01, thegreatvortigaunt, kitty, and Rick & Freddie have been all over the Nexus forums volunteering hours and hours of time to help people with bugs, developing a players guide, and we never even had to ask them. They just stepped up and threw into the mix. It's been really heart warming to see the players band together to help each other solve installation concerns, fix bugs in the quest, and discuss the stories and characters.
User Hansyou, Sylom, and Adel, and another are translating F:PB into Japanese, French, Russian, and Polish. I'm most excited to see how they manage to localize phrases like "Bro," and "Coochinator," or half of my obnoxious SoCal slang.
Our top issues are still people who install the files correctly to their data folder and default to starting New Vegas. We're starting to get the picture that it's because these users are running foreign language versions of the game, and that's what's causing the mishap. We finally managed to fix the hangs at the Vigor-Testor and Go to Bed segments, which were caused by the Skilled Perk, XP Reallocater Mod, and several other sources that modify how experience is given to the player. That's fixed in 1.1.0. We also fixed A L P H A and B-6-RK's hire scripts.
Other issues are Earnest calling the Nerd player a Jock (he's not supposed to say anything to the Nerd beyond a few phrases) and Shawn doing the same. Those are just from failed conditions that we're having a hard time locating in the script. We still need to fix that. I also have a few mesh gaps to patch.
Others are finding bugs that aren't genuine bugs, like Kira being out in the wasteland during CH2, or A Night in Pinehaven having no ending. The reality is those are not real quests yet. CH2 is part of the 2nd Installment, and are loose threads showing out from under the fabric of BETA 1. Those are strings we'll be picking up and following for continued development starting in July.
A few of the Reddit posts I skimmed made me feel like the unemployed writer at Comic Con who stands up in the audience of a developer panel, and instead of asking a question, goes, "And this is how I'd write the story, because I'm a douche-bag who flaps his lips like your mom's vagina on a treadmill." There's one in every crowd, I just never thought I'd be seen as me. :p
Overall about 93% of our audience have been mostly-bug free and really excited about Fallout: Project Brazil. The majority of the disappointed crowd are the type of people who thought "I am your Father" was too cliché, Gandalf's beard was too grey, Seinfeld should have contained more Jew-jokes per minute, and The Breakfast Club was boring because I hate Highschool. There's no one more willing to beat up Brandan's writing than me, but it's at least not Ewe Boll bad, alright? Okay, maybe it's a little more Tommy Wiseau bad. XD
Most of our reviews sound like this:
"Rarely does a mod outdo the actual DLC, but this mod certainly succeeded in doing that and more. Great work guys, sent $5 your way, figured it could help out and thought it'd be a good way of saying thanks for this wonderful mod."- SleepingCake
"Endorsed, this DLC mod is nothing short of engaging, immersive and well done. I spent hours from start to finish before exploring the wasteland after the vault unable to break myself away from the game. You really did have a vision, and so far, author, you've made it happen. I've spent over a hundred hours according to steam playing NV before taking a break ...this was the fresh air that i needed. I've not seen a mod like this, the time you've spent designing/scripting/working with the team were well worth it. I congratulate you all."- Redfoxhastea
"All I can say is wow, thank you so much for breathing life back into FONV for me. Everything about this mod is beyond top notch and my only regret is that I'm nearing the end of the first installment and will have to now go back to the same old Mojave wasteland again (or just go back to Skyrim). I know it's a long ways away but I'm going to lurk the tracking center every day until the next installment comes out. You guys are awesome."- rcd1976
"This is by far the most well put together quest mod for Fallout New Vegas. No exceptions, it's not even about opinion, it's fact. I can't wait for the rest of the mod. Waiting patiently for further installments. Good luck developers. "- THEWULFMAN
"For some godforsaken reason Project Brazil crashes my FOMOD when i try to install it, and Nexus Mod Manager won't install it. i installed it manually, and when i start New Vegas, it shows Project Brazil, and then switches back to New Vegas. What do i do?" - InsaneKhyber
"Well Ho-lee-shit..."- AlChestBreach
Okay, so the second to last one is there to represent an accurate sample. :p But you get the picture, things are going swimmingly. Enough to say we're officially giving the green light to the 2nd Installment in July after a break to develop text content and integrate the critiques from players.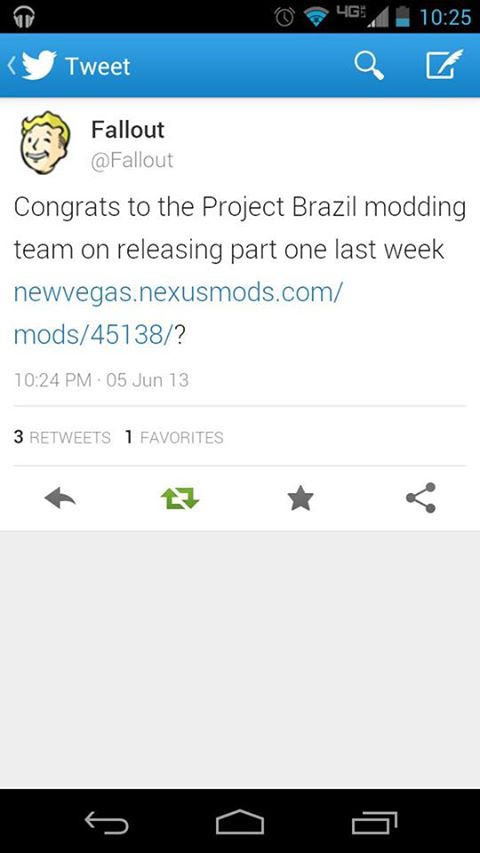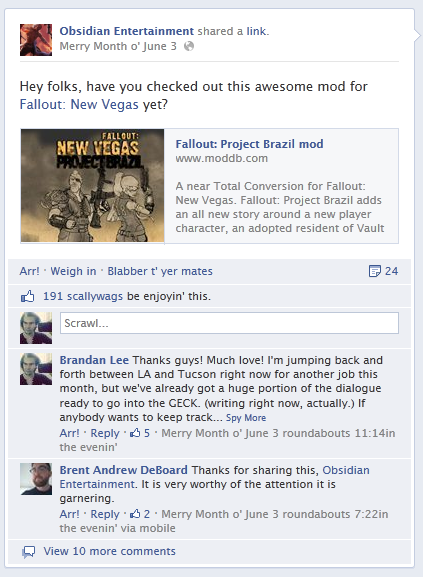 We even got a thumbs up from the big leagues this week!
And, of course, we had a ton of day one release news. No big reviews yet, and that's good, because there were quite a few bugs in the last week we just now wiped out. ;) Still a few more to solve, but it's time for us to take a break from Bughunt 2013 and focus on new content.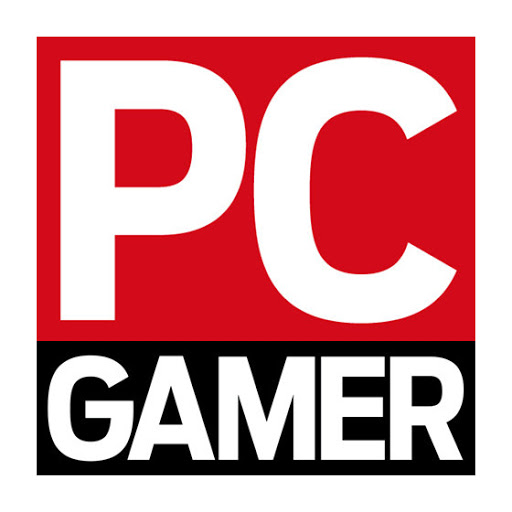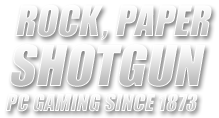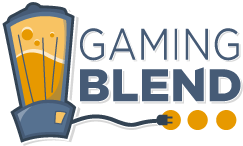 Now, I don't know about you guys, but to be honest, I made this mod for AlChestBreech. This guy is great. He's going places, going to curb the Let's Play industry, get his own TV show, be a millionaire. I could do without any big press or magazine coverage, I'm just excited to have Al play our game.
I'm tempted to replace the intro music with his commentary. I'm kinda sad he took the Nerd path, as that's the slower paced terminal hunt side of the paradigm in F:PB, and he really needed the 1.0.1 patch that came out the day before he started, but I'm still very excited. Hopefully after he 2nd Installment he'll do another pass after we've expanded our content for BETA 2.

This mate sounds like my grandad.
Seriously, there are like 50 of these things. You could spend 3 days doing nothing but watch people play Fallout: Project Brazil. I had no idea that these "I play games you watch me" things were so popular. But seriously, as a developer, there is no more humbling experience than watching your Scottish grandad play through one or two of these. They find EVERY little detail. Everything. :p I'm sorry Jenifer Hale's quest script is broken grandad! I'll try not to be a ponce next time! Or a bloody fruity game maker.
At the same time you gain extremely valuable player intelligence. It's very important to remember that the kinds of people who make videos of themselves playing games and post them on the internet are a tiny fraction of the audience and are a very special breed, not exactly representative of your full audience sample. But at any rate, it's still a great way to enhance your critical eye and actually see how a bug is discovered from genesis to terminus.
So, thank you for staying with us! I'm excited to get to work on the 2nd Installment after catching up on a few client assignment and sliding by on rent this month.
I hope everybody sticks with us as we move into the next cycle!
Until then, keep track of us on facebook: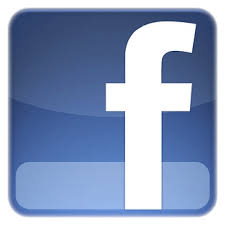 and
New Vegas Nexus
Brandan Lee
Project Leader