This week we have a special sneak peak of our WIP map Temple. This map will feature dilapidated ruins filled with crumbling stone statues, claustrophobic burial chambers. Set in the lush jungles of Vietnam this temple will be perched high on dangerous which may cause you to slip to your death if the enemy doesn't find you first.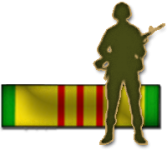 Be sure to join our forums to get all our news updates first and chat with the developers.
Fallofsaigon.forumotion.com
Also if you are interested in helping us develop this mod, feel free to sign up in the forum and post in the recruitment section.
We are always interested in working with talented individuals.