Today we would like to show off some recent updates to our map that has been in development the longest: DaNang. This map set in the bustling market district of DaNang features tight alleyways and fortified interiors for close quarter combat, gardens and sprawling market places for mid ranged engagements, and wide thoroughfare roads that cut across the map for snipers to lock down and force the opposing team to find a safer route through the city. The interplay between the locations that make up the city of DaNang should provide you with a versatile battlefield where any class you pick will have a chance to excel. Will you have the skill to take over this strategic military stronghold.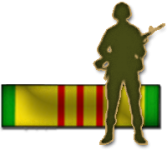 Be sure to join our forums to get all our news updates first and chat with the developers.
Fallofsaigon.forumotion.com
Also if you are interested in helping us develop this mod, feel free to sign up in the forum and post in the recruitment section.
We are always interested in working with talented individuals.