This week we bring you the first look at our newest level designer Chris101's map. The map is set in the rural countryside of Vietnam and features military sniper towers, muddy low lying rivers and abandoned farm lands. As a combatant you will have to use the natural features of the land to your advantage. Taking cover in the trenches and hiding in the tall grasses to get the drop on your enemies and stay out of the sights of the vigilant snipers. War has marched across this once peaceful land, Will you have the skill to survive it?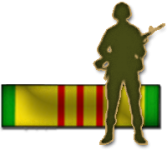 Be sure to join our forums to get all our news updates first and chat with the developers.
Fallofsaigon.forumotion.com
Also if you are interested in helping us develop this mod, feel free to sign up in the forum and post in the recruitment section.
We are always interested in working with talented individuals.