Fall of Nations Forum Now Online
---
The forum for the Mod known as Fall of Nations is now online. If you would like to go there and make some posts and give some ideas or anything else, you can at the link to the Fall of Nations forum below. It is a great community and development team that is very interested in having new followers that are willing to give constructive criticism that can help to nourish the Mod's growth.
---
This mod is being developed by Madiba127 Studios, which is a company with 12 members and growing.
We at Madiba127 Studios are also looking for new members to join our ranks. We are especially interested in recruiting the following:
Modeler(s)
Graphic Designer(s)/Concept Artist(s)
Texture Artist(s)
Sound Artist(s)
Effects Artist(s
If you would like to join or if you think you can help in any way, then please go ahead and refer to the following link:
---
Also, in Fall of Nations based news, the Vulcan Cannon has had its model finished, here it is: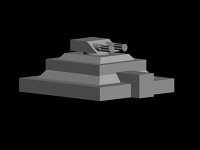 And a Music track has been finished as well, and here it is:

Holy Grounds - Mod DB
---
And, don't forget to tell your friends about Fall of Nations and if you/them like the looks of the mod then make sure to "Track" it.
Thank you
Smallchange