So HCFB is all about faking a hand-drawn look, which is kinda related to cel shading (but also not). Cel shading isn't a thing in the GZDoom engine, or at least not a tecnique that I'm aware of. On the surface, it's not a problem - just draw a line at the end of the texture. But what about the places where the line should or should not be seen depending on the angle of view? That was something to solve.
My method to deal with it was stupid simple, but it worked.
I just placed a one-sided texture at an angle that's visible only when you approach from a certain position. The angle is sharp enough so it disappears almost immediately when you position yourself close to parallel to the wall.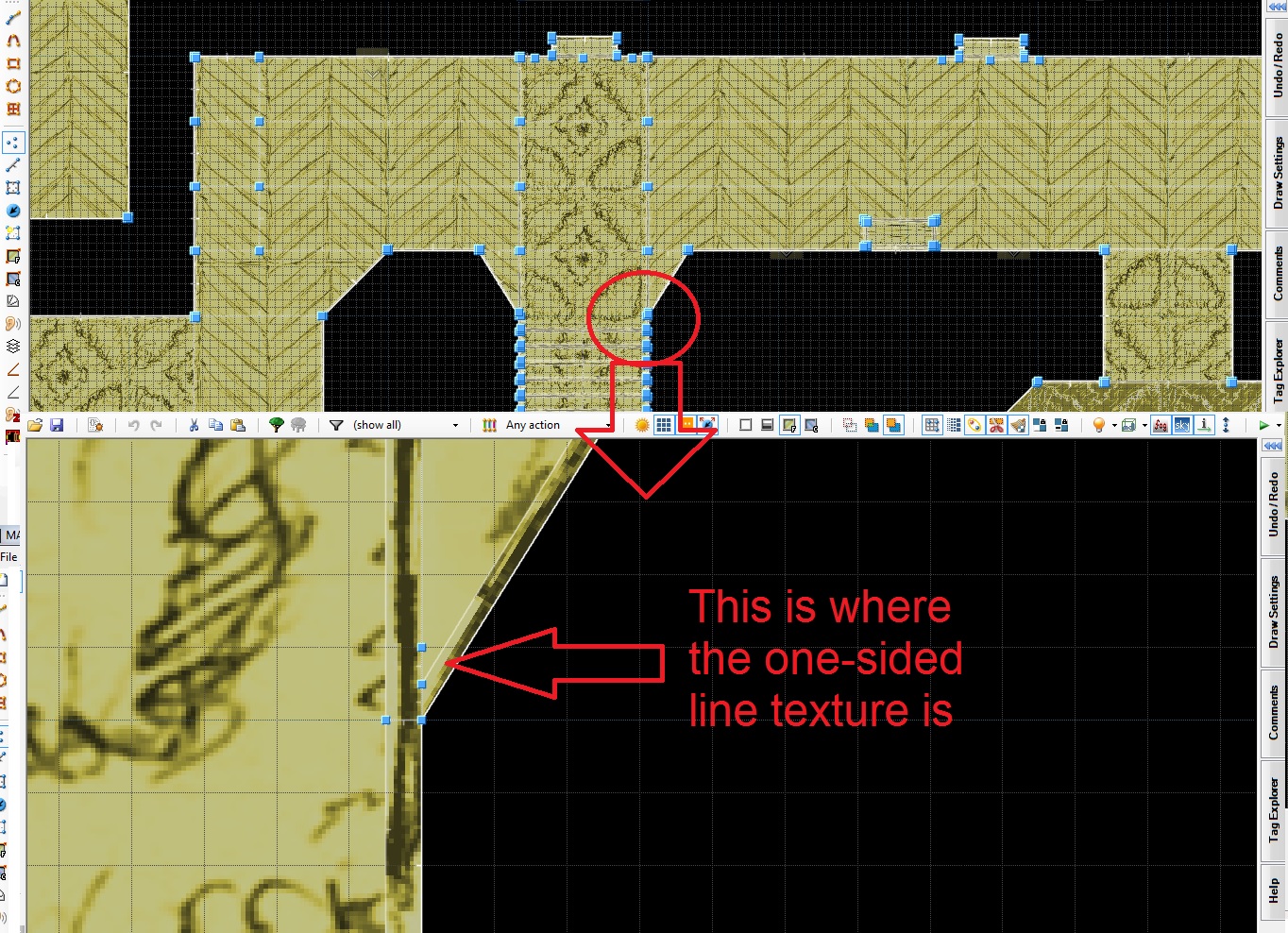 For edges where the line is supposed to be visible at all times, I just used a thin vertical sector with a line texture. No trickery here.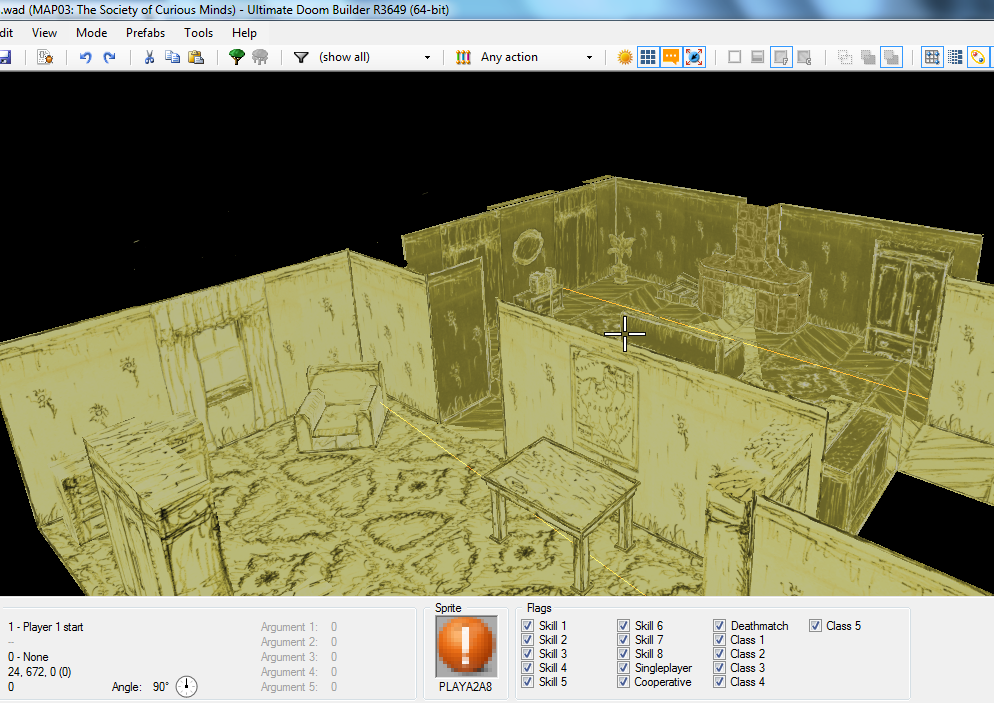 But then, Pascal Link, a fellow modder showed me his method of doing "cel shading", and I think it's absolutely brilliant. Look at this example from his unfinished project Bombenalarm.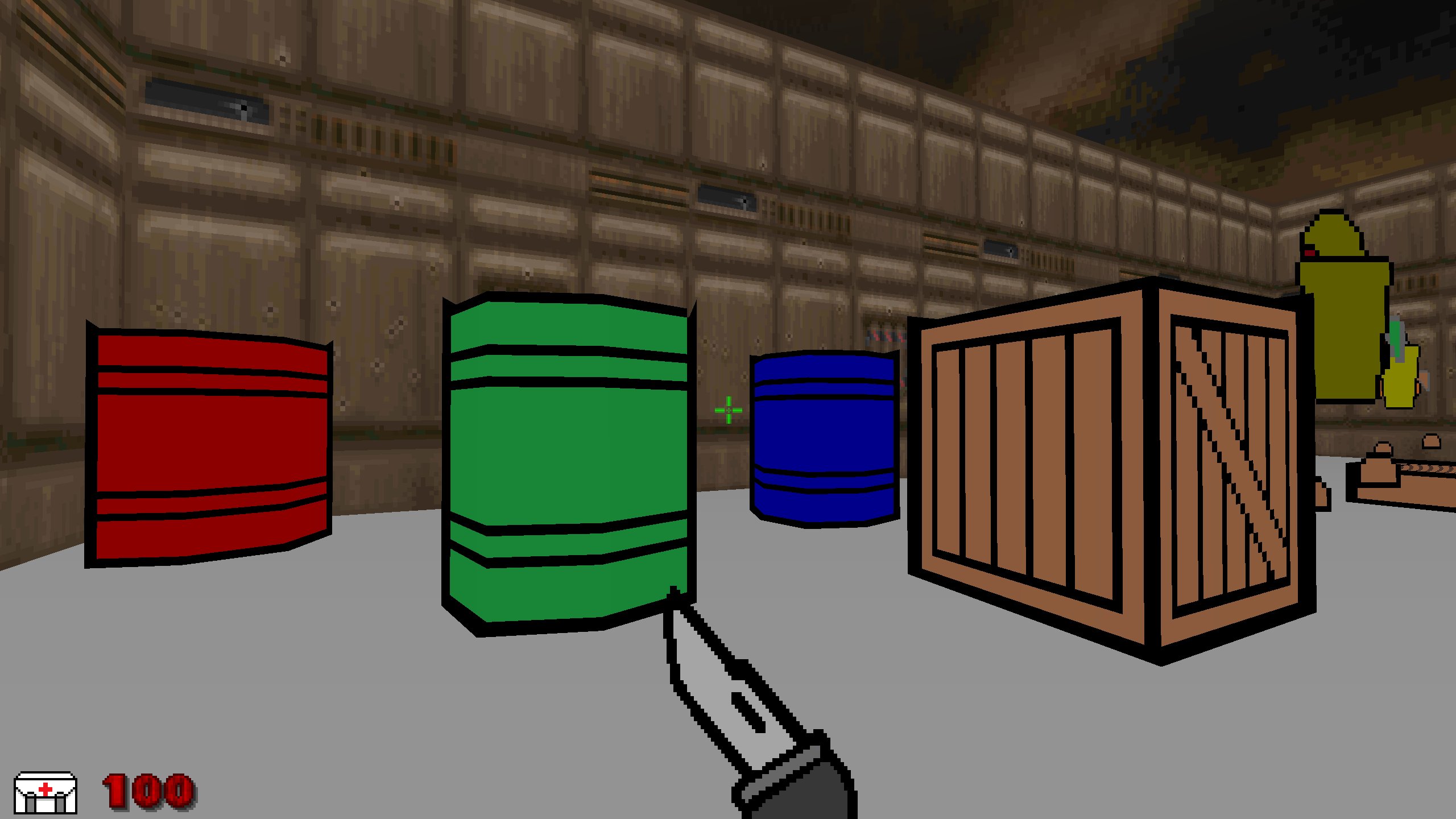 This looks like a genuine cel shaded game! And Pascal has something that I won't have, which is an outline over a rounded object. I can't do it because it would require an evenly colored outline, which I did try, but it shatters the illusion of a pencil-drawn image, which is my ultimate goal.

So how did Pacal achieve this effect? It's brillian in its simplicity. He simply covered his objects with a slightly wider and higher one-sided black texture, but seen only on the inside. This means that you see only the object texture in front of you, but at the egdes, you see the dark park. It's clever and looks great! Here's how it looks in the editor.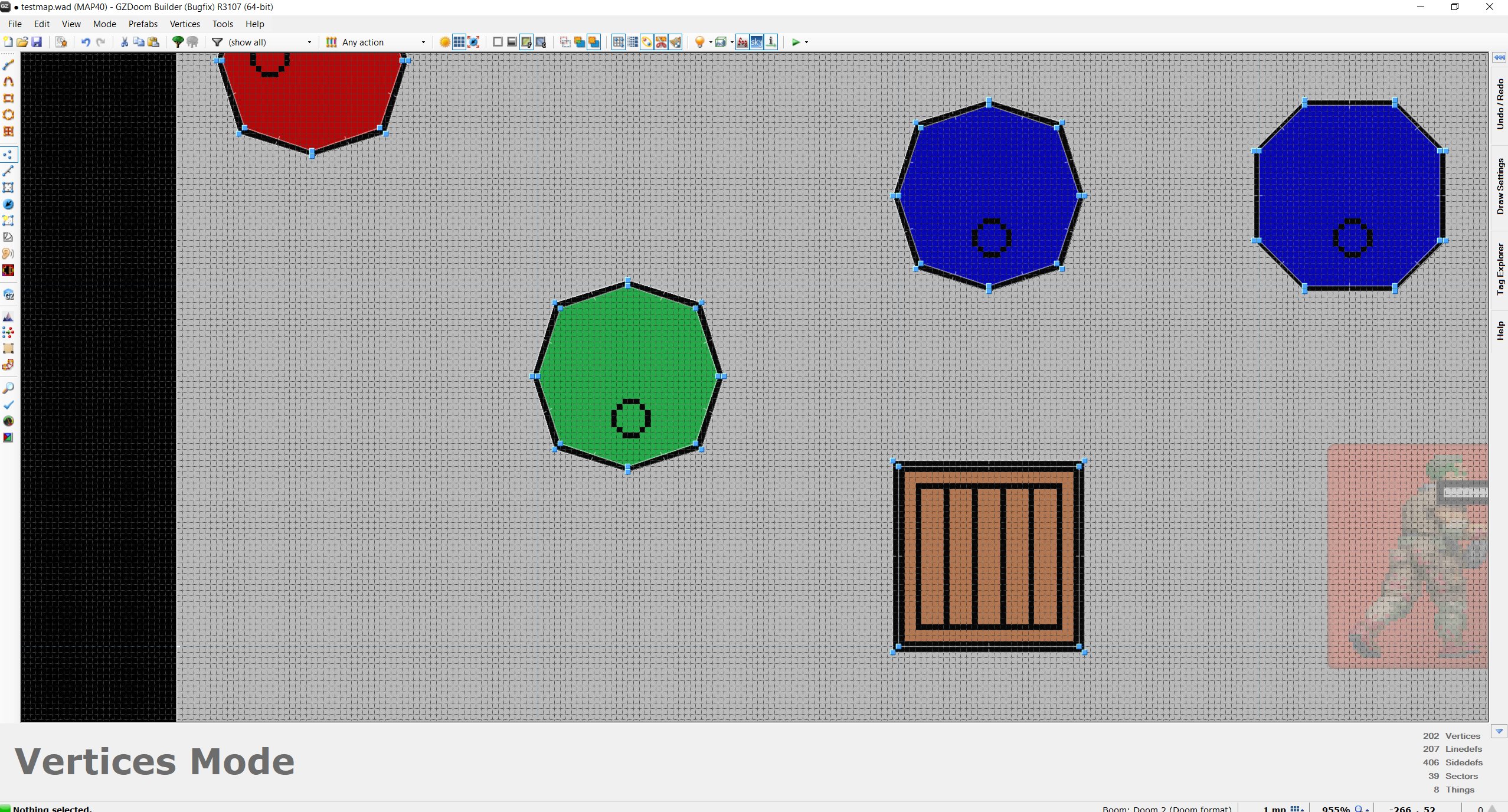 And here's how the texture looks behind the object, if you lower the object itself - to give you a better understanding of this method.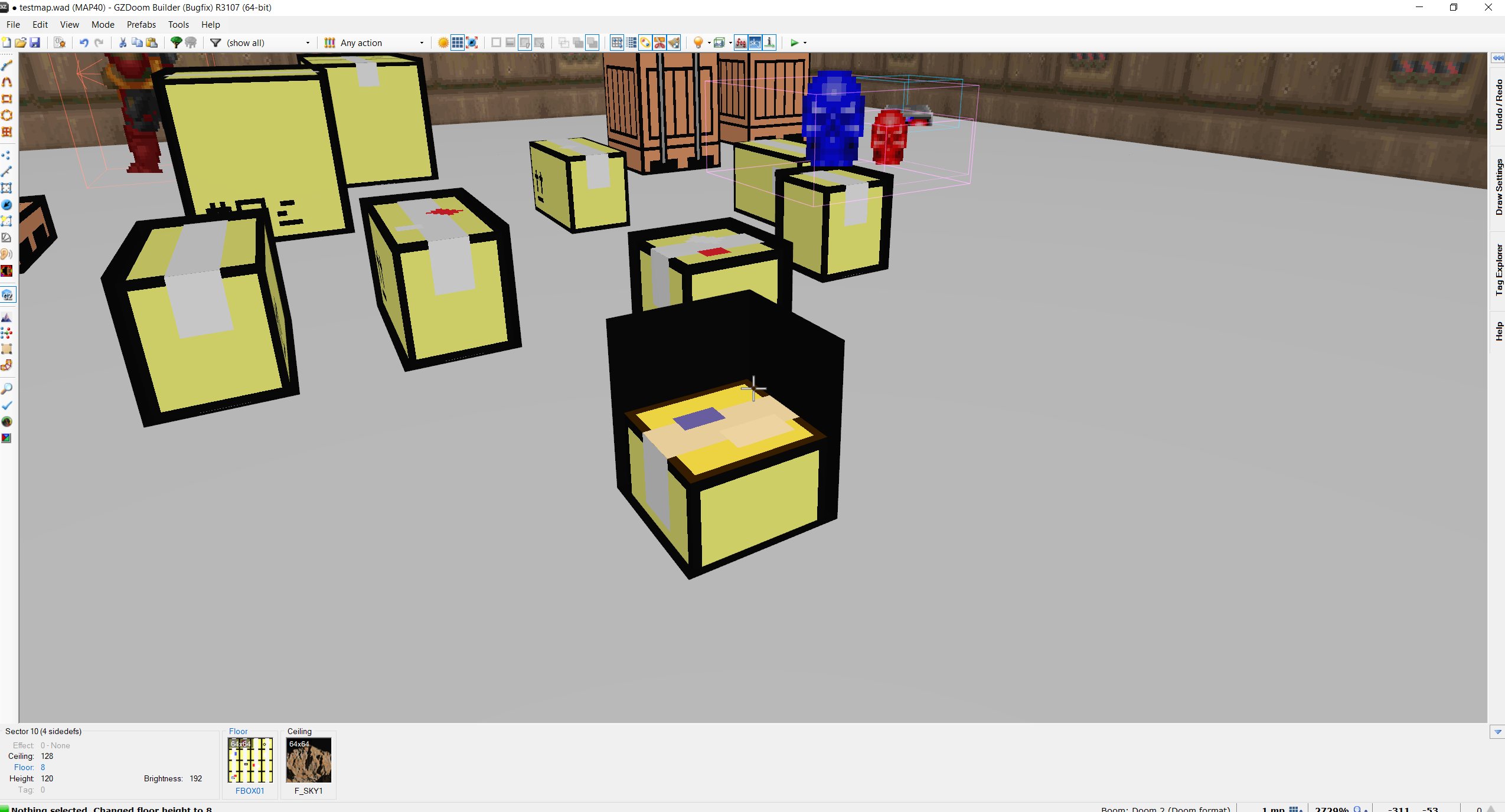 Even though I cannot use this method for my game, this has been a huge motivation to see that others also explore this kind of look. I'd like to thank Pascal for letting me write about it, and for sharing the screenshots.
Man, I truly hope you finish Bombenalarm!