The most recent faction map: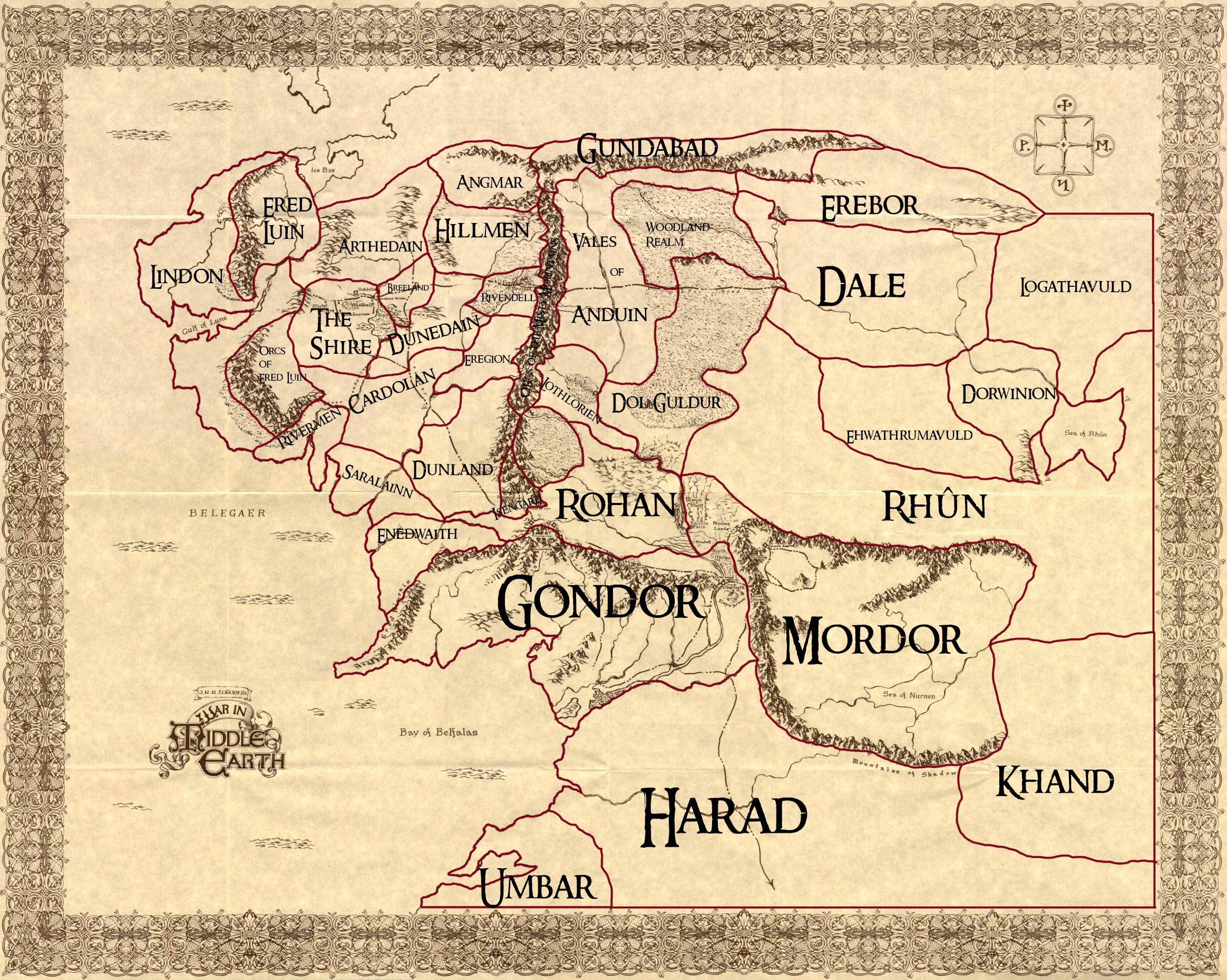 The Free-Folk
Kingdom of Gondor
Kingdom of Rohan
Kingdom of Dale
Dúrin's folk
Lothlórien
Woodmen and Beornings
The Woodland Realm
Imladris
Dúnedain of the North
Breeland
The Shire
Dwarves of Ered Luin
Elves of Lindon
Followers of Sauron
Mordor
Isengard
Clans of Dunland
Corsairs of Umbar
Harad
Khand
Rhûn
Orcs of Gundabad
Orcs of the Misty Mountains
Dol Guldur
Remnants of Angmar
Hillmen of Rhudaur
Neutral Factions
Logathavuld
Ehwathrumavuld
Dorwinion
Remnants of Cardolan
Remnants of Arthedain
Rivermen
Kingdom of Saralainn
Clans of Enedwaith
Eregion
The Free-Folk and Followers of Sauron fight over Middle Earth, but the minor factions are too weak to deploy military forces to change the fate of Middle Earth, they will act as buffer zones on the map similar to rebel factions from Total War.
If you have any questions about factions mentioned or not, comment down below!
---
I will also go over our "release plan", basically which factions we want to release in which order. It is still subject to change. Also, assets for factions completed may be included in early releases. For example, the Easterlings may be available in Mordor as mercenaries before their faction and region becomes playable.
Also included in the releases will be the campaigns previously mentioned depending on the factions, scenes and characters in the release.
Red = Cities Green = Castles Blue = Villages
Factions: Gondor(East), Rohan, Mordor and Isengard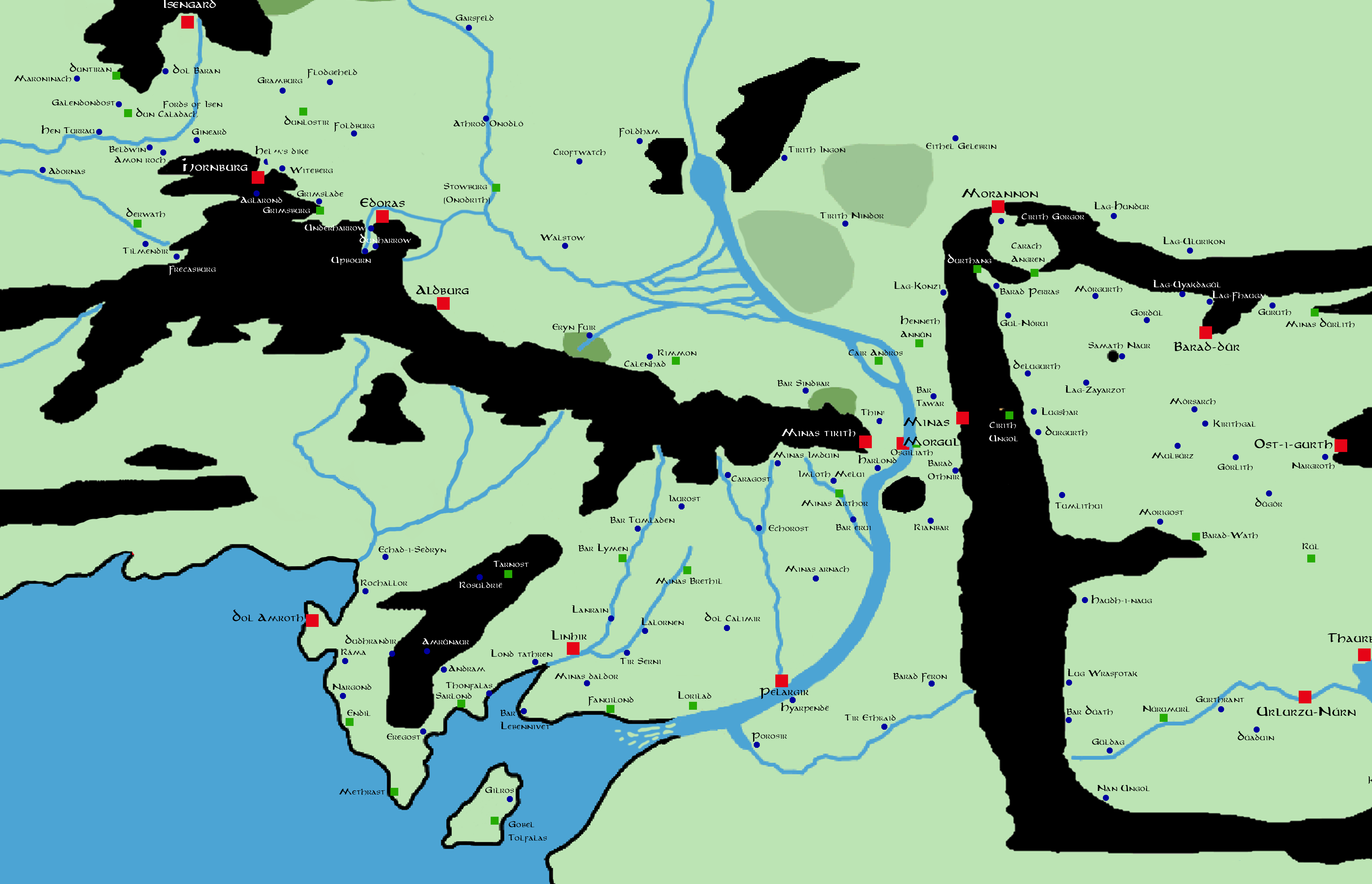 Factions: Gondor(East), Umbar, Harad, and Dunland
Factions: Lothlorien, Dol Guldur, Orcs of the Misty Mountains and Beornings
Factions: Gundabad, Woodland Realm, Dúrin's folk, Rhûn and Kingdom of Dale
Factions: Elves of Imladris, Elves of Lindon, Dwarves of Ered Luin, Breeland, The Shire, Dúnedain of the North and Angmar
In regards to neutral factions, their inclusion isn't as defined and will be done when and where possible.
Thanks again to Niclaitheking for putting this stuff together(albeit a fair time back!).