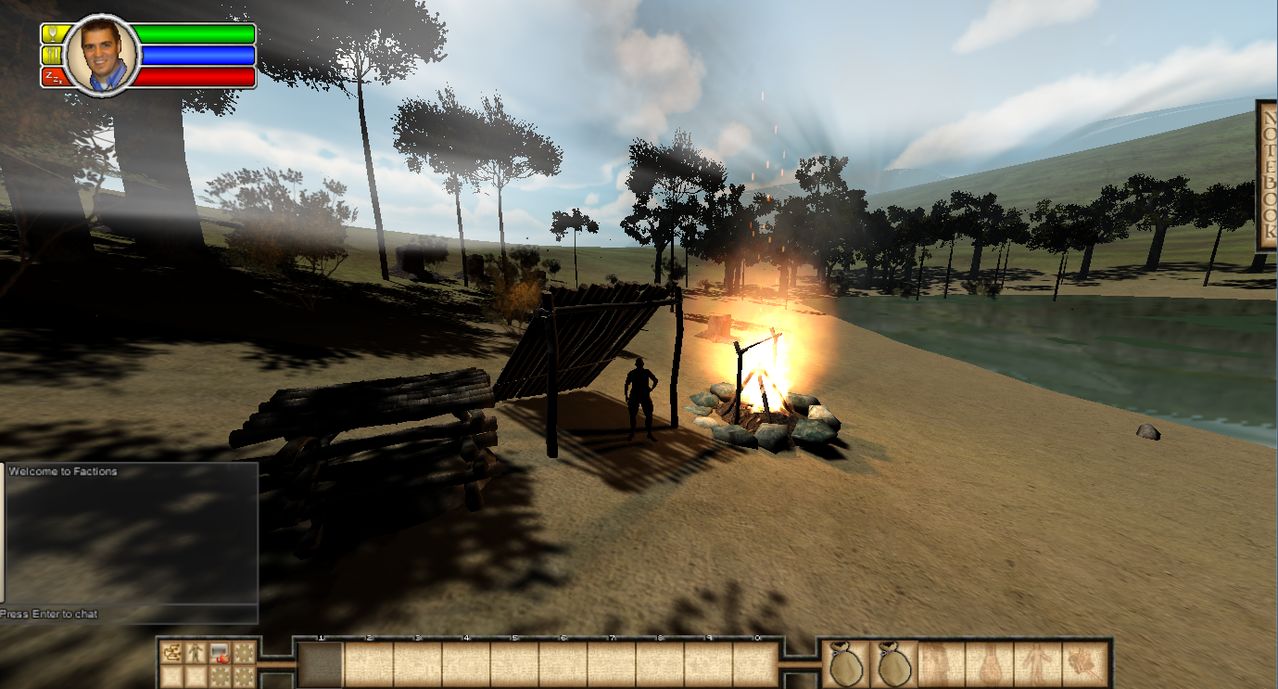 What a great month to be working on Factions!! We've had a huge number of systems, content and improvements go in. There has been a massive amount of work on the AI server, and it is coming along nicely, we've seen bears and boars wondering around our landscape now and one of our programmers, Chris, has been hard at work breathing more life into these creatures. In fact some bunnies were even spotted in game in honor of Easter! :thumbsup: Happy Easter everyone!!
Chris also added a huge amount of content to the game including abilities, rocks, tons of tech tree nodes, a working chest, firepit, fruit bearing bush and more which I'm surely forgetting! A big thanks to our artists for creating the assets which made that possible!
Triadian created some great new terraining tools and new terrain complete with water and elevation changes! :o A huge change for our testing sessions where we all have become used to the completely flat ground with no water to be found haha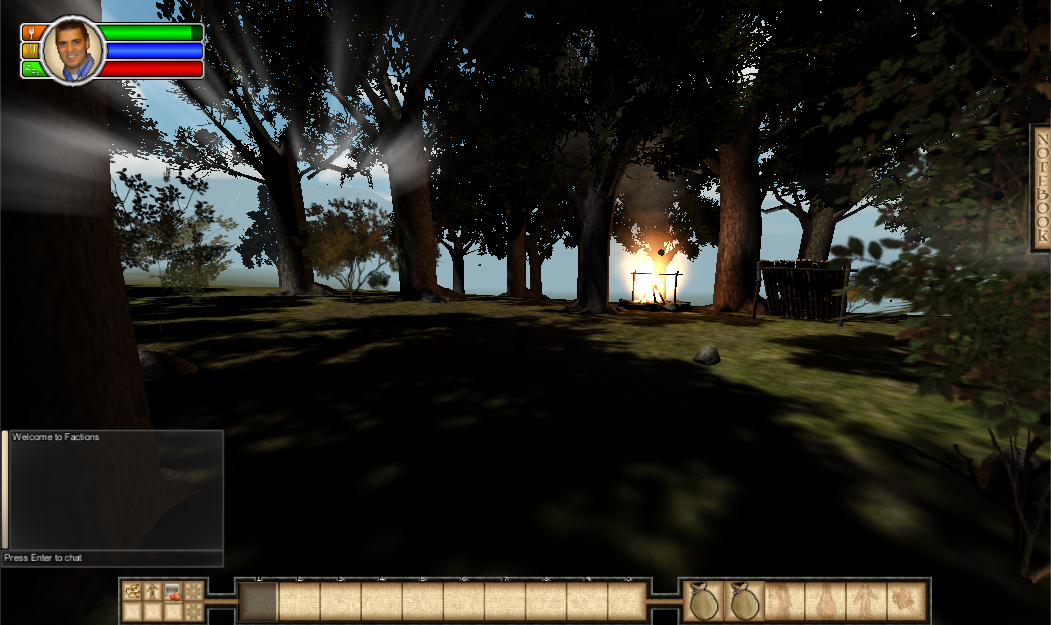 I coded in a trading system and made many changes to health, mana, stamina, hunger, rest, thirst and expanded the way which those interact with eachother.This Dev Diary was originally going to be a Q&A session, but it seems we are too good at explaining ourselves and only received one question! :shock:
Mizore_Shirayuki from Indiedb asks:So from what I understood is that when you go offline your 'settlement' will just go on as if you were online. But what if a hostile player decides to besiege you, if you're soldiers don't manage to sucessfully defend the settlement, are you just screwed? Will you go online to see everything destroyed?In short, yes, they could pillage your town and burn it to the ground if they get past your defenses. This is one of the toughest game design issues we are having currently. There are quite a few games out currently which completely and artificially protect your investments while you are offline, we want to do something quite different and in keeping with our design goal of "Total freedom, but with tools to prevent anarchy". Players will be able to use NPCs to defend their holdings and they will also be able to use walls. We are even kicking around the idea of magical or mechanical turrets available to them. It will take someone hours, or even days (depending on it's size and the seige equipment available to the attackers) to completely trash your place. We want to balance freedom, realism, frustrations, and gameplay as well as possible and I am quite confident that we have come up with some very unique, challenging, and rewarding ways to tackle problems such as these.