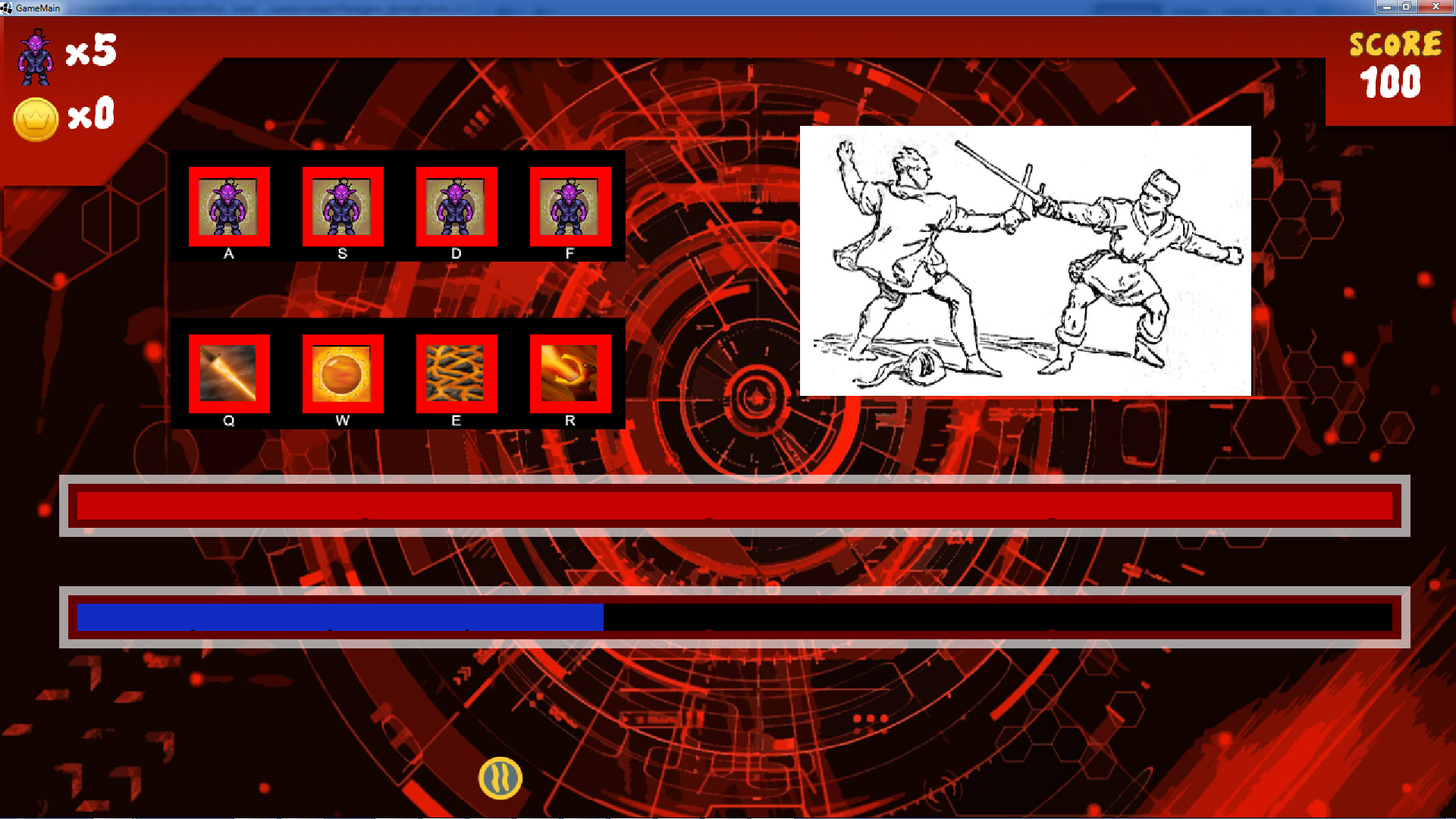 Slowly removing the place holders and gave the action scene a facelift.
I will be constantly improving in the coming days. I also added a place holder (dueling drawing)
for the action screen where the action will be displayed depending on the user
input. Next week my focus will be on drawing and programing more of the game play.