Hey F4NV fans and supporters! Time for another Monday Devlog!
On the development front for this week, work was spent primarily working on our worldspace. Between polishing existing locations and pre-terraforming other parts of the world, our Level Design team have had their hands full getting things looking and feeling good. The screenshots with this week's devlog showcase the area between Goodsprings and Jean, with a nice selection of different previews of the lighting scheme we're aiming for.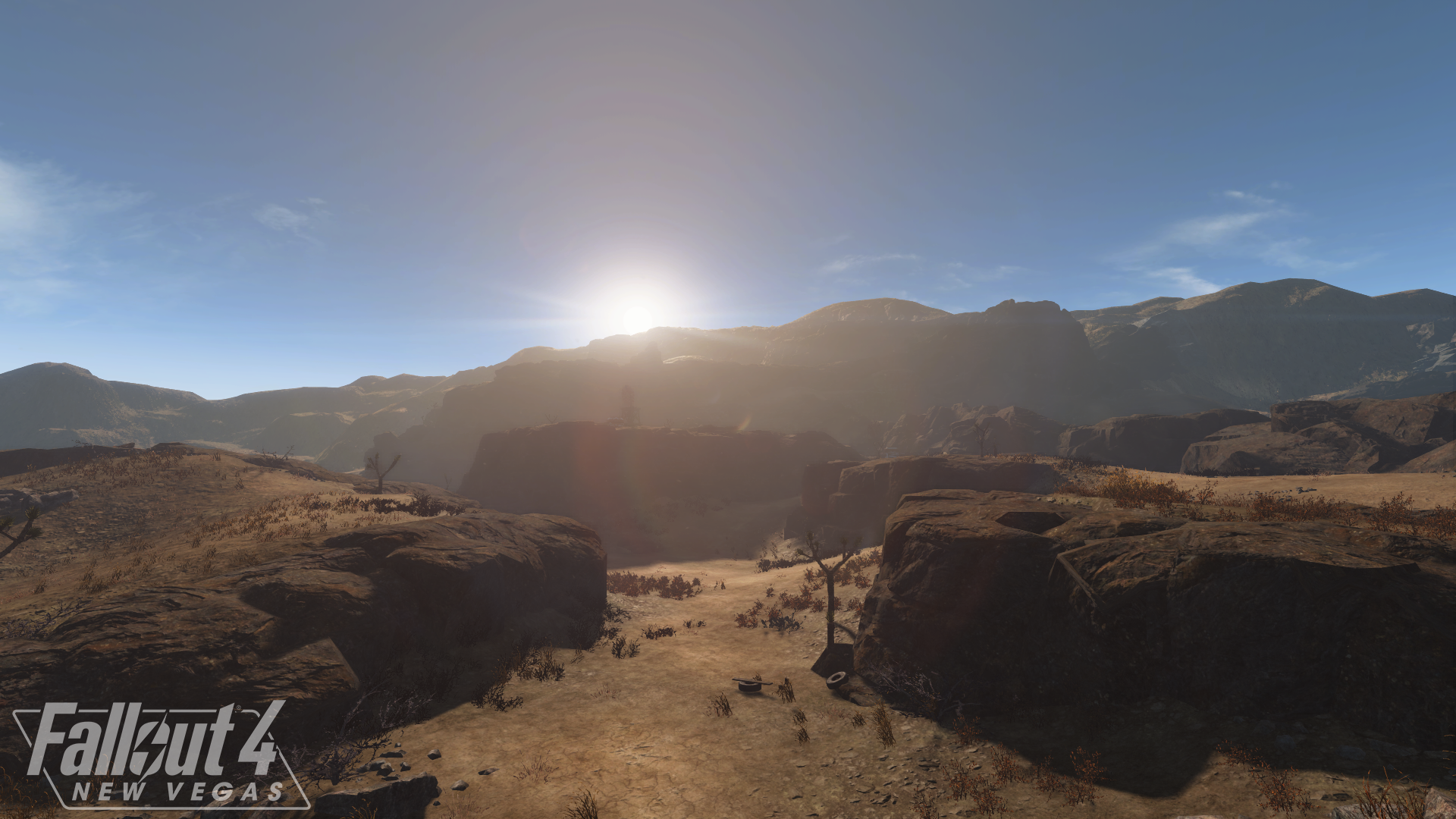 Our asset creation team, in the meantime, has been focused on getting more work done on new materials for environmental assets, as well as knocking out more awesome content like Deadpool2099's incredible Caravan Shotgun. We have some more great stuff coming down the pipes that we're very excited to show off, as well as some additional releases of content lined up for the coming weeks, so stay tuned for that.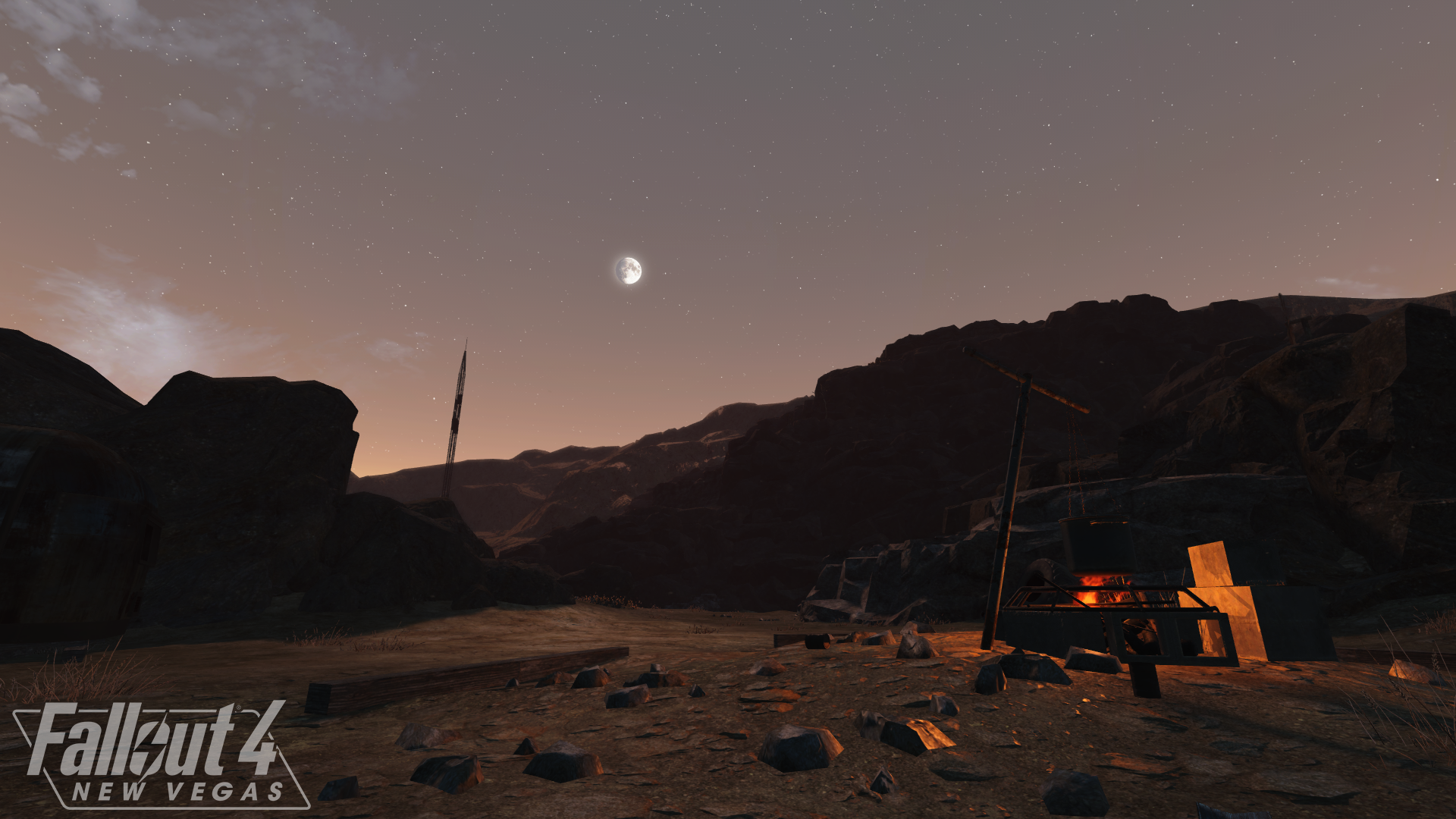 On the community front, we've managed to be voted into the top 100 mods of 2017 on ModDB! If you aren't following us here, we strongly recommend it so that you can get updates as we put them out. As well, we're in the running for the top mod of 2017! Thanks so much for the support each and every one of you has offered us over the last week of voting - it means so much to us to receive such a positive reception despite being here for such a short period of time.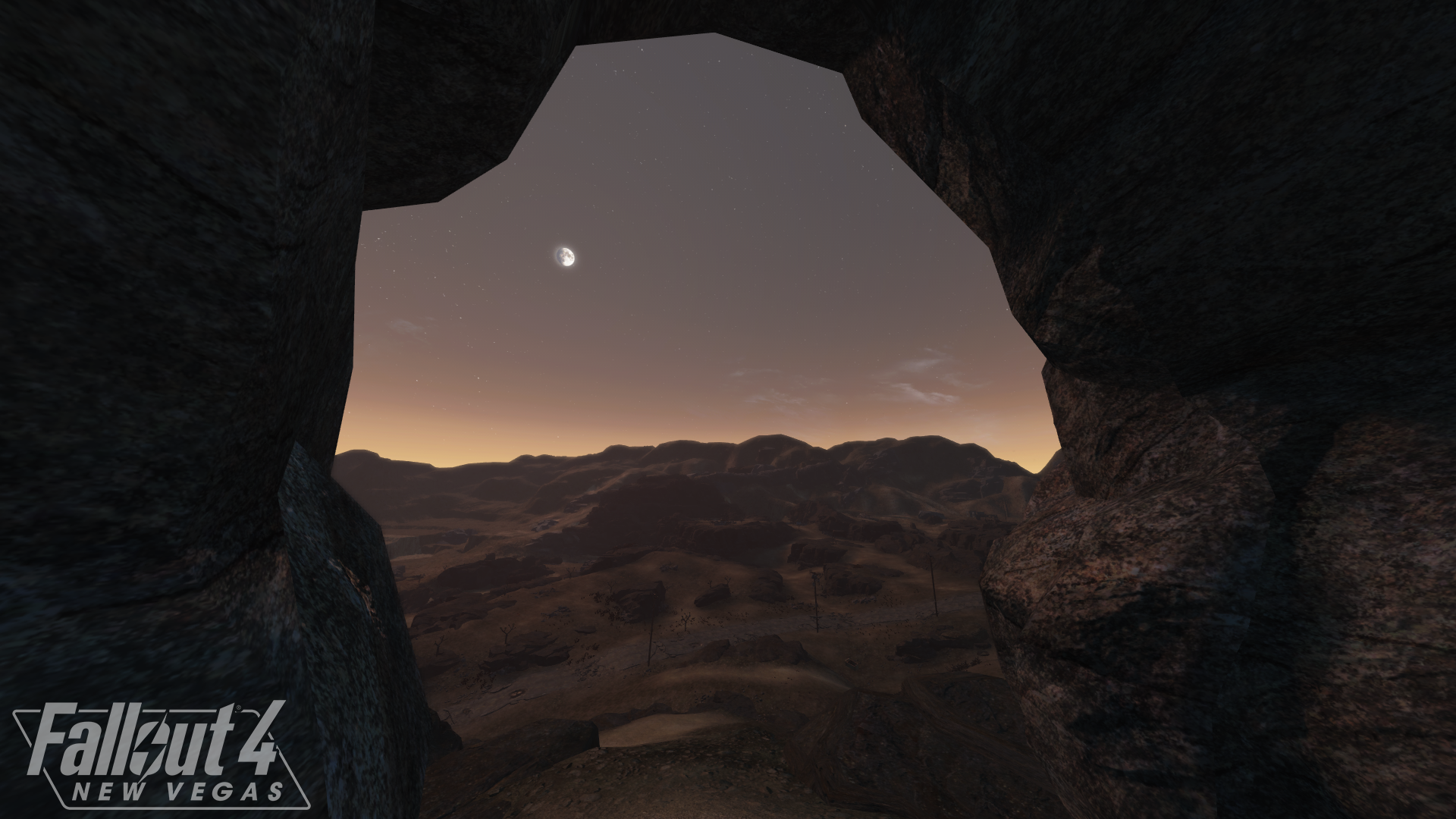 All in all, the team has been fairly heads down as we chip away on the project. That's all for this week, but keep your eyes open for more content from us in the near future. Until next time, stay classy!