Alright so, imagine this. You are typing a word, hitting tab, typing a word, etc for about 7 tabs, then hitting enter. You have to do this about 1200 times.
This is the process I've been doing for moving the old Word files for MyWorld's Creatures into Excel sheets.
Word: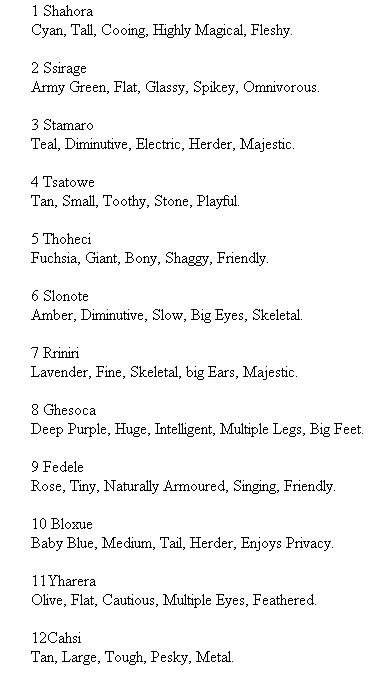 Excel:

So you can see why I wanted them in Excel format, its far easier to manage.
Well, whilst I was doing some sorting out, I accidently opened a TXT file of a creature list, rather than a XLS file... Then it put me in a wizard to convert it.
RAAAAGGGGEEE!!!!
Anyway, then came the releif that I didn't have to do them all by hand, so, that's that tedious module out of the way. Now that that is done, I've come up with something I need to do before moving onto the pollination process, which is explained in the next section.
---
Topography. For all that i've done with MyWorld's Map, I've wondered how to do rivers - then it came to me one evening, and that is, to do the topography of the land, then add in the rivers.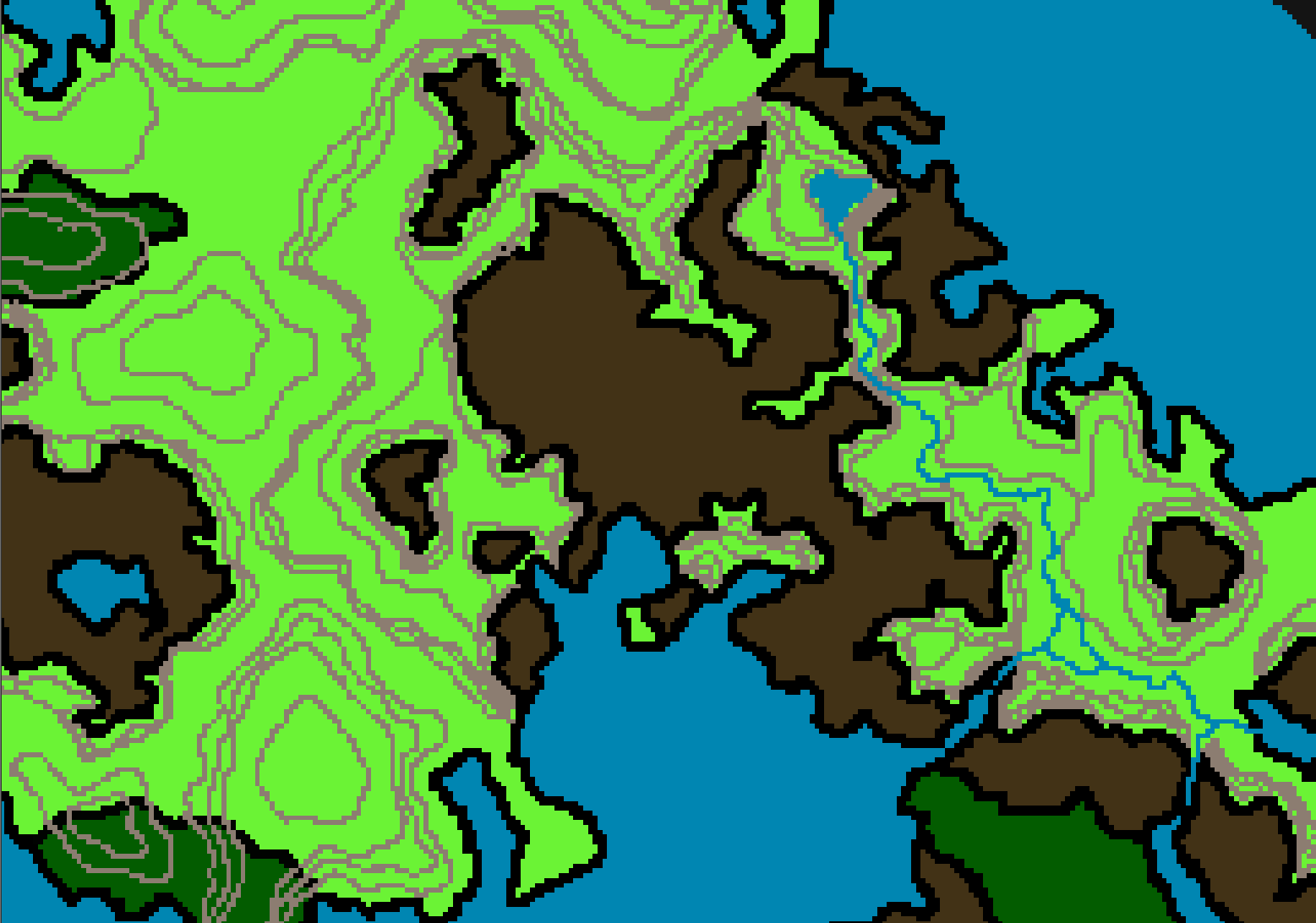 Once I have Topography and rivers done, I can finally move onto Pollinating the world with fauna and flora, which will probably take me a week or two.
---
In other news, I've got a voluntary job in a charity shop which is a couple of towns over, which will probably see me working 10am-5pm, whereas I have to be up at 7am to get there in time.. Therefore, My time spent with MyWorld is going to be cut down big time, although i'll still be fitting in as much as I can.
Other than that, MyWorld now has a Wikipedia, if any of you would like to view it / add content (Somehow, if you can find a page that I havn't made yet).
Click Here for the CerriaWiki link.
There's also a page on Donating, which explains the process/makes it easier to use.
Click Here for the Donation Page CerriaWiki Link.
(MyWorld's Planet is called Cerria, thus the name).