Exterminatus Beta 7.50 includes all the improvements to EX that have been made this year. You can find a full change log on our moddb page. Major new additions are Flamers and Plasmaguns for specialists and Ammo Shrines for restocking marines as well as lots of balance improvements.
Download Beta 7.50 (ZIP) (390,082 KB)

More mirrors at 40ksource.com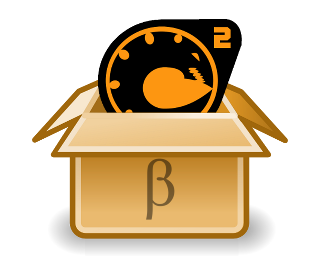 New to Exterminatus?
Please take a look at the Exterminatus manual and watch our new video primer to get up to speed to with Exterminatus features.
What's new in 7.50?
Updated most maps to include Ammo Shrines, special thanks to Dark Marine for Version 5 of City Conflict and Nqss for updating Tarsis Ultra.
Classic EX map Digsite, re-styled as ex_valley, now with a more infested look.
Added a new imperial wall light prop (as used in ex_valley).
Updated loading screens for most maps.
Genestealer footstep sounds by Im a Turtle.
Carifex warcry sounds by Im a Turtle
Balance
Buff Missile Launchers to fire up to 3 missiles in a row.
Nerf Venom Cannon by requiring manual reloading.
Buffed Plasmagun minimum damage from 22 to 54
Nerfed Plasmagun charge damage per second from 50 to 44
Nerfed Spore mine damage from 60 to 40
Nerfed Flamer damage per burn from 35 to 15
Buffed the tyranids final objective on ex_hive to have as much strength as the casket in ex_valley.
Tweaks
Thunderhawk gets refreshed with some new and updated props and a more infested environment (now more practical for lictors).
Modified the Venoncannon to require reloading between shots and re-enabled the tyranid out of ammo and reloading sounds.
Fixed the view model glitch when boltpistols and missile launchers are used together.
Made a scaled down krak explosion effect for the missile launcher's secondary fire mode, to help player differentiate between types and tell when they hit.
Tweak the Warp Bolt to travel faster but require more time between shots.
Made powersword blades glow.
Special Thanks
I would like to give special thanks to all the contributors and testers that made the Beta happen:
Stahlhagel and Farseer for their Flamer models.
Konstantin for his Plasmagun model.
The Vman for his very many particle effects.
Im a Turtle for his sound effects.
Shadow Chorus for this work on the Player Primer.
Dark Marine and Nqss for there work on the maps.
Oolon Coluphid, Dem0 and Otakumon for alpha testing.