I finished upgrading the VCD (Vehicle Configuration Data) export system, so now you can share ship designs far more easily. The new system lets you browse your ship's configuration history, so even if some Hotel level jerk wipes out your perfectly balanced wing you can still recover your flawless design. It's also fun flicking through your designs, reviewing your game like a highspeed slide show.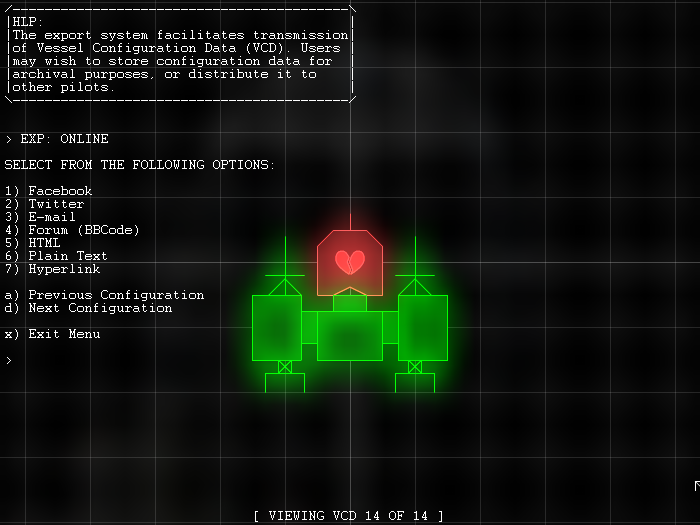 Export Menu 2.01
Along with the new export system I added more export protocols, so now you can share designs via Facebook, Twitter, and even a plain ol' hyperlink. An unexpected upshot is that you can also quickly find and try designs by other twitter users, like so.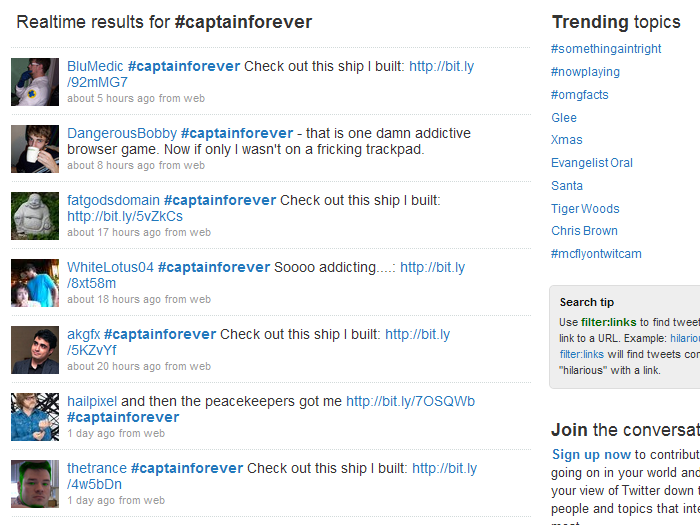 Tweet!
This release hit both Captain Forever and Captain Successor, and included a few little bugfixes around Kilo girder exports in CS and occasional crashes when building insanely large ships. With these fixes out I'm ready to start work on the next episode - woo! This will probably be a small but interesting design diversion. Expect news soon!