New Spells
Two new spells have been added. Armor Enchantment and Disenchant. I think the names speak for themselves. Armor was much more powerful than expected and Disenchant less so but I'll try and get them in play and tweak them a bit.
New Characters
Samurai Trout and Iguana Knight are both in. I'm pleased with how they turned out. The Iguana Knight is a beast that starts with an Armor Enchantment. Samurai Trout can target enemies for a time by hitting them with a sheath, this allows him to do increased damage.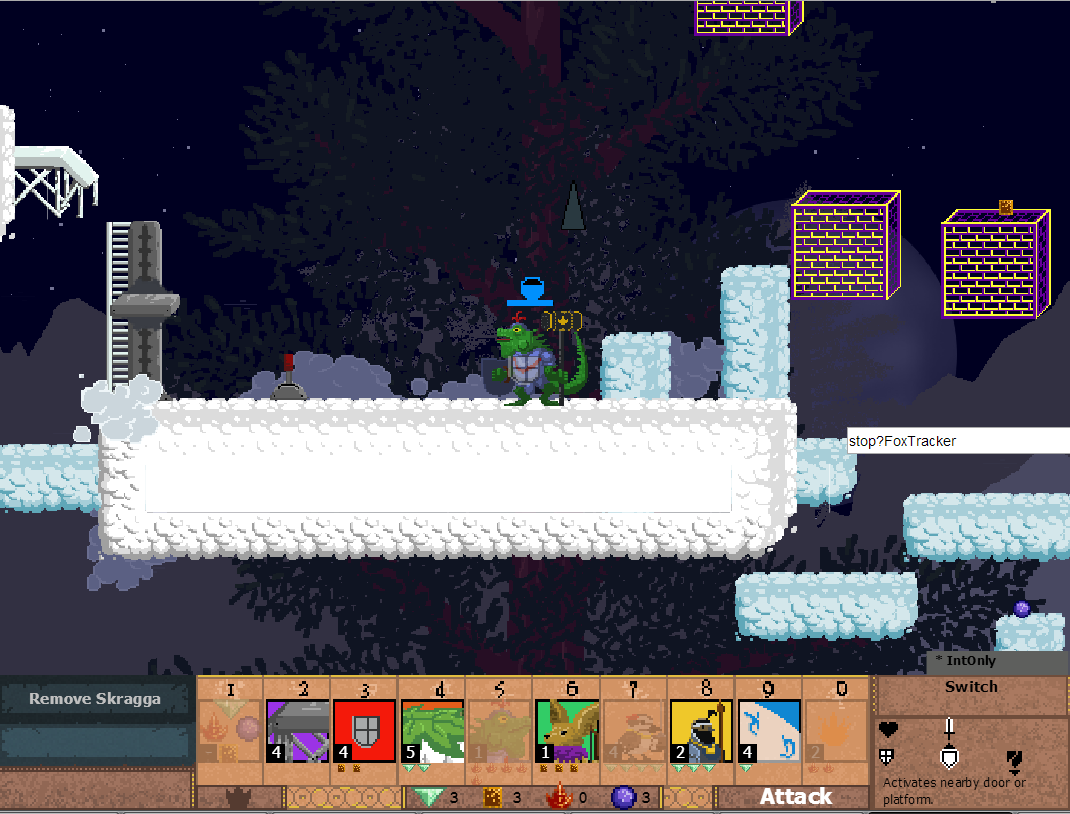 Blog: Cadet Sparrowhawk
Learn more about the Cadet Sparrowhawk on the blog. Read the article here.
Exploration Levels?
The game currently has two types of levels. The first (and primary) is Adventure, which is a mix of combat, puzzles, and platforming. The second is Assault/Defense; smaller levels that focus more on combat.
Now with Water Level 4 we add Exploration. These large levels focus more on puzzles and platforming. being the first of this type it may take a bit extra work and may not work out. But basic rigging and first mission (Eagle Fledglings) are in, so it's time to test it out and see how it works.
There was a vaguely planned fourth type called Cities. They were meant to be permanent levels that show up in every play through. But due to vague vision and scope I think these will likely be cut.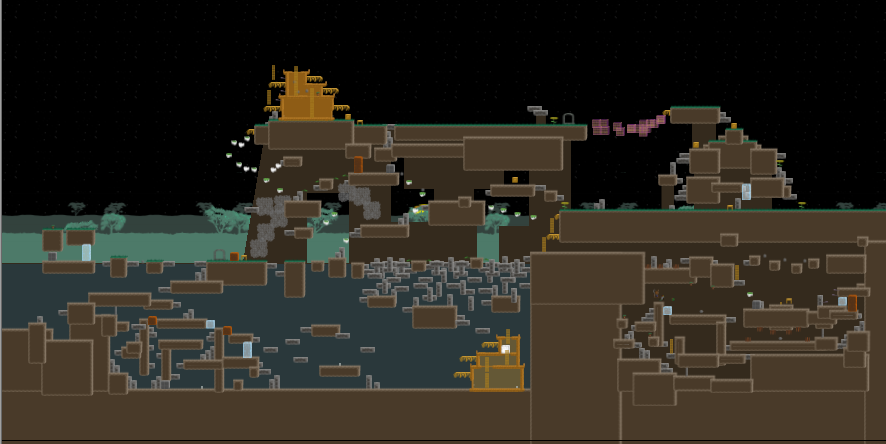 Thanks for reading, please feel free to leave any questions, suggestions, and feedback. And we finish with a gif.
-Del