Hey, animal-freakshow-lovers!

The most bizarre TV show on the planet would be nothing without shiny and furry participants. So, today we take a look at the show roster!
🐰 Funny Bunny 🐰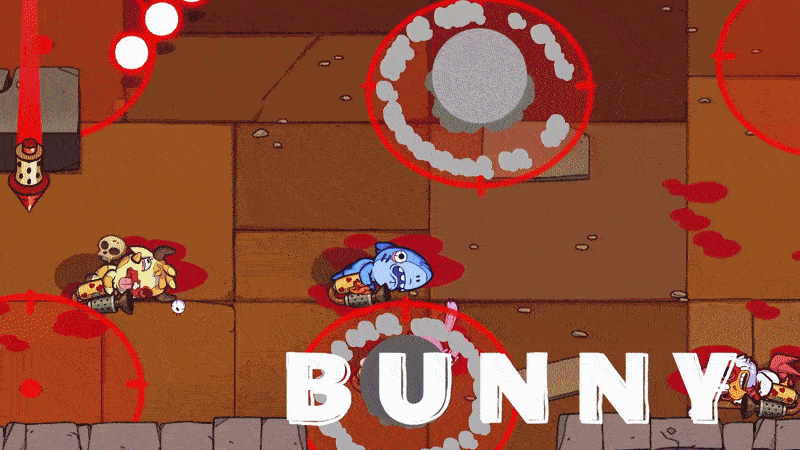 "I'm not the one who gives a f%&$!ck, just a middle finger."
Bunny walks through a hooded and broken city like a typical junkie. And he lacks the cash like a typical junkie. One day, he notices a retirement home advertisement "looking for employees" on the wall. He gets the job and drugs all the old pets, for which he gets kicked out and goes back to the street. When he saw an ad "The Crackpet Show", he had no choice but to join the roster. The rest is obviously obvious.
🐮 Milky Cowie 🐮


"I will milk fame out of this show!"
Cowie showed above-average intelligence since a young age (she can put a block in a hole), then she became a genius and learned to put more blocks in holes, finished her studies and aspires to be a scientist known all over the world, and then notices the "The Crackpet Show" ad. So not only is she one of the few who can give it all, but she is also wondering how many holes she can make with a block…
🦈 Sharpy Sharky 🦈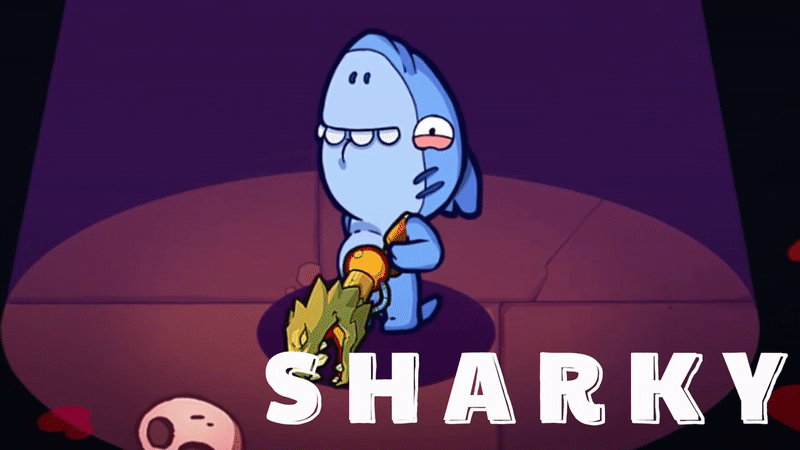 "I got hands just so there is blood on them!"
Sharky is the typical idiot nerd. He surrounds himself with the same idiot nerds though the most nerdy thing about him is counting the blood stains on his body. Just walked by the "The Crackpet Show" banner and had one thought: "bloody hell, I'm in!"
🐔 Cocky Rusty 🐔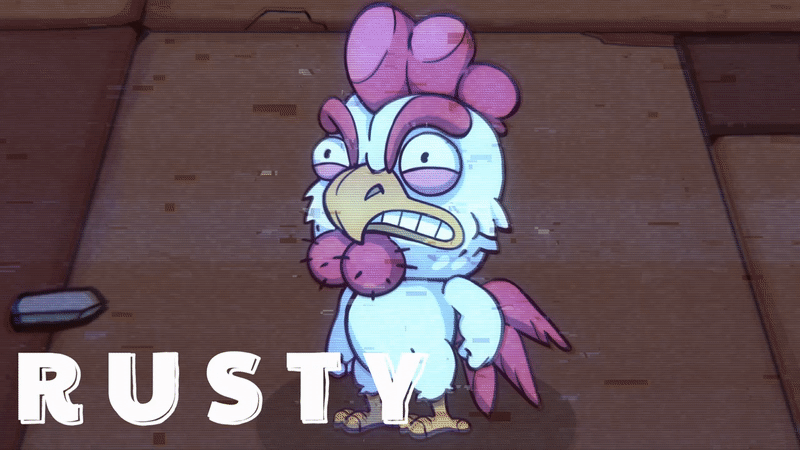 "My smile is equal to your luck against me."

Rusty is a classic veteran soldier who has flashes of light, struggles with bouts of aggression and a constant urge for adrenaline. During one of his tantrums, looking for opportunities to pump up the adrenaline, he breaks a hole in the wall and sees the "The Crackpet Show" banner through it. Now this adrenaline junkie is one of the participants!

So, which one will you pick? Tell us in the comments.

You did it! This is the final entry to the Expect the Unexpected series. You can check out the previous chapters to learn more about The Crackpet Show, coming to Steam on December 16th.

Expect the Unexpected #01 - Welcome to the Show!
Expect the Unexpected #02 - Show must go on!
Expect the Unexpected #03 - Showing off!
Expect the Unexpected #04 - Talent Show!
Expect the Unexpected #05 - Show me the money!



Just in case you're just as cracked as we are, terminally online and not knowing what to do with yourself… We may be busy little bees, but you should follow these pages:
Our Facebook with news for you to check - Facebook.com
Our Twitter with jokes, gags and rofltastic memes - Twitter.com
Our Instagram with hilarious highlights - Instagram.com
Our "hello fellow kids" Tik-Toks - Tiktok.com

And more:
P.P.S.

Remember to add the game to your wishlist to secure the first row for the upcoming show!
Store.steampowered.com