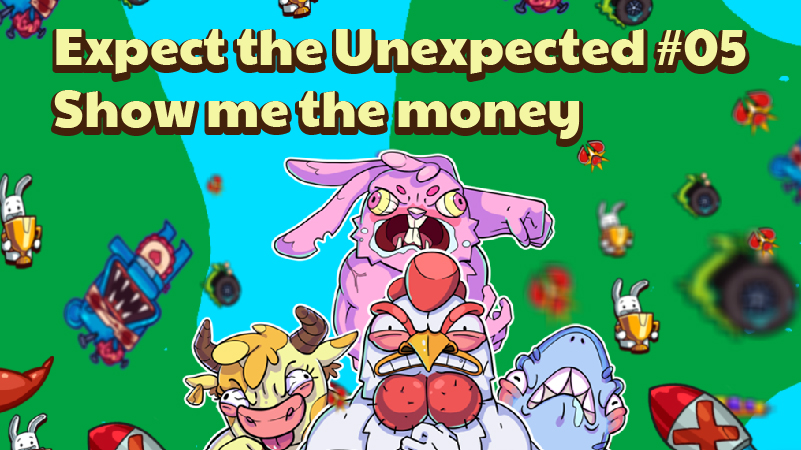 Welcome back to the Expect the Unexpected series! In The Crackpet Show you work your a** to become famous and get some sweet sponsorship deals! Their support is the case of life and death, so let's take a look at your options!

Happy Three Foes
There are 3 sponsors that are on the edge of giving you support, if you show them that you're worthy!

These are: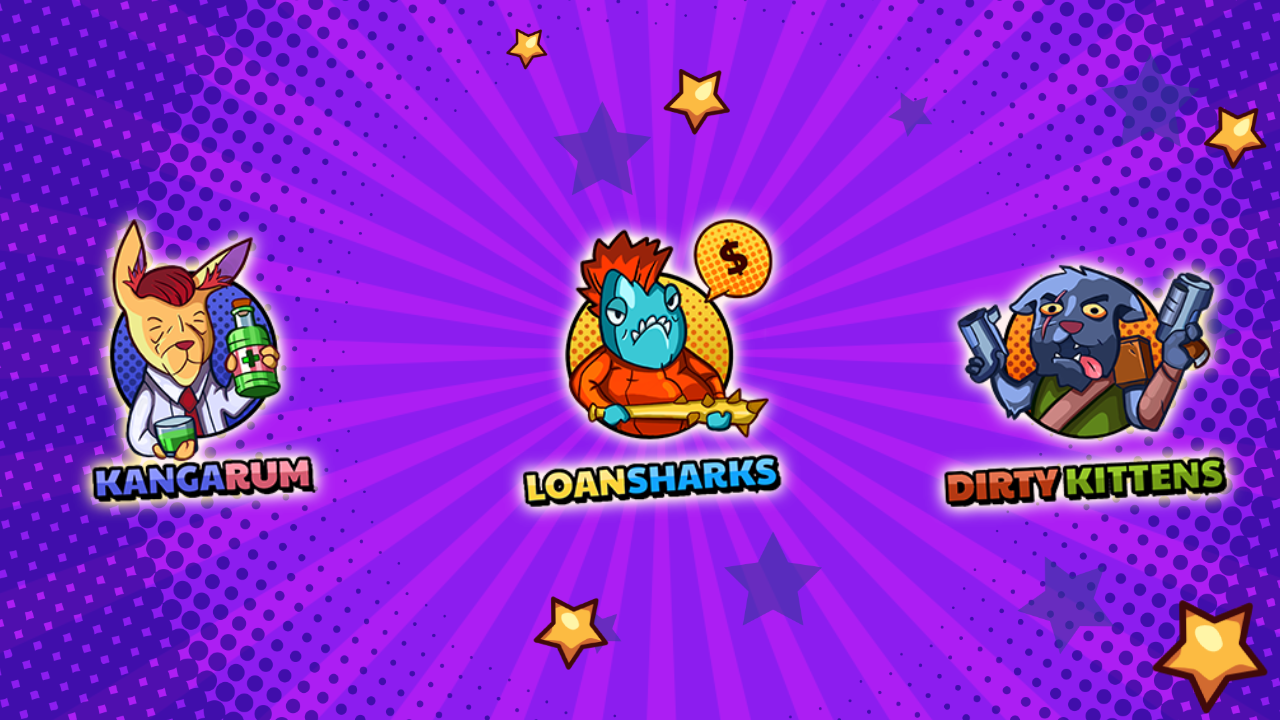 KangaRum - Rumors say they really like percentages, although they are not really into math (maybe if you exchange "a" with "e"). Nonetheless, they will support your health.

LoanShark - They know Wolf from Wall Street from primary school, although they quickly ended education and went all-in into crypto and NFTs. They will support your like and perk gains.

DirtyKittens - They grew up in Murica, so of course, the huge pile of money they got came from selling guns. Mr Parrot, the host of the show, is their friend, so they will help you with bending the rules here and there.

So, let's take a look at a few examples:

Double Dash - You can do the second dash instantly
Extra Health - You can have one more max health
Perk Stage Upgrade - One more perk machine in Perk Stages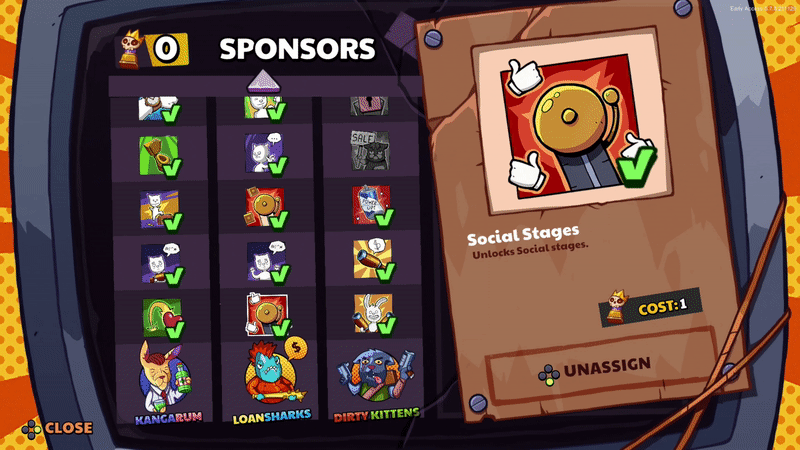 It's all about adapting it to your favorite playstyle. And best of all, once you choose to upgrade, you keep it even if you die.

Opening up
Sponsor bonuses give you also the ability to unlock 4 new room types for your episodes!

These are:
Healing rooms - by clearing this room, all characters will regain their health
Blessing rooms - by completing this room, all characters get a passive boost for the rest of the episode (like increased damage)
Fame rooms - by completing this room, all characters receive fame bonus, used for upgrades, based on the time of killing all of the enemies
Social rooms - by finishing this room, all characters receive an extra amount of like. The faster you kill everyone, the higher gains you get.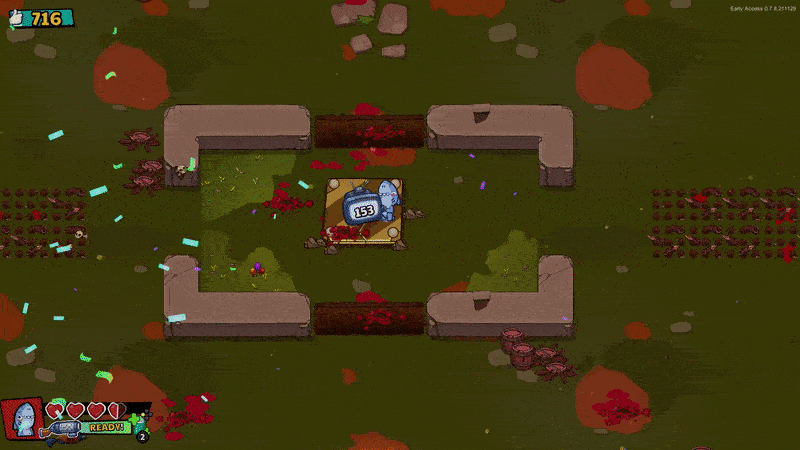 The trophies without the cabinet
Whenever you kill the boss, you are rewarded by the host with trophies. So don't forget to grab them! And you don't need an old-fashioned cabinet for the trophies you got because you exchange them for sponsor bonuses. However, our gritty businessmen want more and more, so the better the bonus is, the higher is its cost.

But we've mentioned flexibility, right? You don't need the reset button because you can turn on and off sponsorship bonuses. Protip: if you wish to reset the whole set from a particular sponsor, turn off the first bonus.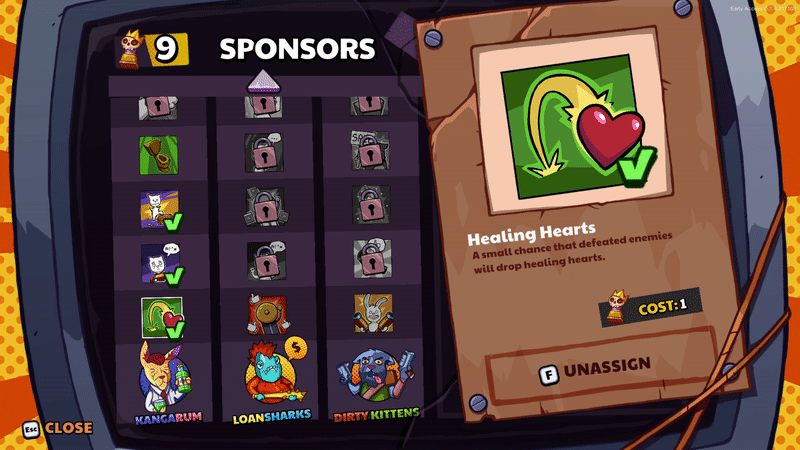 So there you have it. And good luck with fighting for some sweet sponsorships!


Coming up next…
In the next episode of "Expect the Unexpected", we will cover our stars of the show. See you next time!


Remember to add the game to your wishlist to secure the first row for the upcoming show!