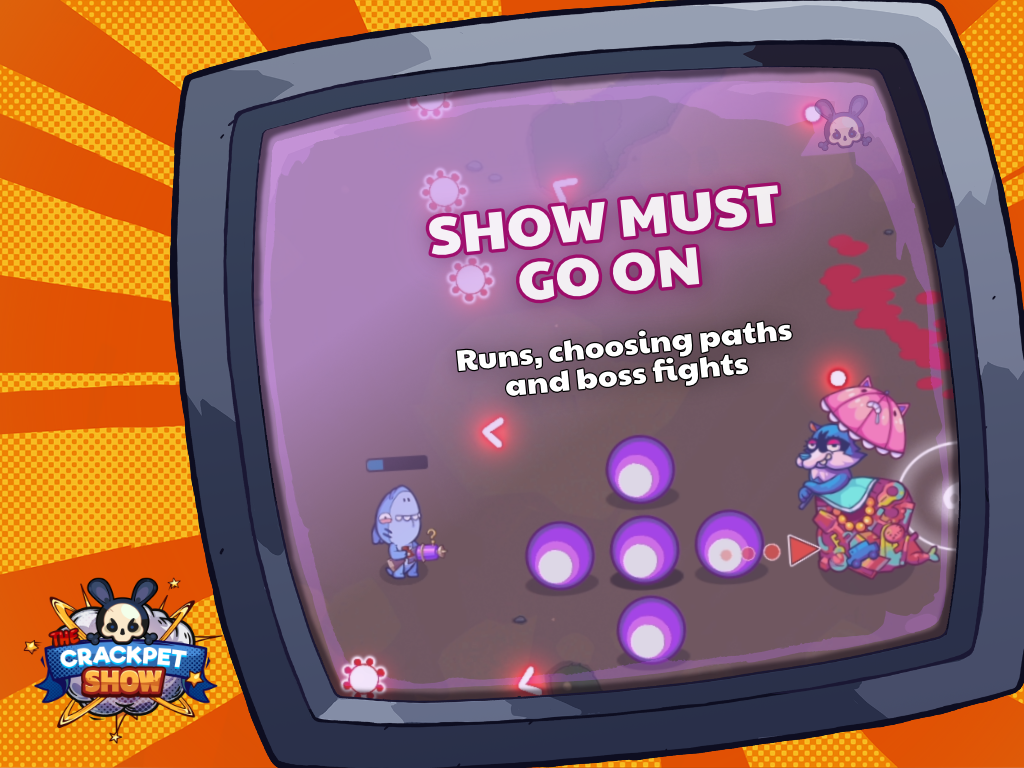 Welcome back to the Expect the Unexpected series!

If you have missed the first episode, covering aiming, dash, and likes mechanics, you can read it to get the basics of survival in The Crackpet Show.
Now we assume you're ready to survive the first episode, so it might be helpful to know what happens next, don't you think?
Check out the link: Bit.ly
Coming up next…In the next episode of "Expect the Unexpected", we will cover different weapons, special items, and ways to upgrade them. Stay tuned!



Just in case you're just as cracked as we are, terminally online and not knowing what to do with yourself… We may be busy little bees, but you should follow these pages:
Our site (where the developers write… you know, stuff) - Thecrackpetshow.com
Our Facebook with news for you to check - Facebook.com
Our Twitter with jokes, gags and rofltastic memes - Twitter.com
Our Instagram with hilarious highlights - Instagram.com
Our "hello fellow kids" Tik-Toks - Tiktok.com
And more:
P.P.S.
Remember to add the game to your wishlist to secure the first row for the upcoming show!
Store.steampowered.com