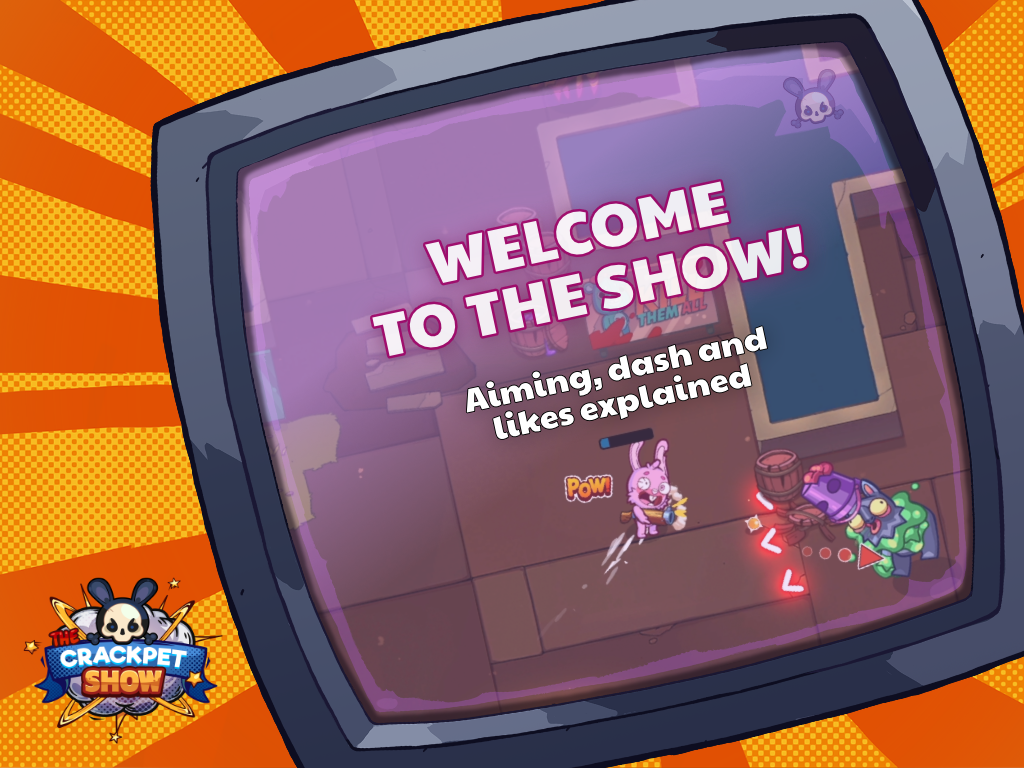 Expect the Unexpected #01 - Welcome to the show
Aiming, dash & likes mechanic
Welcome! The Expect the Unexpected series brings you insights into the upcoming most bizarre TV Show! First, you need to know that things in here… well, work differently than in real life (thank God!).
In the upcoming six episodes, we will explain to you all the nitty-gritty of The Crackpet Show. Let's start today with the basics you need to understand to survive even the first episode.


Aiming - risk and reward
Let's get straight to the point - you can't shoot and run fast at the same time. But believe us, it is not a huge deal! We've designed it as a part of the risk and reward system, a core of our game. Being effective means that you are on the edge of getting hit, but you still manage to finish firing just a split second before receiving a bullet.
Speaking of bullets, this game is. Well... a bullet-hell, so you need to constantly look at your enemies' projectiles and keep avoiding them. Aiming your gun at the same time would be backbreaking, so you don't need to bother about it - your beastie takes care of it by itself. Just make sure that your enemy is within the weapon's range.


Dash, dash, dash
Remember the song "I'm still standing"? If not, even better, because you need to be constantly on the move, and you die rather quickly if you don't. Dash is your best friend because when you perform a quick roll, you become immune to bullets for a short while. You need to plan your moves carefully, though, because rooms might have all sorts of traps, or there might be another enemy in a better position, ready to hurt you.


The dash also has a short cooldown, but each beastie has its exact duration, so you can get used to it and train your muscle memory. Do you remember that The Crackpet Show is all about getting fame and securing some sweet sponsorship deals (more on that in the future episodes!)? One of them can double your dash. Definitely worth considering.

Likes
Whether you are a social media freak or laugh whenever you see someone thinking that likes are essential in their lives, you need to know that they really mean something in The Crackpet Show. After clearing each room, you get a small number of likes (dopamine, yay!) for each mob killed.


But, if you the kind of person finishing the game with full pockets and shi*tload of money, we've got some bad news. In the end, TCS is a rogue-lite shoot'em'up and likes stay with you only until the end of each run. So, whenever you enter the shop, consider buying weapons, perks, and precious health boosters. Especially before encountering one of the bosses!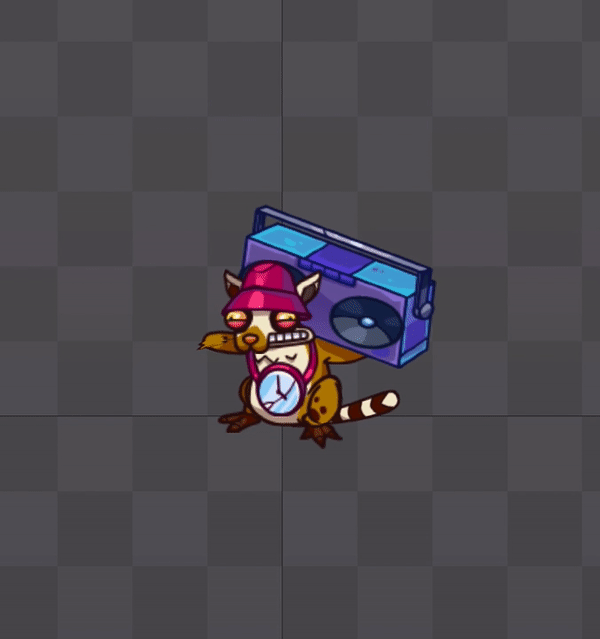 When you play with your friends in a local co-op, your whole team shares the likes pool. A true test of your friendship and tactical thinking with resource management!
Coming up next…
In the next episode of "Expect the Unexpected", we will talk you through runs, choosing rooms, encountering bosses, and what happens after your death. See you soon!


Just in case you're just as cracked as we are, terminally online and not knowing what to do with yourself… We may be busy little bees, but you should follow these pages:
Our Facebook with news for you to check - Facebook.com

Our Twitter with jokes, gags and rofltastic memes - @Vixa_Games
Our Instagram with hilarious highlights - Instagram.com
Our "hello fellow kids" Tik-Toks - Tiktok.com


And more:
P.P.S.
Remember to add the game to your wishlist to secure the first row for the upcoming show!