Exoder is Fever Dream Gameworks' second game.
Exoder is a frantic, fast-paced, challenging 2D platformer.
Exoder's central idea is to capture the haste and fervour you feel at the very end of Metroid when you are attempting to escape Zebes only stretched out through an entire game (and with a lot more variety and obstacles).
The game is broken up in to two stage types.
The first type is a vertical climb where the player jumps, climbs, avoids and deflects enemies and obstacles while a constantly rising, instant death enemy follows behind you.
The second type has the player push through horizontal, auto-scrolling sections.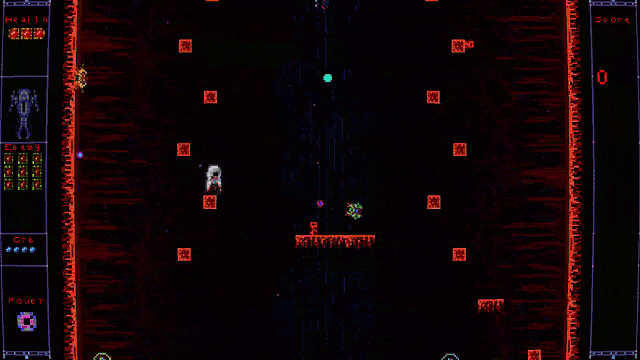 Each level will culminate in a boss fight. In total there will be seven levels. 4 Vertical and 3 horizontal.
The plan is to make the transition between the levels seamless, no score screen or story gunk or anything, just constant, non stop action.
The goal is to make an action game that technically doesn't actually involve any explicit combat. Your attack is less of an attack and more of a shield which you use to stop projectiles, but most of the enemies and obstacles themselves can't be destroyed, merely bounced off of.
You can download the DEMO on Itch.io here
Or from the files page.
Also, Check out a play through of the first level, by me, its developer.
Exoder is still deep in development and all images displayed are from the first level. It is planned to be finished by very late this year. (Knock on wood).