Making this MOD has always been about a labour of love for me but regardless of how much I enjoy doing this, the reality is it cannot be sustained as a full time exercise.
My original idea for this project was to produce a high quality demo to spearhead a Kickstarter campaign to pay for my time to make more content. I am sure most people are going WTF this is a MOD, you can't sell this stuff!
MODs have traditionally been about free stuff, but I thought that people would love to see new content professional done for Quake and the idea of the Kickstarter campaign would be about paying for my time, not selling finished content. The plan was to let backers influence content like for example adding extra routes and secrets to the developing maps. The final release was going to be free, it was the process of creation that was going to benefit.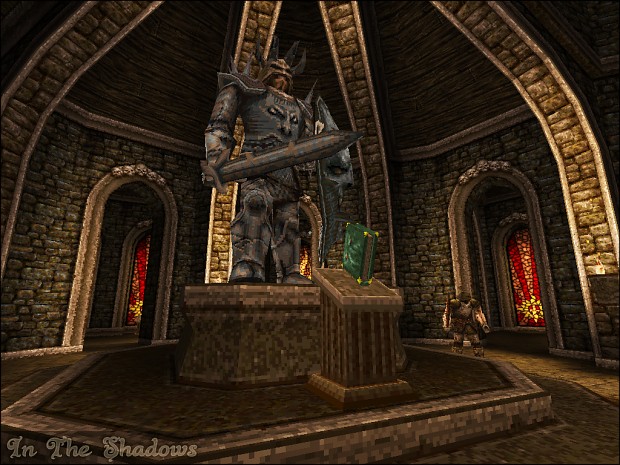 The Start Map - The Temple of Swords
I spent a long time creating the content for the demo to hopefully highlight to people what sort of quality level to expect in the future. I made sure the environments were rich in details, consistently textured and the AI was fun to play against. The maps were designed for both stealth and vanilla gameplay and were finely balanced to take advantage of a dynamic skill system. I had hoped that the quality of the demo would gain plenty of interest but sadly the Quake community is really small and mostly like an extended family rather than a serious fanbase anymore.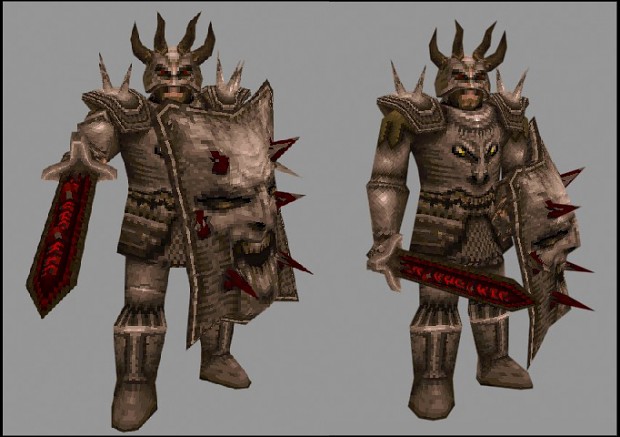 Lord Aramis the Destroyer
I thought that a MODdb page would hopefully spread the word about what I was trying to do and I spent over a month writing articles, listening to feedback and trying to gain interest, but it highlighted one major problem, very few people have the original game anymore. Probably the lowest point was emailing lots of internet news/magazine sites and getting absolutely no replies. I thought it was a quake thing (game over 15 years old and not looking like the latest GFX candy) but this is not the case, they do report quake news but not this MOD.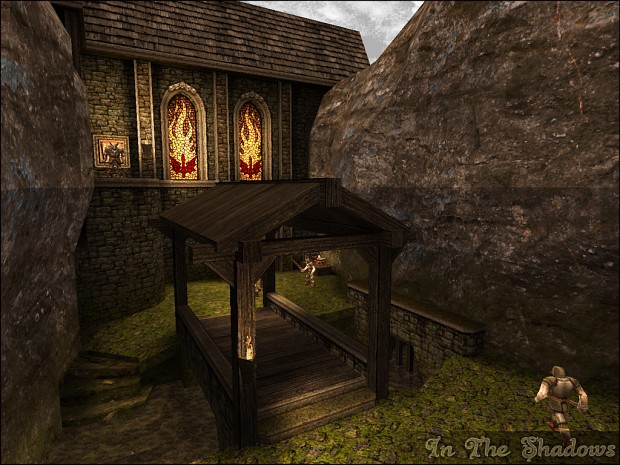 Bonus Map - Stealth Gate
Sadly the financial pressures of life insist I move on to other projects and this means that this MOD is finished, the released demo is the final release. I still have a couple more articles to write about the various features of the MOD and will add them over the coming weeks. I do plan to release the source materials for the MOD, but I need to sort through all the stuff I created first.
I hope everyone who downloaded the MOD had some fun with it and maybe this MOD will inspire everyone to give Quake and stealth games a try in the future!