I decided to include new features, to make the gameplay more versatile and customizable, especially past the early levels. This meant, for the most part, including more RPG mechanics: distributing points among stats, to specialize your character. Skills with requisites, and new specialized classes. Also the dungeons felt a bit static, and a game based in dungeon crawling and exploration needed a solid implementation of traps and hidden secrets, which would make the exploration more rewarding.
Most of those extra developments have already been implemented and work well: set/disarm traps, character stat system, expanded skills, secret doors, and enhanced world map. A few are still being implemented: full faction system (allowing you to become a criminal in Kingdoms if that's your choice), crafting, and other minor things.
Among the most "visual" of the recent changes, is the new lighting/particles system. Dungeons much more atmospheric now.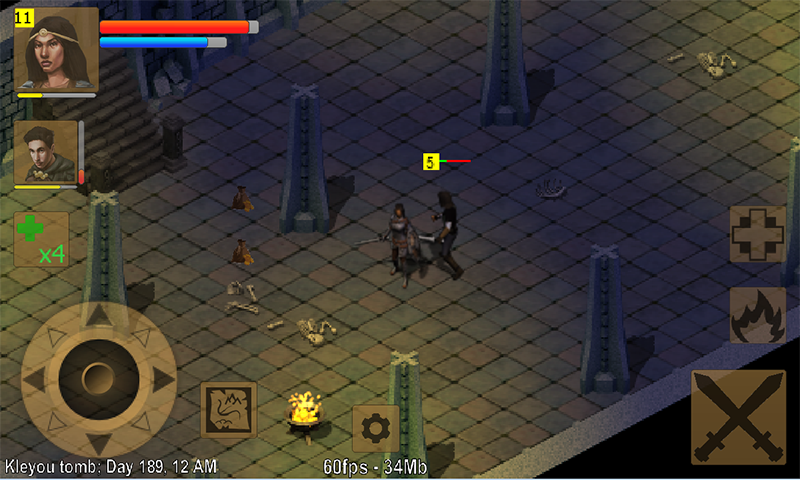 Spells also benefit from the new light and particle system: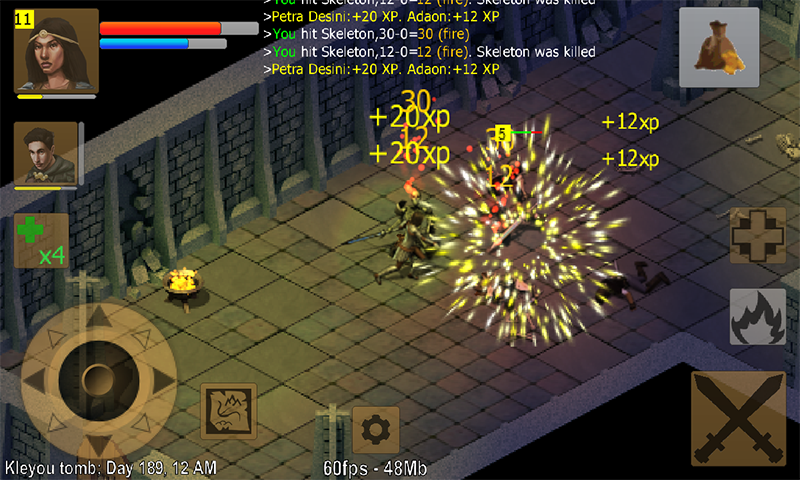 Here you can see a spike trap, showing up at an inconvenient time...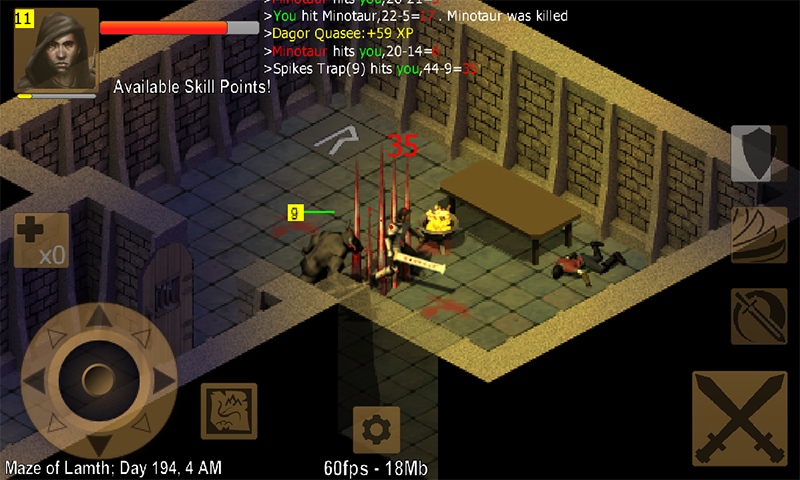 The new lighting is also very visible in towns, at night.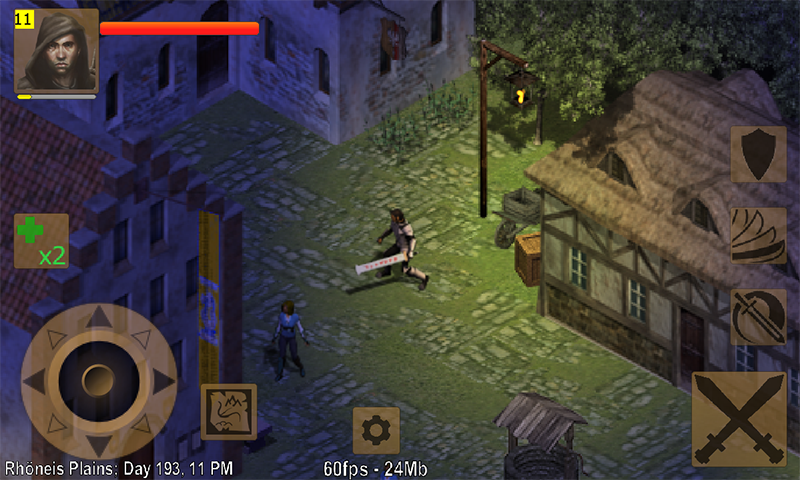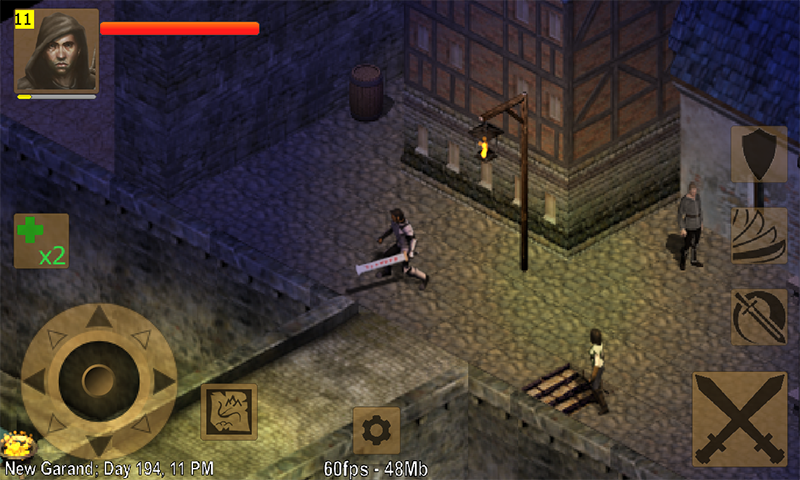 Some magical weapons will let out a flash of light upon hitting: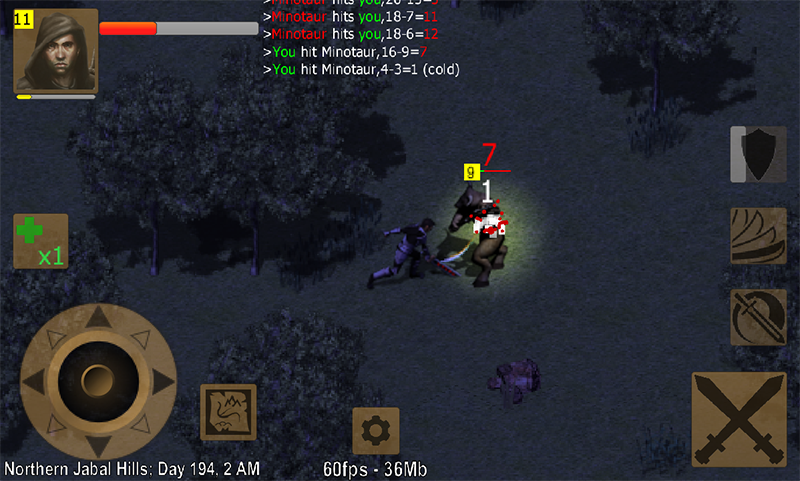 Right now, the game engine is almost finished. In just a few weeks, I will be able to focus exclusively in content. I want to go from the current 50 areas, to at least 80, and from 30 quest to 60, before releasing the public Beta.
I still need testers, currently only for Android, but soon for other platforms. Click here if you're interested.