Welcome again, Commanders and Shipmasters.
In this original April update we show you the UNSC Cyclops, Grizzly and the Falcon.
The HRUNTING MARK III [B]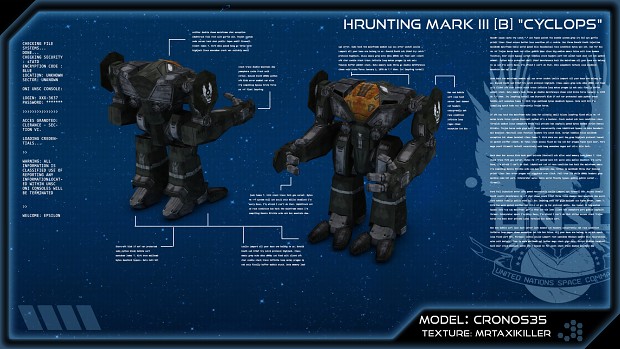 The HRUNTING MARK III [B], also known as the Cyclops is the UNSC Construction unit. This unit is heavily needed by any UNSC Commander to construct buildings to expand there base and repair them. The HRUNTING MARK III [B]is also able to repair damaged vehicle's in the battlefield which give's them two rolls in the battle. When the UNSC Armory is build it is also possible to upgrade the HRUNTING MARK III [B]to the HRUNTING MARK III [C] variant which will give it one modified AIE-486H Heavy Machine Gun on the left arm, when the Cyclops is upgraded it is not possible anymore to change it back to an construction vehicle.
---
M850 Main Battle Tank "Grizzly"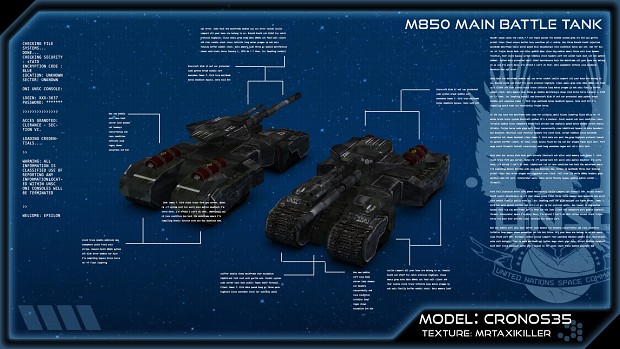 The M850 MAIN BATTLE TANK "Grizzly" is a modified version of the M808B Scorpion. The Grizzly is the answer to the Covenant Locust which make's it roll in the battlefield as an Building Destroyer. The Grizzly is armed with one M310 120mm Smooth-Bore High-Velocity Cannon and an co-axial M247T Medium Machine Gun.
---
UH-144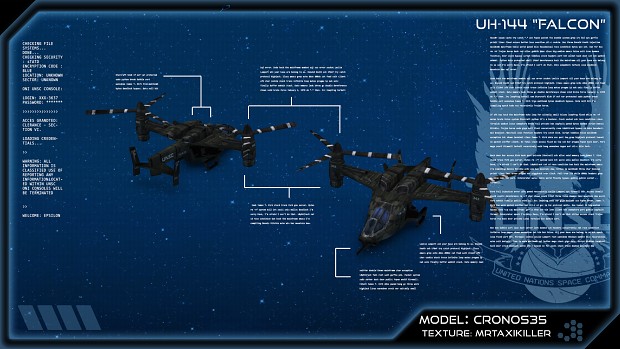 The UH-144 also known as the "Falcon" is a versatile, tilt-and transverse-rotor, multi-purpose utility helicopter. It is armed with a M638 Autocannon on it's chin and is able to transport one squad of infantry which make's it a perfect hit and run vehicle. The UH-144 is under some marine's also known as the "Little Bird" from back in the 80's because of the same roll it have as like the "MH-6 Little Bird" did.
And that was it for this update see you guy's next time.
You know what ? Here have bonus render.