We are making a new Character!
To give you an idea where we are going, we will start with a series of old concepts to show you where we are coming from.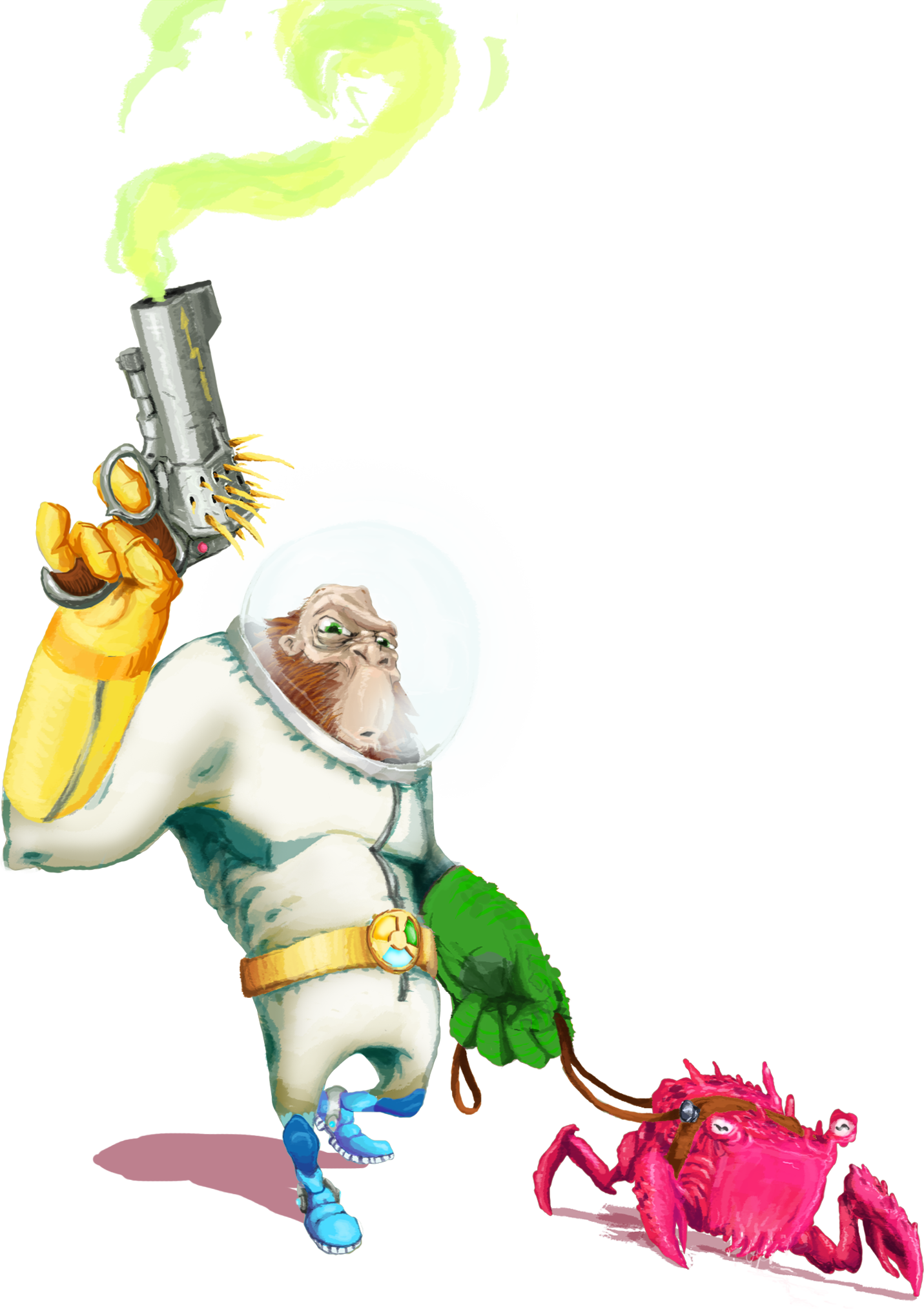 That's the first picture of the character. We tried to capture as much as possible of the concept behind the game at once. It's from 2011 and it comes with an incredible ugly mixture of colors, materials, moods and ideas. We still like a lot of things in that concept.
From this idea on, we tried to push the character in different directions:
The little, agile, and sporty, quirky approach to Gordo was too much of a flat "good" main character, at least for us.
With the added monkey tail as a final touch, it made him simply an innocent animal.
The other part of this heroic approach was the original idea of the big ape. A big and muscular guy, stupid and therefore capable but not responsible for the results of a multiplayer deathmatch.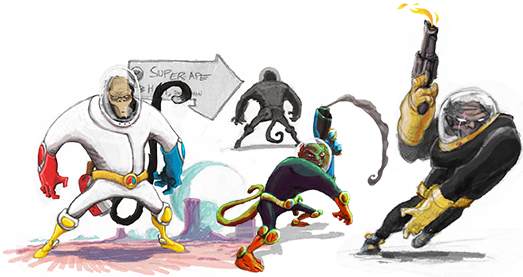 We also tried to push the character into the evil corner. Chimps are usualy not really purely nice guys but we wanted to leave it to the player to decide what to make out of his or her "life" in the game.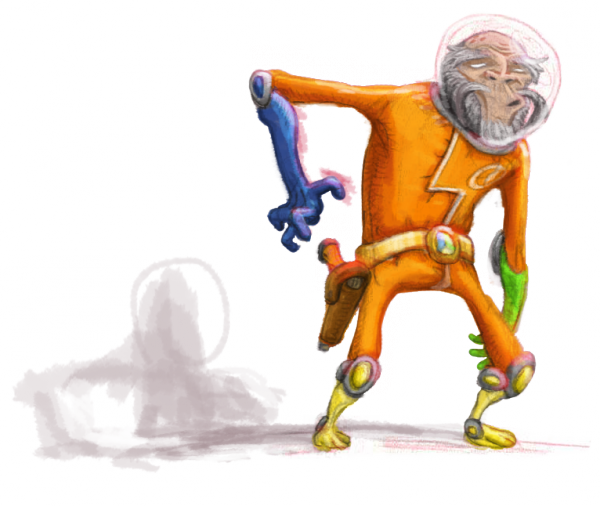 This wise, old guy, was for some of us the favorite. He is not a flat canvas that can be painted good or evil. But it was relatively clear that he can't be our main character – he was just too special to see him running around as eight clones in one multiplayer match. But we haven't forgotten him. Hang in there old friend.
To be continued…