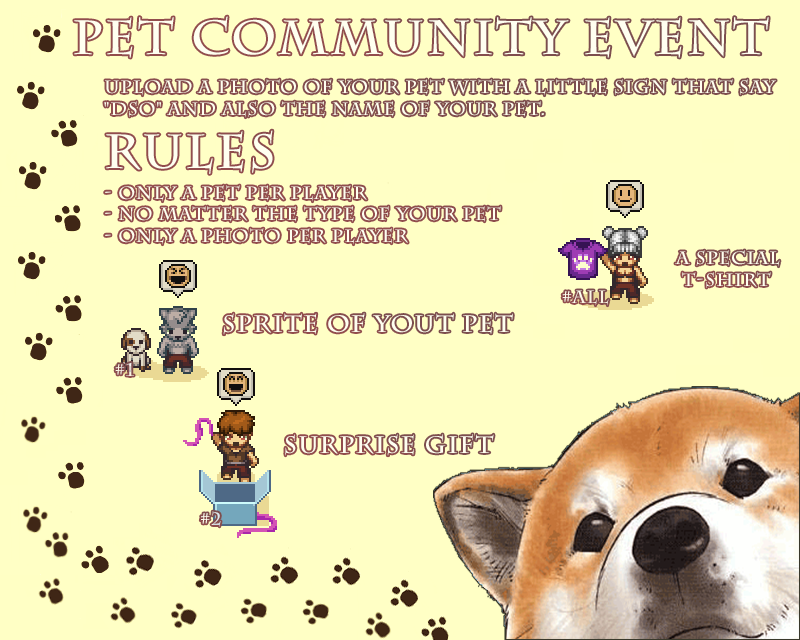 While we wait the full version of DSO, I have decided to begin a event for the comunity and yours pets.
NOTE: Upload the photo here and add your ID for the game.
Prize:
1#
A sprite of your pet
2#
&
3#
Surprise Gift
#All
of participants will win a special t-shirt of the event :'3!.
---- IN SPANISH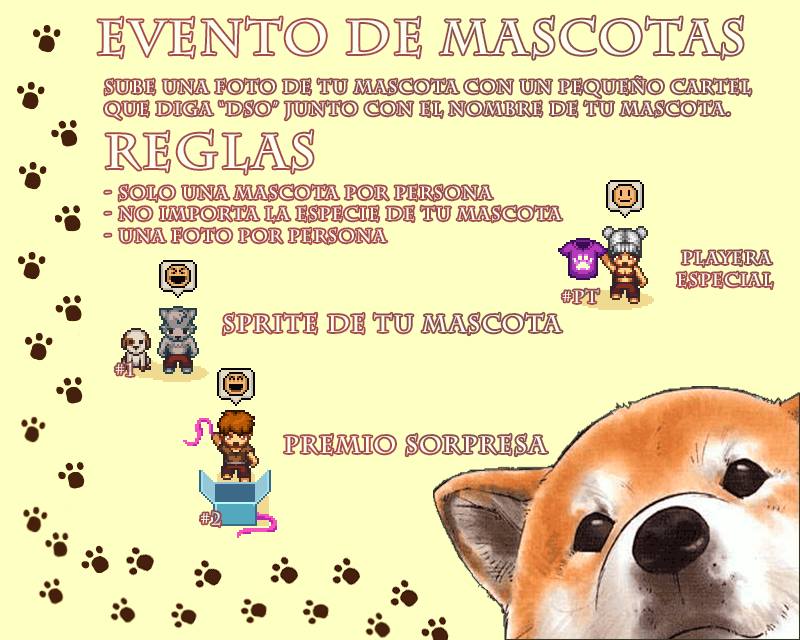 Mientras esperamos el lanzamiento de DSO he decidido comenzar un evento para la Comunidad :') y sus mascotas. Las instrucciones estan en la imagen.
NOTA: La foto deben de subirla aqui en el grupo y adjuntar en su publicación el ID que se colocaran en el juego.
Premios:
1#
Un sprite de su mascota en el juego
2#
y
3#
Un regalo sorpresa!
#Todos
los participantes ganaran una playera especial del evento :'3!.