Event Management
---
Expanded 'If Statement'
Everyone knows certain conditions of RPG Quests.
'Please find my lost Item' or something like 'Collect the seven holy crystal shards'. The beginning of an adventure could bring such quests.
The 'If Statement' will be helpful for cases like this.
I expanded the 'If Statement' Command of the Event Editor.
It allows the developer to create conditions with Item- or Equipment-Objects.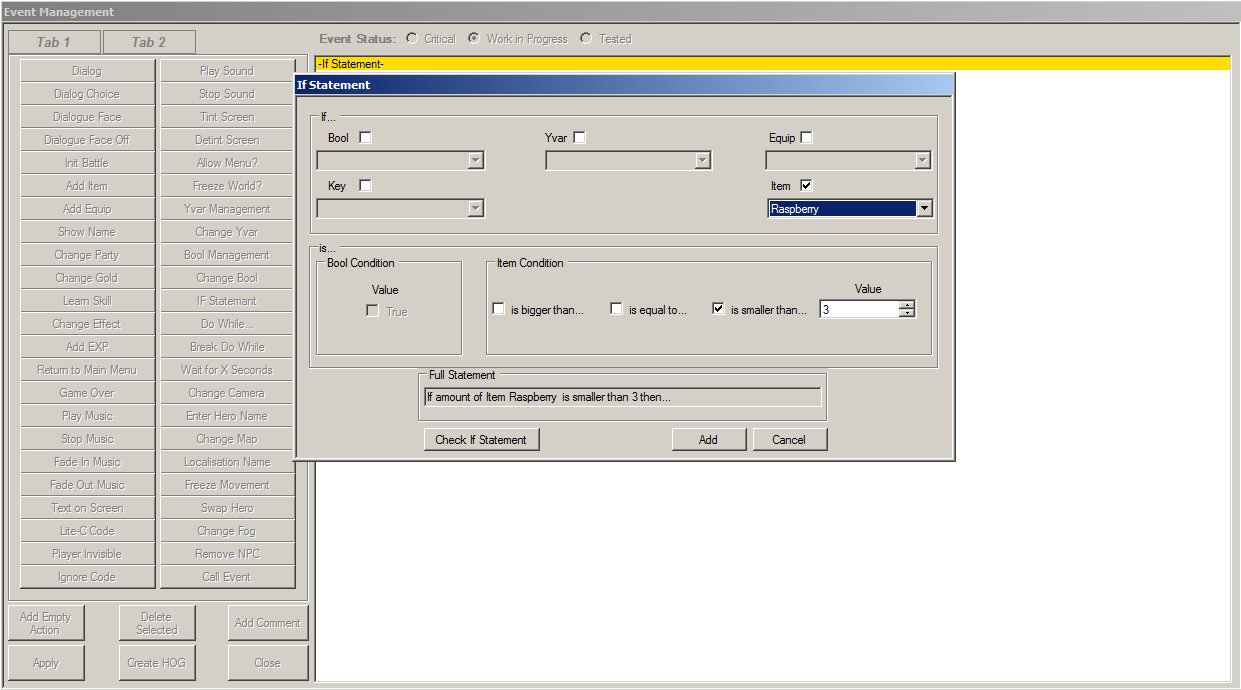 ---

Expanded Fixed Camera
The other new feature is the functionality of the fixed camera.
Until now the fixed camera was nothing more than a static placed camera.
Now it is possible to activate the movement of the fixed camera.
What does this mean?
Let me explain it with a small example.
You created a small hallway map - The player character can go just go forward and backwards.
So it is possible to tell the camera, to move just on the X Axis.
If your player character must go on a stair upwards, just activate the 'Move on Z Axis'
Attribute.
It is also possible to activate different attributes of the fixed camera.
You can choose the movement type of your camera for every special map.
Available attributes are: X Axis, Y Axis, Z Axis and Angle of the camera.