The main goal in CoBots is to activate different parts of the spaceship and this is accomplished by moving the energy core. To activate the power in a room the players have to use a special core that is found within a holder.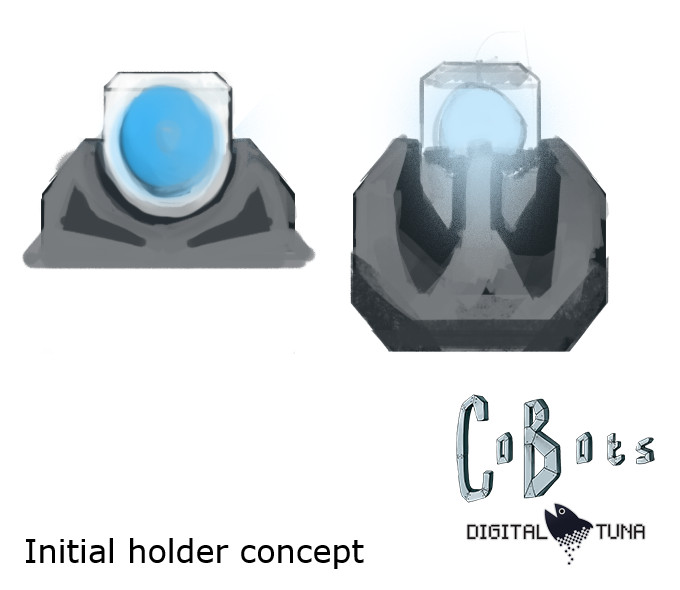 When we made the first version of the game for our school project, it was a quite simple design. It worked fine, but afterwards we felt that we could push the design a bit more.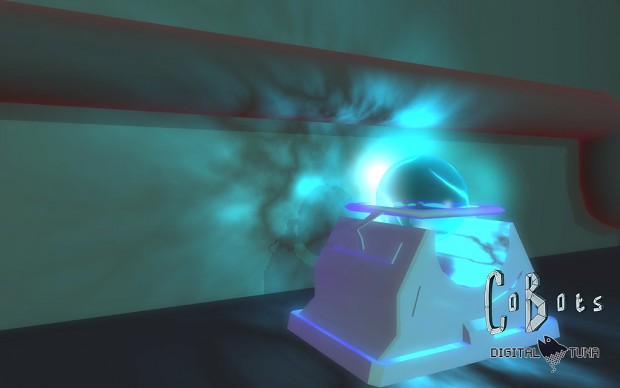 For the updated version of CoBots we've been polishing the mesh and have also added an animation. Since picking up the core is a pretty important task in the game we felt that it deserved a bit more work and now that it's done we feel that it was a big improvement!
// Viva