Here's an update on what we're currently working on in the game.
PAX-6: A denizen of the pit fused with human technology in order to create the perfect monster. The PAX-6 is a giant monster that players will encounter around the mid point of the game. It casts projectile magic spells and will dash into the player when the opportunity arises. It is not slow and lumbering however as it will teleport around the map.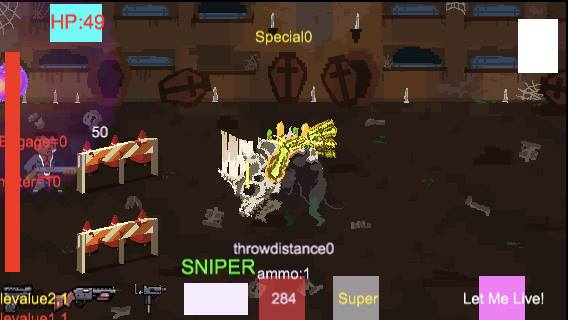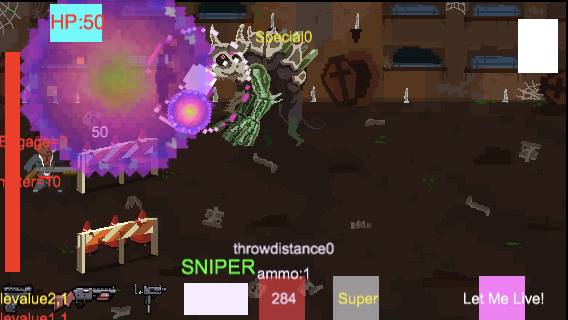 Barriers: There are 3 lanes that enemies spawn from and the goal is to prevent them from shattering the barriers. The barriers will keep enemies from damaging the player. In the final version of the game they will be upgrade-able.
- Kamil