Eudemons Online, a 2.5D Action MMORPG presented by TQ Digital, released their latest expansion, Cult of the Shadowed Sun, in the winter season. The Warrior, Mage, Paladin, Vampire, and now the new Necromancer, all play an important role in this mysterious and expansive fantasy world. Not
only is this amazing land full of friendship, honor and loyalty, but you'll also encounter hatred, death and betrayal! Recently, a dark power has become more and more powerful, even silently stealing into the peaceful Eudemons world. As a true hero of the people, will you take on the great responsibility of protecting them from the dark empire's attacks?
Eudemons Online doesn't disappoint! With the arrival of this dark power, they will release a new Weapon Soul! When you equip one Weapon Soul, you will add a brand-new look and feel to your equipment. Now, let's check out more!
Chapter One: The Honor of beingthe Lord of the Dark City!
"Shadow of Dark Tide is Coming to Eudemon Online! Can you survive the force of the original dark power?"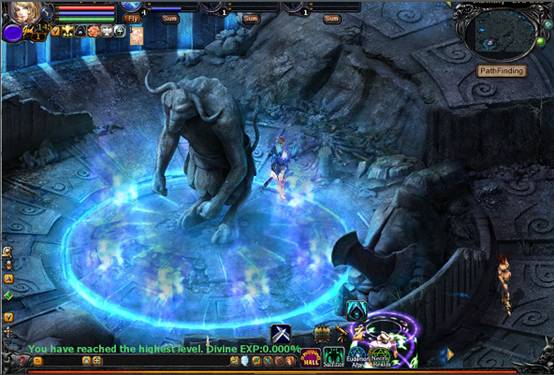 With the armies of the deep emerging from hiding, the Dark City has grown full of evil magic. All
living creatures have been affected by the dangerous creatures that appear in the dark places of the unknown. When you go to Dark City, you will feel an unstoppable power growing stronger... almost as if the breath of evil is right on your neck! Legions of evil monsters will start three waves of attack. It's
your destiny to protect the city from this brazen attack on our world!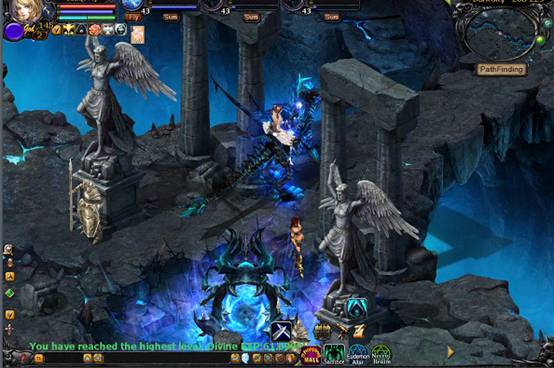 The forces of darkness aren't easy to overcome! Who will beat back the evil and rise to become the true Lord of Dark City? Once you manage to defeat the three waves of minions, it will be time to start the counterattack! Their evil magic is still strong, and they have had eons to prepare. They have
already built four gates to protect the evil lord, Baron Anka.Will this destroyer of light ever be defeated? Now,brave soldiers, the time comes for us to stand and fight for the future!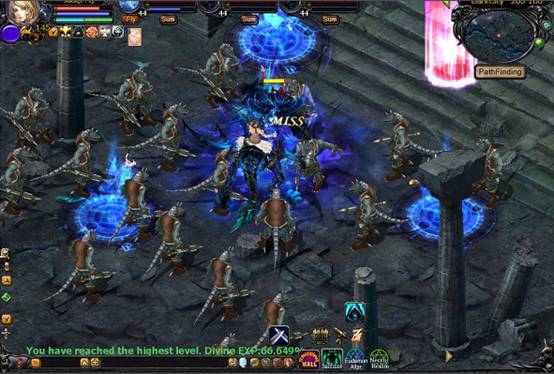 Chapter Two: New Weapon Souls Discovered!
A new Weapon Soul was discovered among bodies of slain demons! When the people were out hunting for monsters, they noticed that their cursed weapons seemed to absorb the very spirit of their victims. Gradually, the demon's spirit would become more and more powerful, becoming even more.items,and work to the power for use against the twisted souls that created them. It will take great strength of mind and body to master such magic, but you'll need every tool to become a real Lord in Eudemons Online!